Abdominoplasty /
Tummy Tuck Surgery
Having a slender abdomen is a goal of many men and women. This can sometimes be achieved with diet and exercise; however, the abdominal area can be unresponsive to a healthy lifestyle.
Many people find that after ageing, weight loss, or pregnancy, they are left with pockets of fat, hanging skin, and weakened muscles in the abdomen. Even the most strenuous of at-home treatments are unable to target these abdominal issues. Tummy tuck surgery (abdominoplasty) can be performed to surgically remove excess fat and skin from the abdomen, tighten the abdominal muscles, and reposition the umbilicus (belly button).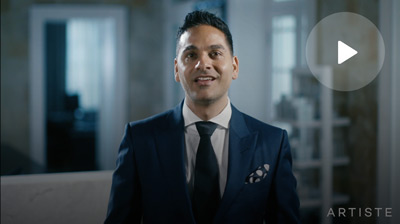 Learn about Tummy Tuck Surgery and how Dr Jack Zoumaras offers this procedure to flatten the tummy.
Having excess, hanging tissue in the abdominal region can make a person embarrassed, especially when wearing certain clothing fashions such as bathing suits and short or tight t-shirts. Summertime can be excruciating when someone is self-conscious about the appearance of their abdomen. Once excess skin and fat are removed, patients will have a more flattering midsection. They can regain their confidence and will be able to wear clothing they steered away from before.
Slender, More Contoured Abdomen
In addition to removing excess fat and skin, tummy tuck surgery is also designed to provide the midsection and surrounding areas with slender, more contoured curves. The midsection is reduced, and the abdominal muscles are tightened. Patients will achieve a more desirable and flatter abdomen.
After pregnancy, most women develop weakened abdominal muscles as a result of the physiological expansion, and these muscles are also separated. The muscles do not always revert back to normal after childbirth and may need to be surgically repaired. The weight gained during pregnancy puts a lot of stress on the soft tissues and often results in dermal scars/striae (stretch marks) in addition to excess fat and skin. Abdominoplasty can rejuvenate the abdominal contours, repair the muscles, and remove stretch marks from the lower abdomen to help a woman restore her abdominal appearance after childbirth.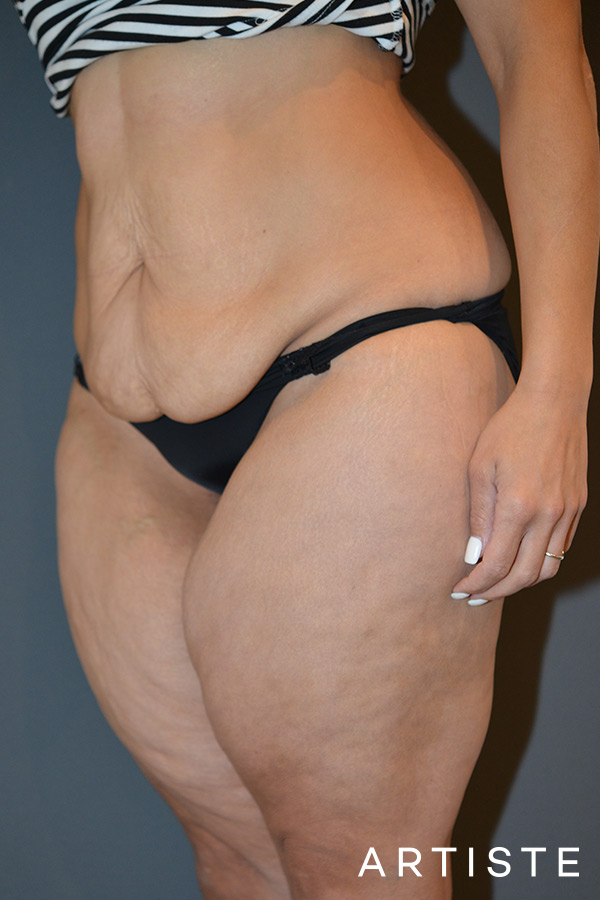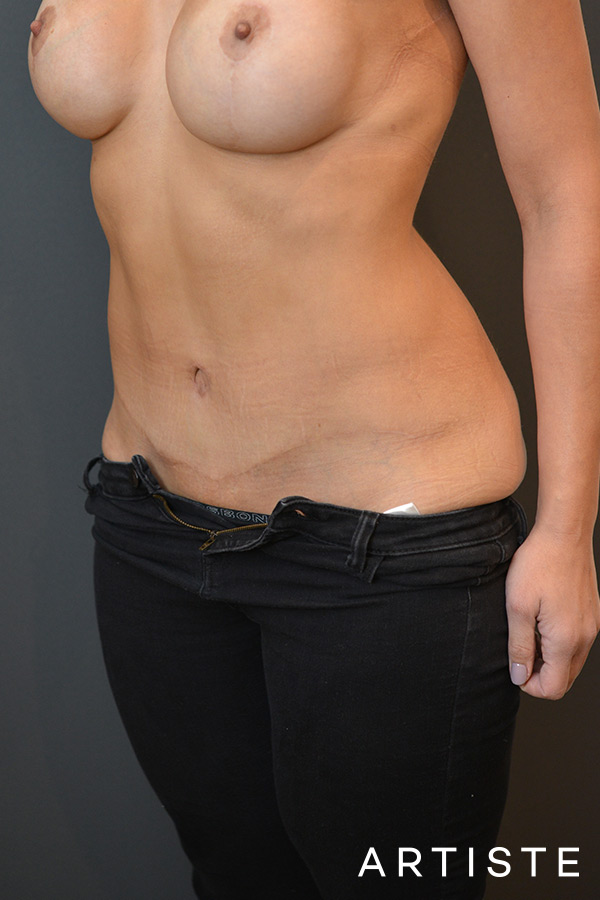 37 Year Old Abdominoplasty and Liposuction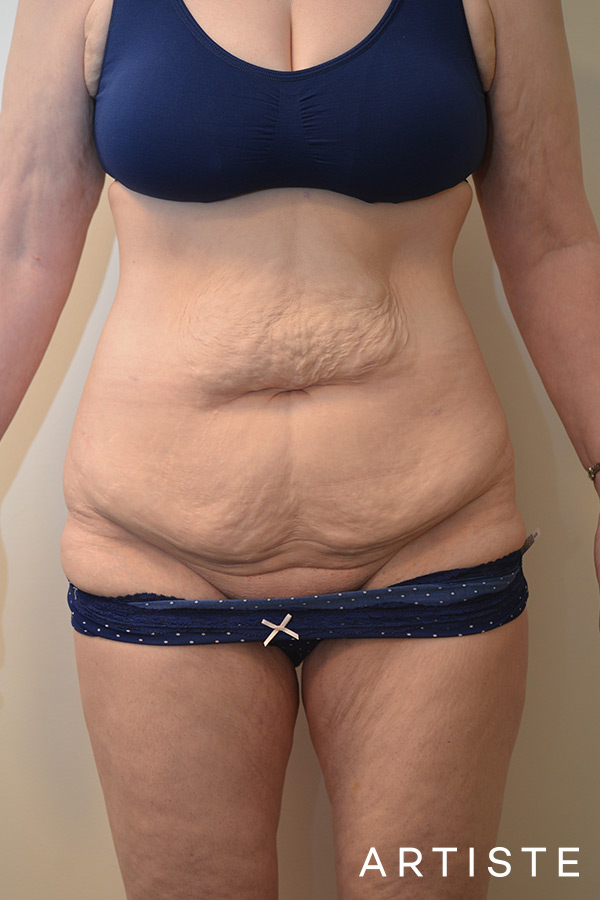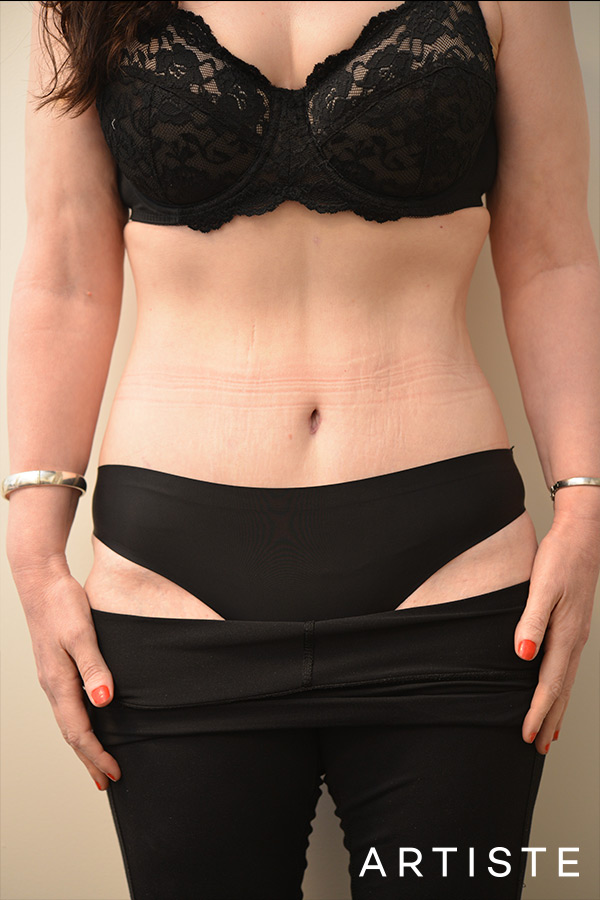 45 Year Old Tummy Tuck + Abdominoplasty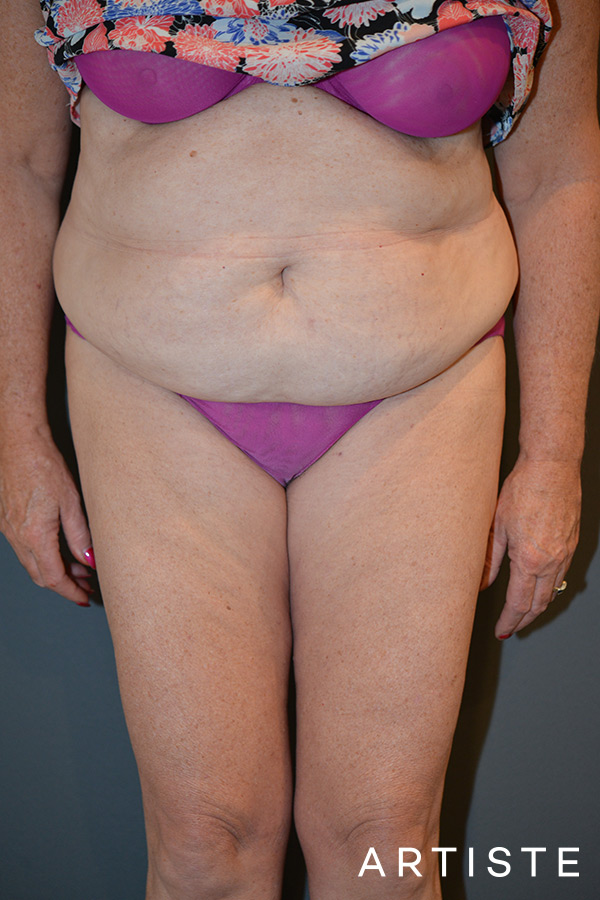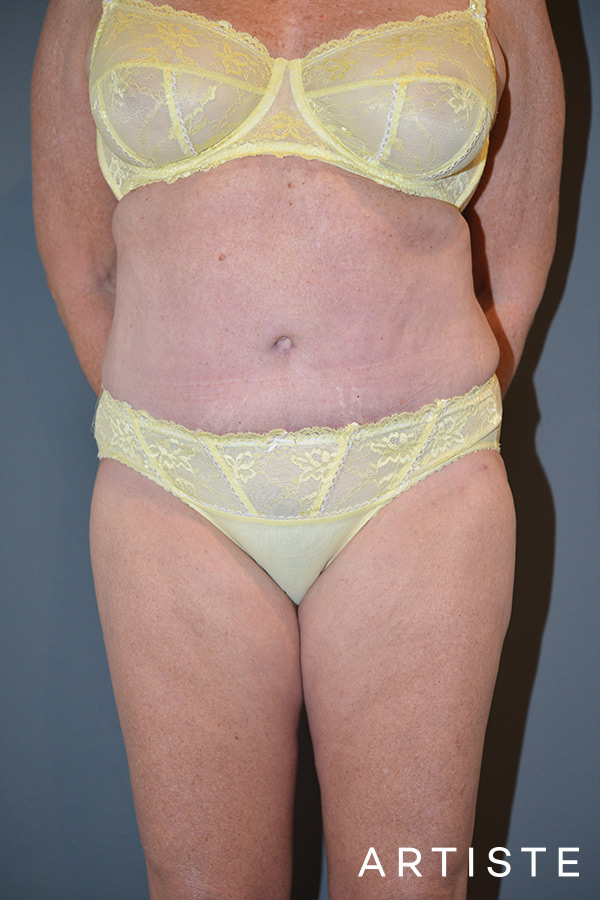 57 Year Old Tummy Tuck + Abdominoplasty
Confident in your new silhouette, reclaim your body and look great in your own skin (and swimsuit or evening attire).
Abdominoplasty/Tummy Tuck Surgery TECHNIQUES
Standard Tummy Tuck
An incision is made along the lower abdomen (concealed by underwear) and around the umbilicus.
The abdominal "apron" is lifted up towards the rib cage.
The underlying rectus muscles are repaired and tightened.
Excess skin and fat are removed, and the umbilicus is repositioned.
Lipo-Abdominoplasty
High Lateral Tension Abdominoplasty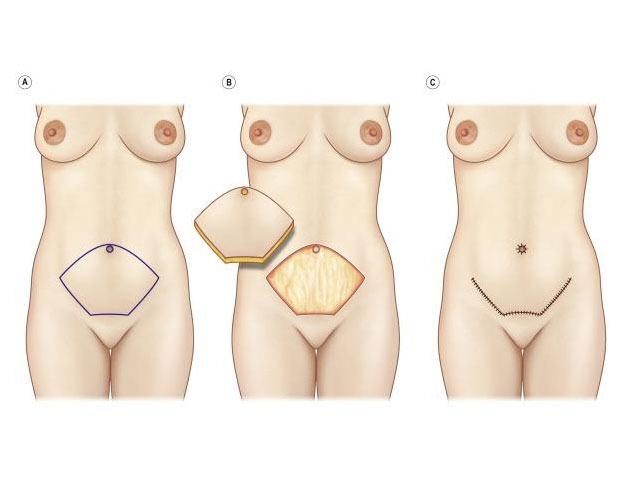 Routine Abdominoplasty Incision with Removal of skin and fat after tightening of the rectus muscle.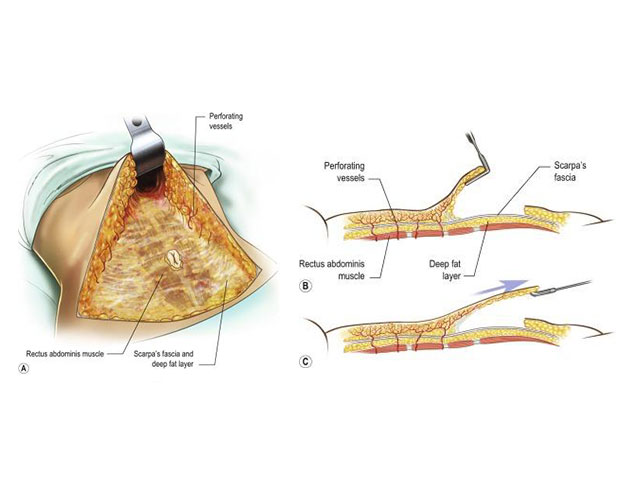 a) Abdominal flap illustrating underlying rectus muscle that will be sutured together.
b) and c) Abdominal flap pulled down prior to removal of skin and fat.