Gynaecomastia is feminisation of the male breast that can be corrected with plastic surgery.
Gynaecomastia is a Greek derived word meaning "female breast". There are many causes of Gynaecomastia ranging from physiological, pharmacological or pathological. Most cases are idiopathic and are a psychological and aesthetic burden for the male patient.
Gynaecomastia is graded according to the size of the breast gland and skin excess.
In some cases liposuction alone can reduce the size of the breasts. In most cases however, a combination of liposuction and skin/gland excision similar to a breast reduction is required to masculinise the chest wall.
The procedure will be illustrated in detail and you will be given a detailed instruction sheet on expected post-operative course and potential complications during your consultation with Dr Jack Zoumaras.
It is recommended that you are a stable weight for at least 3-6 months to obtain the best possible results.
It is advised to stop smoking at least 6 weeks before and after surgery.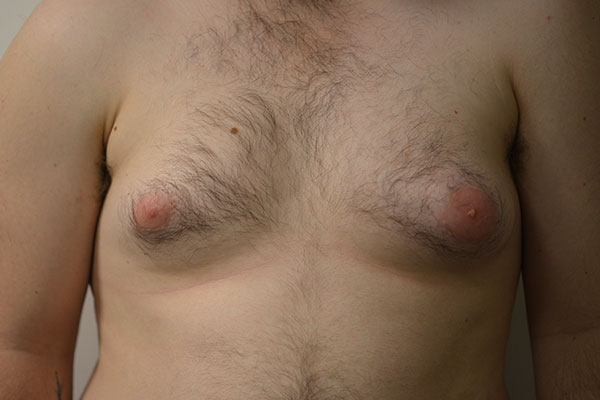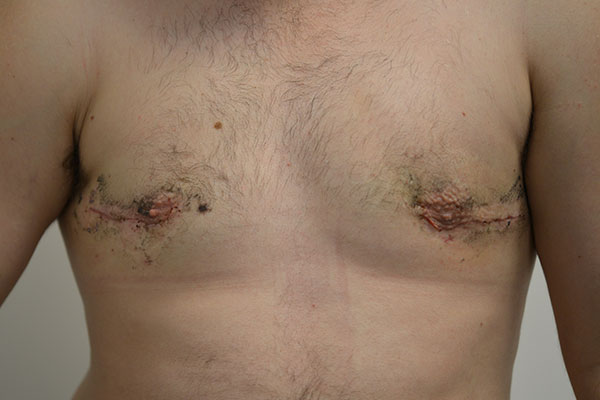 19 Year Old Bilateral Gynaecomastia Surgery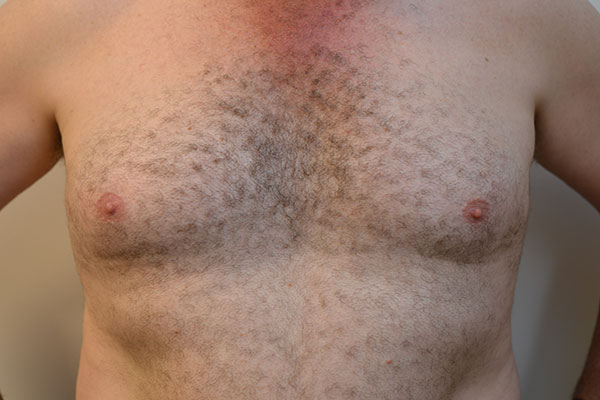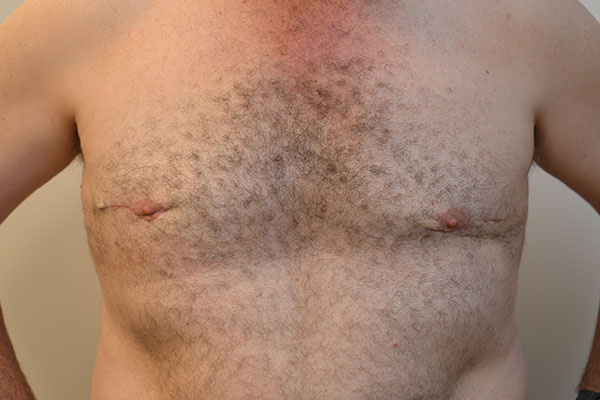 54 Year Old Bilateral Gynaecomastia Surgery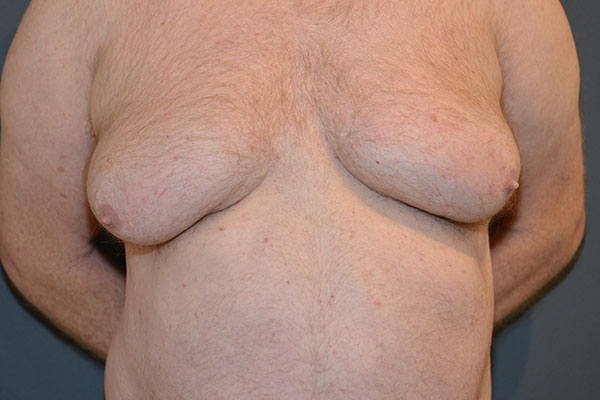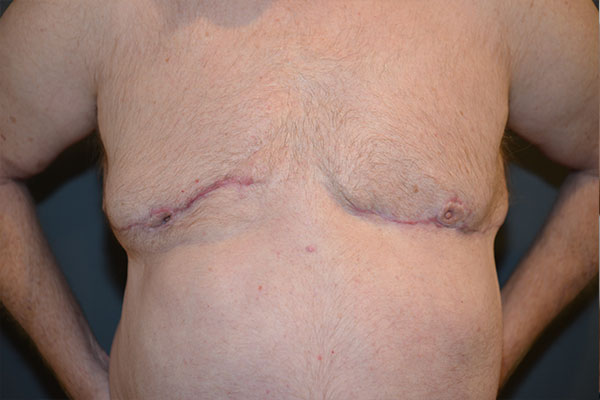 65 Year Old Bilateral Gynaecomastia Surgery