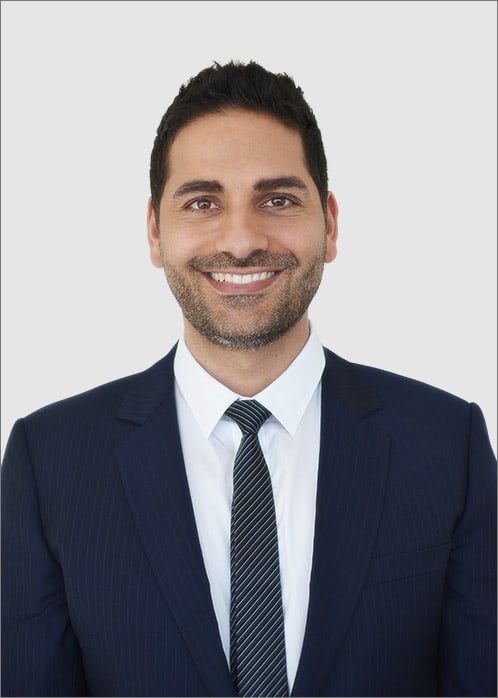 My name is Dr Jack Zoumaras and I am a Plastic and Reconstructive Surgeon based in Sydney. I am in Private Practice and also work in two Public Hospitals, Royal North Shore Hospital and Liverpool Hospital as a Consultant Visiting Plastic Surgeon. My practice encompasses all areas of Plastic and Reconstructive Surgery with particular interest and expertise in Cosmetic Surgery of the Face. On the Reconstructive side I have a subspecialty interest and expertise in ear reconstruction in children born with no ears (Microtia).
My journey to become a doctor and subsequent specialist surgeon began from an early age while living and growing up in Adelaide. From the age of 7, I was inspired to be a doctor after multiple visits to our family doctor put my mind at ease about my childhood ailments, and that of my family. Although I will say that my career inspiring defining moment occurred when all my older siblings moved out of home, and I felt responsible for taking care of my elderly parents, and my intellectually disabled sister.  On a more humorous note, my family doctor injected me with a vaccination that hurt a little, and I promised to him that I would become a doctor too, and return the favour.
I have not considered any other career option, bar medicine, and it was a driving factor throughout my primary and secondary education. I achieved exceptionally high scores in final year of high school (Adelaide High School) but just missed out on a place into medicine.  I don't usually make excuses for performance, but in this case, I know my scores were affected by a family emergency.  At this stage I had to re-evaluate my journey into my desired field of medicine, and I decided to accept a place in a new pre-medical degree, Bachelor of Health Sciences.  I successfully completed this degree at the University of Adelaide with Honours.  Looking back, I am relieved that I stuck with my dream, in the face of adversity, as my lifetime aspiration came true when I was subsequently accepted into graduate Medical School at Flinders University.
I completed Medical School in December 2003, and in my final year I worked exceptionally hard and was selected to undertake part of my studies at the prestigious Ivy League school Columbia University in New York City.  My studies here were in the discipline of Plastic Surgery, and it was at this point that I was inspired to pursue Plastic Surgery as a specialty option in Medicine, as I was fascinated with the combination of art and science.  I was inspired by both the reconstructive side that is life changing for individuals, as well as the amazing aesthetic artistic work that I observed via New York expert Plastic Surgeons.
Plastic Surgery attracted me due to the variety of work that it encapsulated, and the fact that it is the fusion of art and science.  Plastic Surgery is based on important principles and techniques, it is at the cutting edge of wound research, and importantly, it is not restricted to a sole body part. Plastic Surgery encompasses operating on any part of the body to restore form and function.  Plastic Surgery includes (but is not restricted to) Reconstructive Surgery of the; Head, Breast, Body, and Leg; Cosmetic Surgery; Burns; Cleft and Craniofacial Surgery; Skin Cancers; Hand Surgery; and Microsurgery, just to name a few.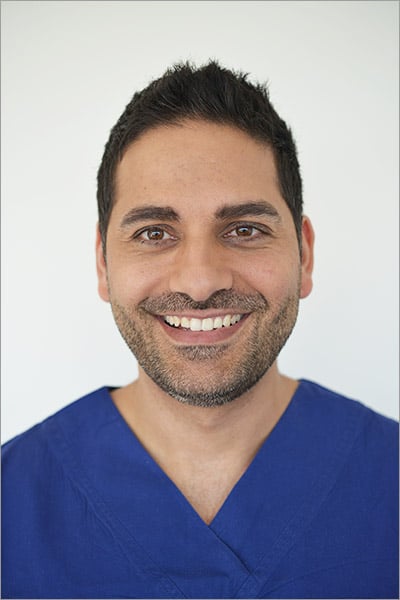 The next 9 years into my career, involved an Internship, Basic Surgical Training and Specialist Training in Plastic Surgery in both Sydney and Adelaide. In January 2013 I was admitted to the Royal Australasian College of Surgeons as a fellow in Plastic and Reconstructive Surgery, which is the only reputable qualification for Plastic, Reconstructive and Cosmetic surgery in Australia.
I then returned to Columbia University in 2013, where I was a student, to undertake a fellowship at New York Presbyterian Hospital, under Chief Dr Robert Grant.  I also had posts to Manhattan Eye, Ear and Throat Hospital and New York Eye and Ear Infirmary. This fellowship was mainly in aesthetic surgery of the Face with focus on Facelifts from New York world leaders and experts, Dr Daniel Baker, Dr Donald Wood-Smith and Dr Sherell Aston.  After completing my Fellowship in Manhattan (New York), I was offered a Fellowship with renowned Plastic Surgeon Francoise Firmin in ear reconstruction and aesthetic surgery in Paris. This was based at the Private Hospital 'Clinic Bizet' from October 2013 to March 2014.
I was privileged during my time overseas, for the opportunity to work closely with motivating world leaders in their field in facelift surgery, breast augmentation, breast reconstruction and ear reconstruction.  I was also privileged to attend cutting edge conferences, and courses.
On my return to Sydney Australia, I commenced as a Visiting Consultant Plastic Surgeon at two public hospitals offering Reconstructive Plastic Surgery to the public.  Along with a senior colleague, I also commenced an Ear Reconstruction Practice, establishing a database and website (www.microtia.com.au) for information to support patients and families affected with Microtia.
On the private front, I established Artiste Plastic Surgery a Private Plastic Surgery clinic offering cosmetic surgery procedures inspired from my time with world leaders in Plastic Surgery in Manhattan (New York), and Paris.
Please explore my website (www.artisteplasticsurgery.com.au) for detailed information on the various procedures that I offer.