Buccal fat removal is a plastic surgical procedure that effectively aims at slimming the mid part of the face. It will narrow the lower face and can feminise the face in those that have wider facial features. In males, a buccal fat removal can slim the face.
The buccal fat is deep tissue fat that cushions the deep facial muscles during chewing and talking. The fat is deep within layer 4, see diagram below.
Dr Jack Zoumaras was featured on channel 10's "The Project" discussing the trend of buccal fat removal on social media. Buccal fat removal is a tool when re-shaping the face rather than an isolated procedure in most cases.
Buccal fat is therefore removed from the inside of the mouth. This way the scar is hidden inside the mouth and the fat is accessed protecting the nerve.
Buccal fat varies in most patients but it is important to not remove all of it, otherwise you can appear too hollow and even skeletal.
The average removal equates to around "two to three mentos" sized fat globules from each side.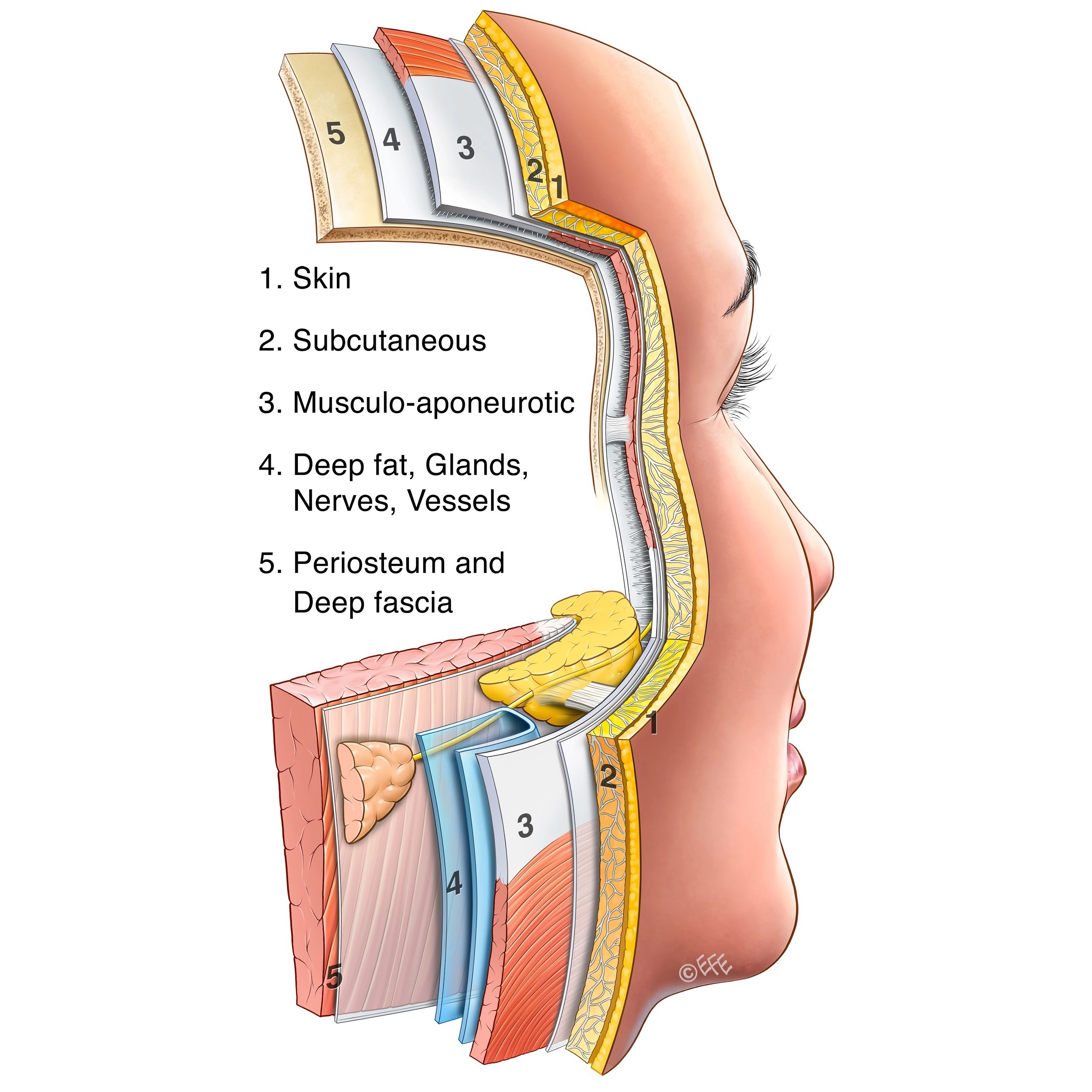 Buccal fat removal can be combined with neck liposuction to slim the lower jaw lines and the lower face. This is often done in younger patients to change and improve a certain look that is your treatment goal (Risks do apply and will be discussed with you during the consultation).