Rhinoplasty Surgery or Nose Job
If you want to improve your nasal profile and be comfortable from every angle then a Rhinoplasty will be the solution. A Rhinoplasty will give you the nose that you always wanted (risks do apply and these will be discused with you).
The nose is the focal point of the face. The structures of the nose are in close relationship with the chin and the eyes, making the nose an important facial characteristic. When the nose is too big or too small, has an unruly bump, or lacks definition, it can often disrupt the entire facial harmony. Those who are unsatisfied with their nasal appearance may be considering plastic surgery to reshape the nasal structure. Rhinoplasty is a common procedure performed to correct the cosmetic concerns of the nose.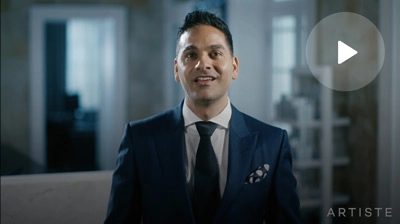 Learn about the types of Rhinoplasty procedures Dr Jack Zoumaras offers and why patients commonly consider a Rhinoplasty.
Rhinoplasty is performed to reshape and resize the nose to create a smoother, more defined nasal structure. Whether a patient wants a smaller nose, to correct a crooked septum, or to remove a dorsal hump, Dr Zoumaras will employ a customised procedure for each patient. Patients can expect a better-defined nose with a more proportioned defined nasal profile.
Since the nose resides in the middle of the face, it isn't surprising that it affects the entire facial appearance. Dr Zoumaras can make small changes to the nose by addressing the nasal tip, nasal dorsum, and bone/septum. Once the nose is structured into the desired shape, many patients will notice how small alterations to the face can create better facial symmetry.
Many people may not feel confident showing off their face, especially taking pictures, when they are unhappy with the appearance of their nose. After the appropriate corrections are made, patients will be more comfortable about the transformation made to their entire facial appearance. They can take pictures knowing they have a nose that doesn't stand out but rather blends in with the rest of their facial appearance.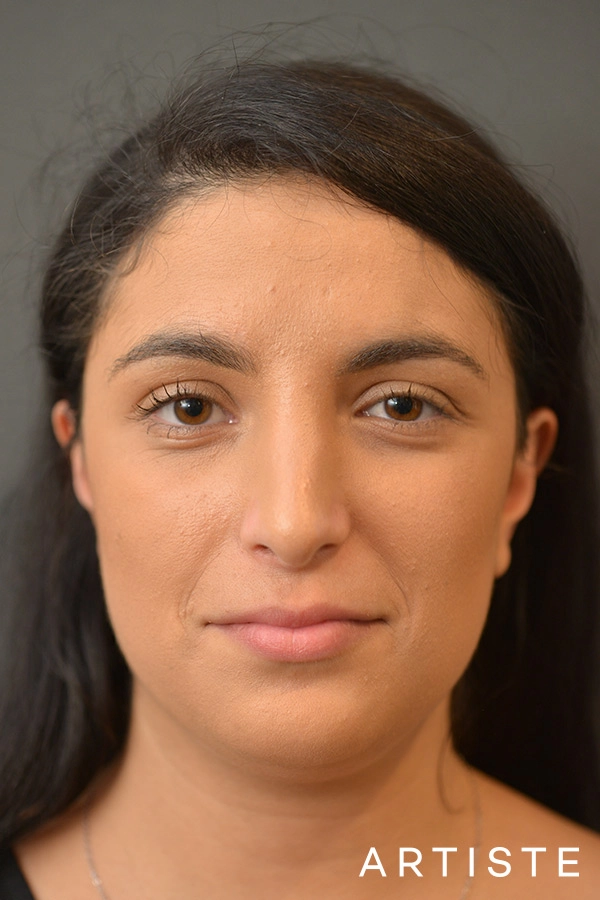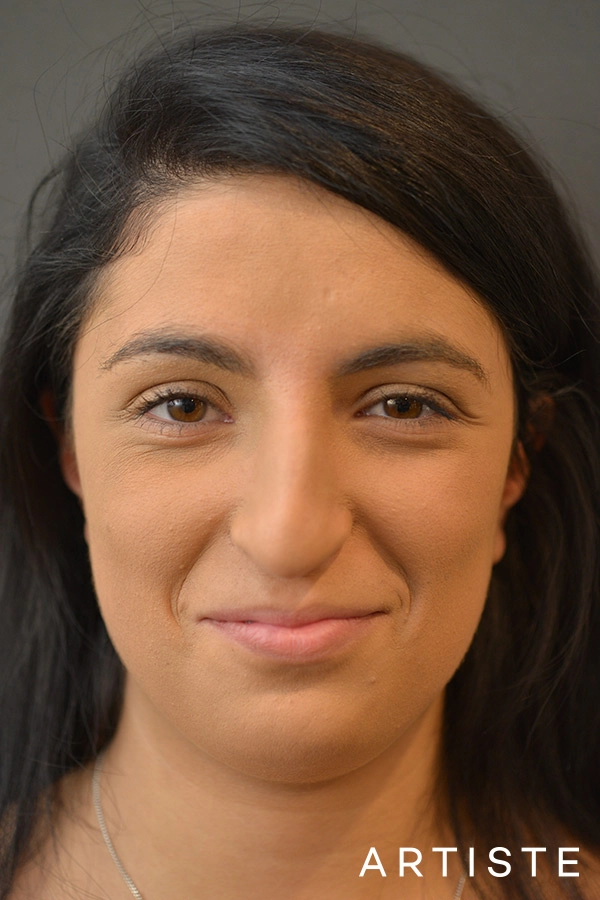 26 Year Old Female Full Rhinoplasty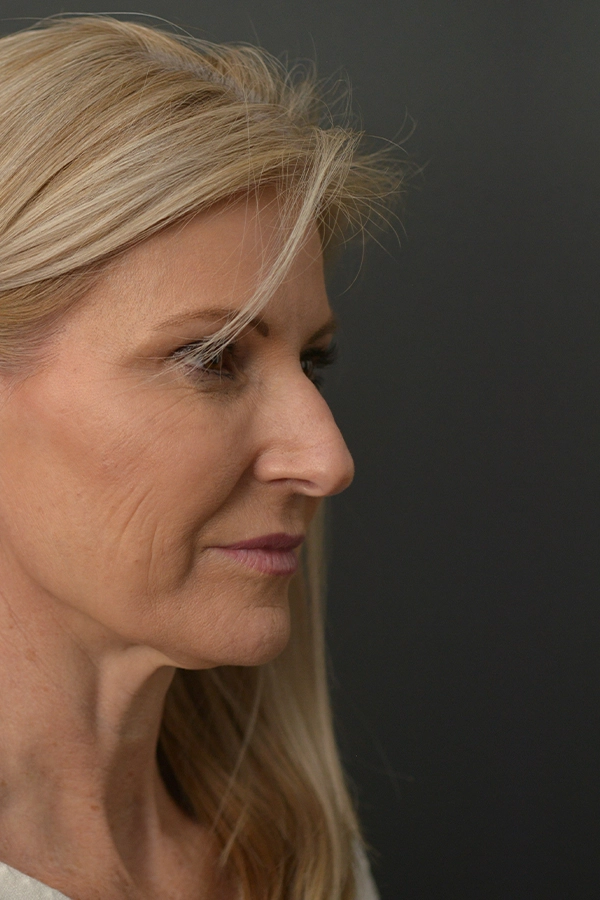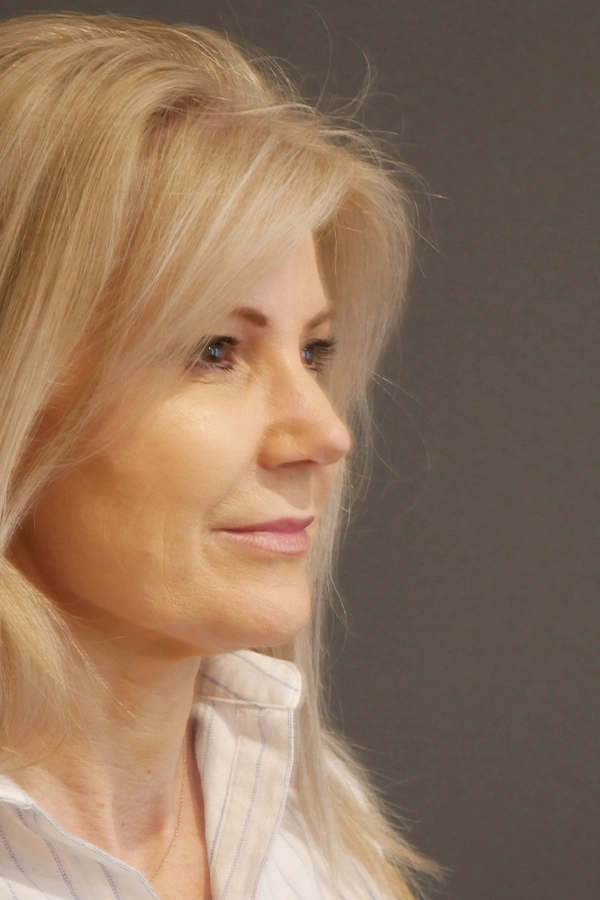 55 Year Old Female Rhinoplasty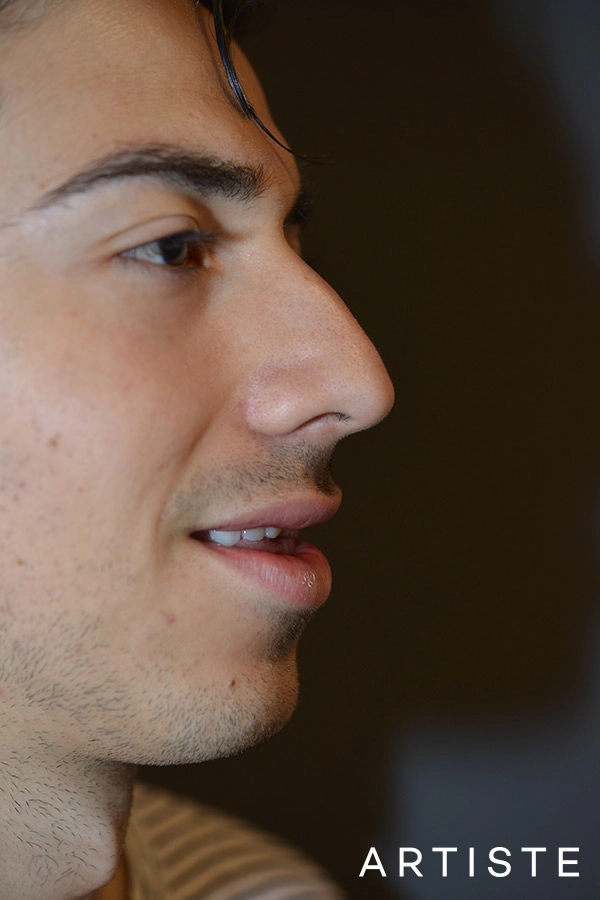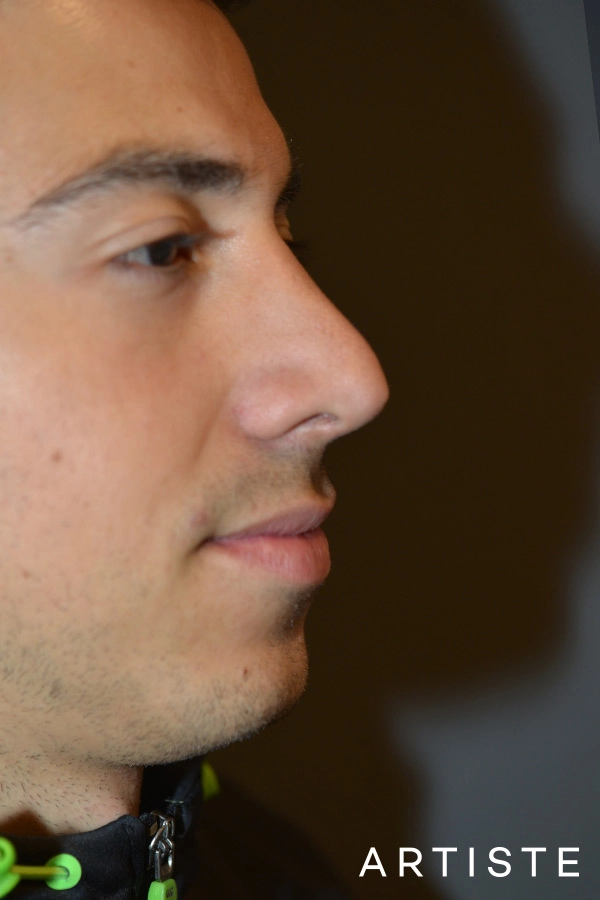 27 Year Old Male Rhinoplasty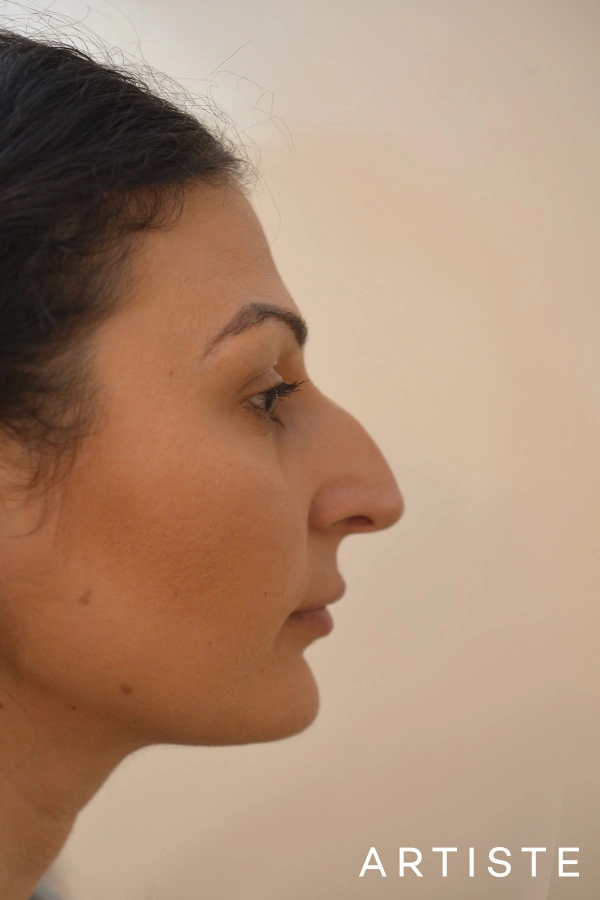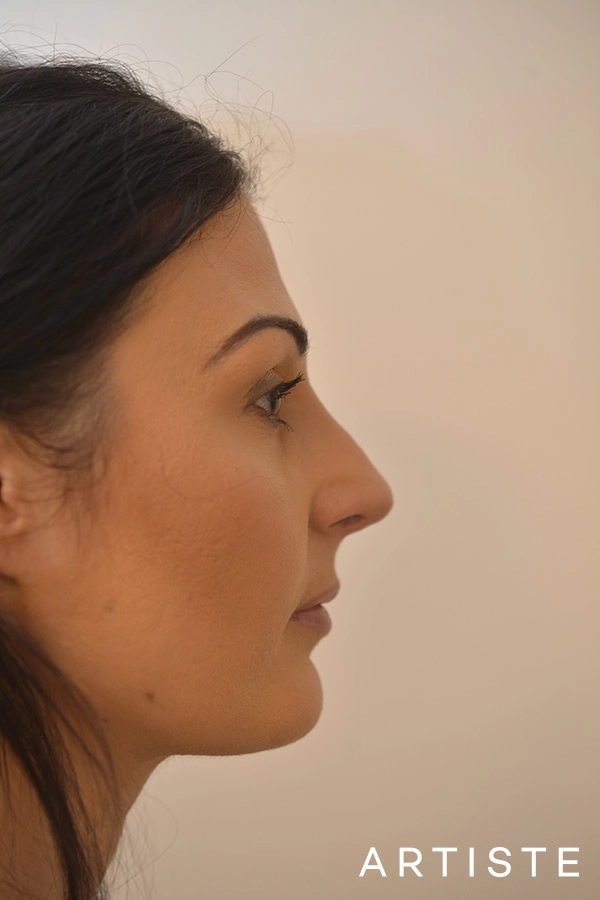 33 Year Old Female Rhinoplasty
*Level V Evidence: How you will feel after plastic surgery varies between individuals depending on psychological and physical factors, our internal research is based on how patients in our practice feel after surgery. This research is pending publication-details to follow.


Rhinoplasty Surgery Procedures
At Artiste Plastic Surgery we offer the following Rhinoplasty Options to help you realise and have confidence in the Profile and Shape of your nose:
Bridge of Nose
Our Rhinoplasty procedure reduces the size of your dorsal hump (side of the nose) to improve your profile and give a straighter appearance.
Bridge and Tip of Nose
This Rhinoplasty shapes the dorsum as well as refines your tip to create a straighter bridge with a supra tip break and more defined tip..
Total Nose
Our Total Nose Rhinoplasty will shape the dorsum, refine the tip, reduce bulbosity and increase or decrease the tip projection to give you the nose that you have defined during the consultation.
Total Nose Plus
Our Total Nose Plus Rhinoplasty is reserved for those patients that have had a Rhinoplasty and require revision (Secondary or Tertiary Rhinoplasty) or need a reconstructive Rhinoplasty. These patients need cartilage grafting often from the rib and the surgery is a little longer so we can restore the pleasing features of your nose.
Rhinoplasty Surgery or Nose Job Technique
Open Rhinoplasty
Closed Rhinoplasty
Asian Rhinoplasty
Revision Rhinoplasty
Septoplasty
Turbinoplasty
Open Rhinoplasty
A small incision is made across the columella between the nostrils.
The nose is fully open, allowing for better visualization of the nasal structures.
This technique is used when an extensive alteration, such as significant nasal tip work, is required.
An open approach is utilised for extensive nasal work and revision surgery.
Closed Rhinoplasty
Asian Rhinoplasty
Revision Rhinoplasty
Septoplasty
Turbinoplasty