Dr Jack Zoumaras is a Specialist Plastic Surgeon at Artiste Plastic Surgery, and regularly consults with and performs Surgery on patients from out of town. Patients have travelled from  all states and territories within Australia, including country areas, and from all around the world. In fact we have performed surgery on patients from Indonesia, Singapore, London, and New York.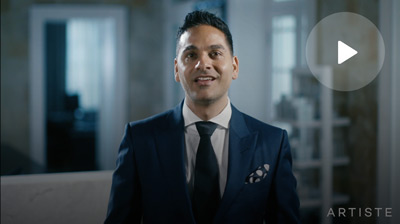 Learn about the types of facelift procedures Dr Jack Zoumaras offers and why patients commonly consider a neck lift.
The Artiste OUT OF TOWN Process:
Speak to our lovely staff to book an hour long video consultation to discuss your transformation.
Speak to our lovely staff to book an hour long video consultation to discuss your transformation.
An hour long consultation to discuss how we are going to make you look and feel great. Before and Afters will be shown and you can have a sneak peak at the future you.
Let us fine tune your surgical transformation of your Face, Eye or Nose to look less tired, more refreshed and/or great from every angle.
Time to lock in your transformation. Artiste will arrange your flights, transfers, accommodation and even food. 
Arrive in Sydney at Artiste. Dr Jack Zoumaras will see you the day before surgery. Your transformation will occur in hospital where you you will remain in hospital for one night. You will then be seen and looked after by Dr Jack Zoumaras and Artiste staff over the next week/
Dr Jack Zoumaras will see you the day before you fly back home. Photos and how the next few weeks will look, will be discussed. You are now part of our transformation family.
The first step is to contact our office and arrange an hour long video consultation with Dr Jack Zoumaras. Prior to the consultation you will be asked to forward photos of the area that you want to transform (this is recommended but not essential).
During the video consultation, it is treated as a normal consultation. Everything that is done face-to-face is done via video. This includes history taking, outlining your transformation goals, and discussing your options on what we can do. A presentation on your procedure will be shown by sharing the video screen and showing you before and after transformational photos. You will have ample opportunity to ask questions, and a detailed quote will be presented and then provided electronically via email.
As with all Face to Face patients a follow up 15-minute video consultation will then be organised to give you the chance to ask any more specific questions (that may arise once you have time to digest all the information), and we can then organise the next steps for surgery.
Much like booking an overseas holiday and planning your hotel transfers and day-to-day activities, the same can be organised and arranged for plastic surgery.
Once we have decided on a date for surgery, Artiste can assist you with logistics such as flights, accommodation, transfers and even food. Regardless of the type of surgery that you are having Dr Zoumaras will see you Face to Face prior to the surgery (day before or whenever you arrive into Sydney) and complete the physical examination and make any small adjustments to your transformation.
Any implant or garment orders will be arranged for you.
Your surgery will be performed at an accredited hospital with accredited anaesthetists and you will be seen again prior to your surgery by Dr Zoumaras. After your transformation you will remain in hospital for one night before seeing Dr Zoumaras, and then you will be discharged and sent to your accommodation (that we would have pre-arranged). All necessary medications and dressings will be provided to you and you will have our dedicated 24/7 access to Artiste's nurse (and Dr Zoumaras if necessary). We will be with you at every step of your journey.
After surgery you will be required to remain in Sydney for at least 7 days to ensure you are healing and that all sutures and dressings can be attended to. You will be seen at Ariste every 2-3 days and by Dr Zoumaras prior to being allowed to return home.
In the next few weeks follow up will be arranged via zoom and we hope you visit Artiste when in Sydney so we can see your transformation in person!
Dr Zoumaras tips for out of town patients
You will be supported every step of the way.  We make it our mission to stay connected and available to all our patients throughout their journey.
We recommend booking a fully flexible return flight or at least a one way ticket to begin with, to allow you the flexibility of choosing your return flight without limitations.
For foreign patients we can provide documentary support for your surgery to assist with migration.
For your own comfort, ensure that you pack clothes that are comfortable and easy to put on or take off (loungewear is a great option, with button up tops, as these are easy to remove).
Bring a book or two.
Ensure you have your phone and laptop charges including adapters.
Let us take the stress away by organising accommodation (we have contacts with hotels to ensure that you get a great deal). Let us arrange your transfer
Hear from some of our out of town patient's
At Artiste Plastic Surgery our goal is to provide you with a welcoming, individualised and attentive experience, whilst maintaining and respecting your privacy at all times.