If you want to look less tired, more rejuvenated and fresher then a Facelift is the solution. A Facelift will make you look younger but many of our patients at Artiste Plastic Surgery just want to look less tired and feel fresher and more confident.
A Facelift is a Plastic Surgery procedure that lifts the facial skin, removes excess wrinkles and repositions the deep layers of the face to a youthful position, through a carefully planned incision around the ear and in the hairline. A Neck lift is often included with a facelift to address the contour and aesthetic appearance of the neck. The result is a rejuvanted Face and Neck that looks fresh and will unleash your inner confidence.
The face is unique and conveys the way we look and express ourselves as individuals. As we age, our faces undergo changes that can result in wrinkles, volume loss, and a sagging facial appearance. A facelift can correct these age-related changes, rejuvenating and revitalising the face. Dr Zoumaras' technique of High SMAS facelift executed with finesse ensures a dramatic and natural result that few surgeons offer.
Dr Zoumaras dedicates a day's operating to rejuvenate the face with a High SMAS facelift and neck lift. This attention to detail and care sets Dr Zoumaras' facelift technique apart and results in you having the best possible natural result that will boost your self-esteem and transform you.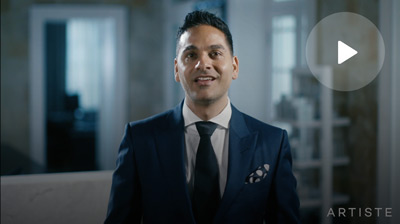 Learn about the types of facelift procedures Dr Jack Zoumaras offers and why patients commonly consider a facelift.
Lift and Tone Sagging Skin
As we age, the collagen in our skin begins to break down, causing our facial tissues to become weak. Eventually, gravity pulls on the tissues and causes them to droop. Excess, sagging facial skin usually occurs below the cheeks and along the jowls. A facelift will lift and tighten your sagging skin, restoring tone and a youthful facial appearance.
Smooth and Improve Wrinkles
Wrinkles develop in areas of the face that experience the most movement. Typically, this is around the eyes and mouth. Trimming away excess skin and tightening the remaining tissue helps smooth and improve the appearance of wrinkles, targeting both the eyes and mouth. Dr Zoumaras' technique also ensures natural blending of the skin along the cheeks and around the eyes.
Restore Volume and Eliminate Jowls
As fat and skin become displaced, fatty jowls can develop and your cheeks can appear sunken. Fat is repositioned in the cheeks and along the jawline to improve facial contours and restore lost volume. Replacing fat along the cheeks can enhance your youthful appearance. Targeting fatty jowls improves the contour of the neck and crafts better definition at the jawline.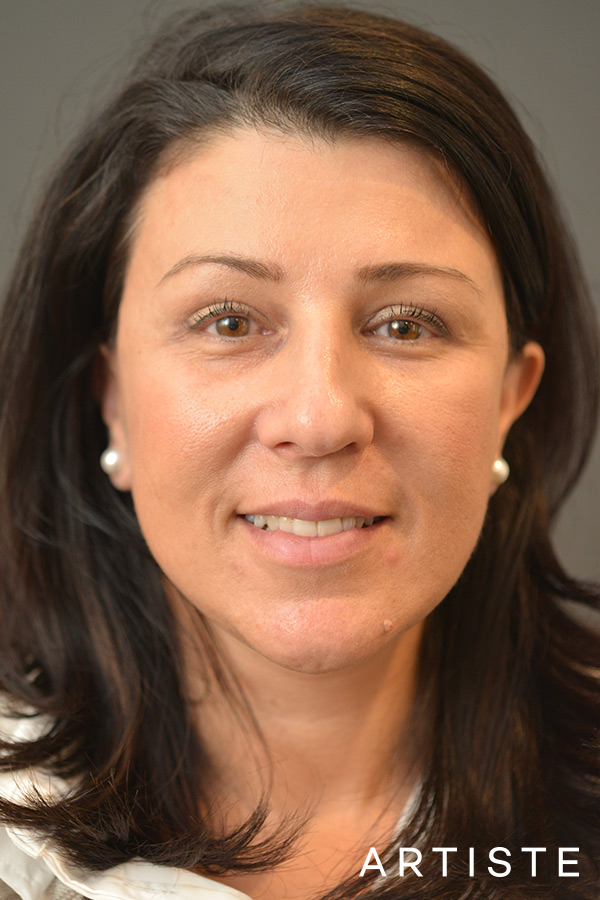 49 Year Old Short Scar Facelift
53 Year Old Ultimate High SMAS Facelift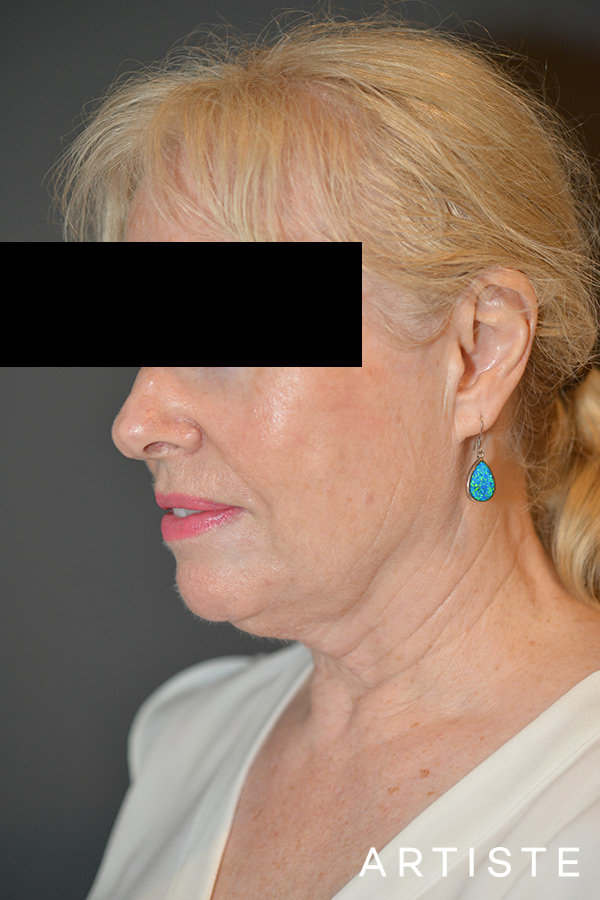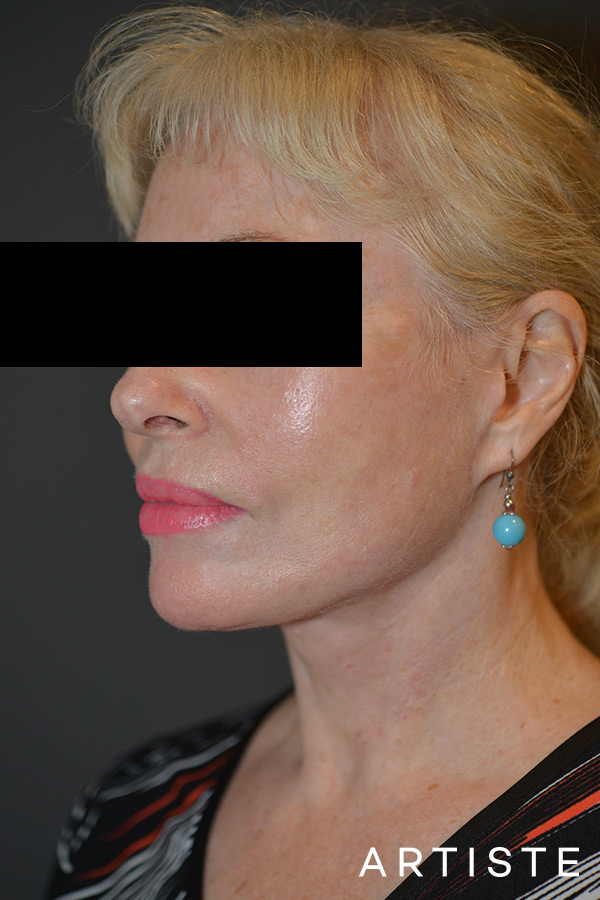 64 Year Old Ultimate Facelift and Neck Lift
Confident, fresher, younger and less tired and feel great!
You will not look fake, just rejuvenated.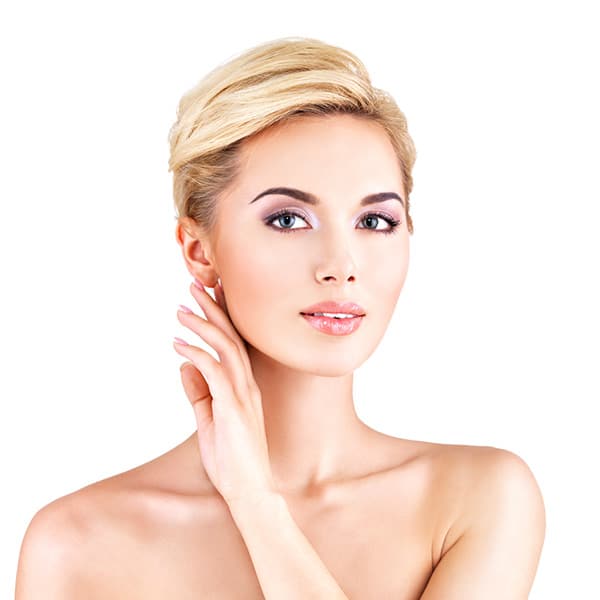 Artiste Ultimate Facelift Makeover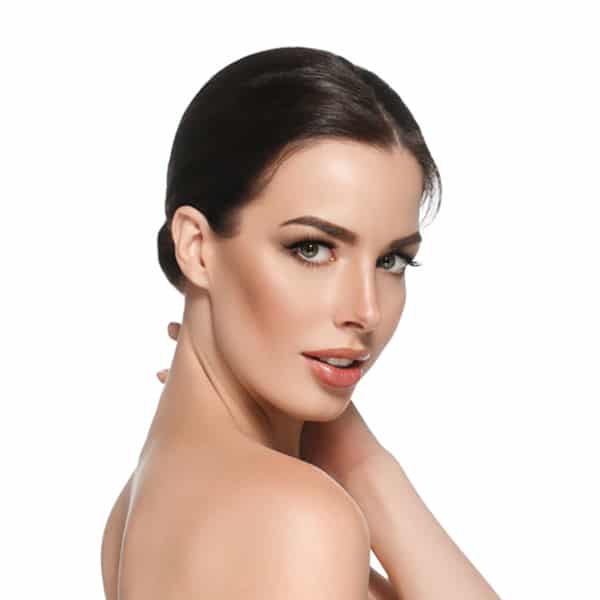 Artiste Ultimate Face and Neck Lift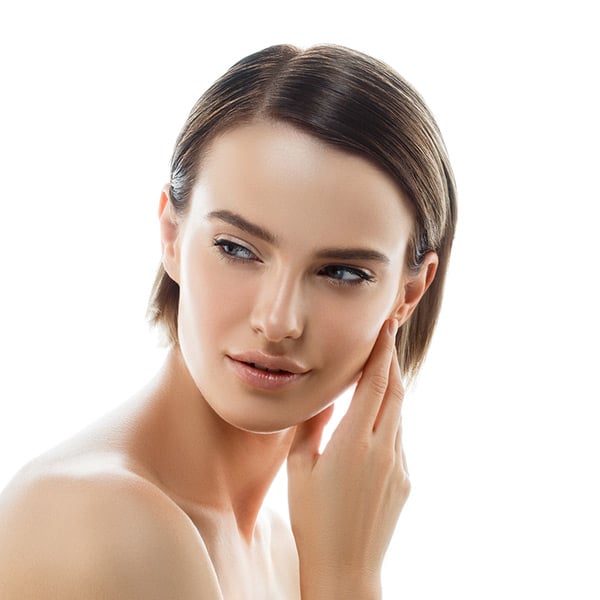 Artiste Signature Face and Neck Lift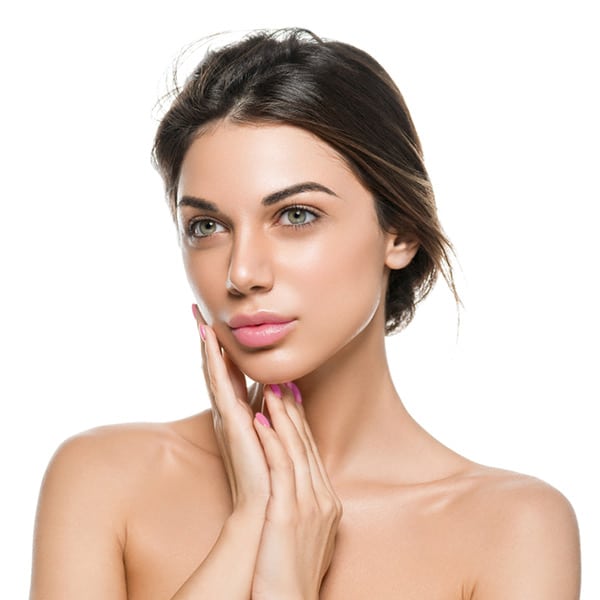 Artiste Short Scar Facelift


Neck Lift and Mini Lift Packages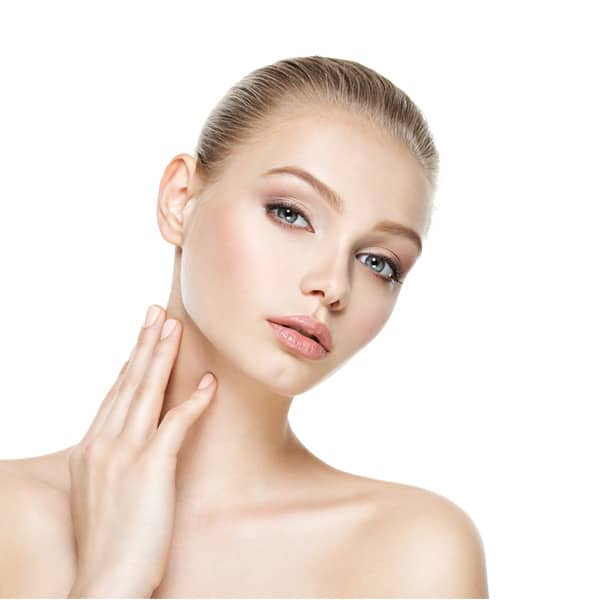 Artiste Ultimate Neck Lift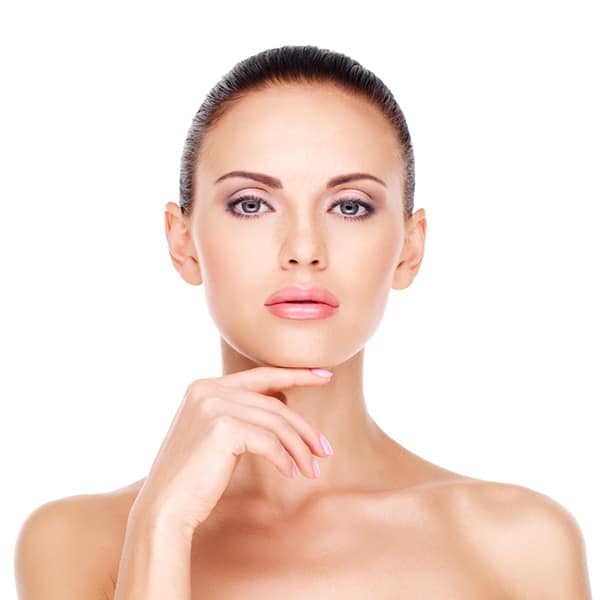 Artiste Signature Necklift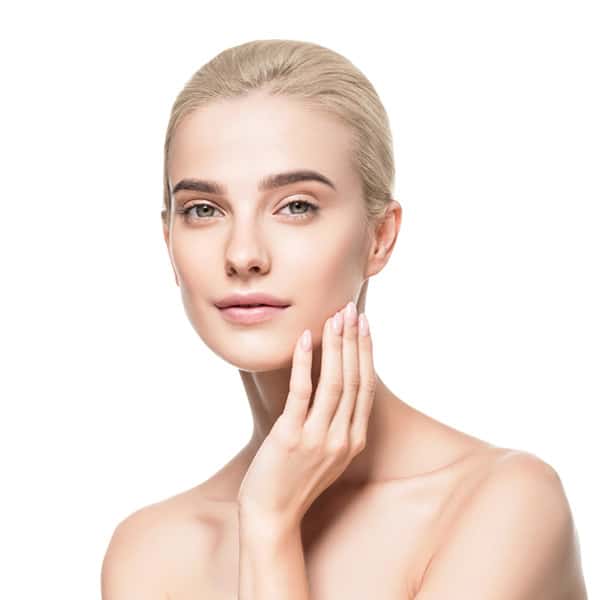 Artiste Liposuction Neck Lift
Artiste Express Mini Lift
Dr Zoumaras' preferred facelift technique is the Full Facelift/High SMAS facelift, but he will offer and perform Deep Plane Facelift or Short Scar Facelift in the younger patient with mild facial aging changes and wrinkles. In some circumstances a Pony Tail lift or Mid Facelift is the right solution. Let Facelift Plastic Surgeon Dr Jack Zoumaras assess your face and decide on the best possible Facelift technique to rejuvenate your face and get you looking less tired and more fresh.
Full Facelift Incision
The scar may follow or begin within the anterior temporal hairline, follow the ear and lobule, and continue behind the ear into the occipital hairline. This gives access to the entire face, eyelid, cheek, lower face, and neck.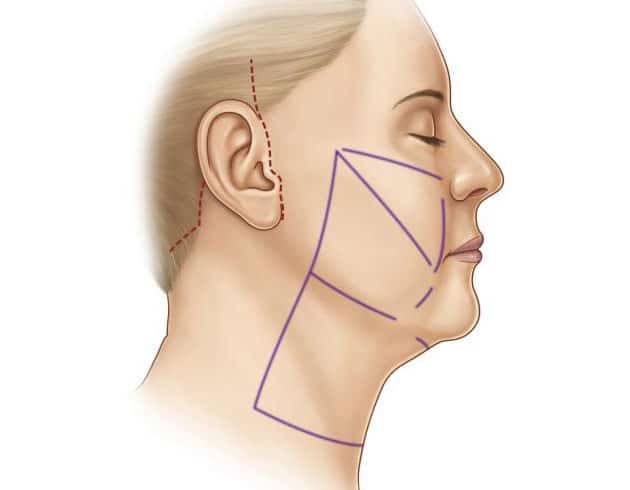 Short-Scar Facelift Incision
The scar begins in the temporal hairline and goes along the ear tragus and below the lobule. This gives access to the midface, lower jowls, and upper neck.
Typical Design, Lifting (A) and Inset (B) of a High SMAS Flap
The Superficial Muscular Aponeurotic System (SMAS) is lifted to naturally rejuvenate the entire face and neck. The high design allows the midface and lower eyelid to also rejuvenate.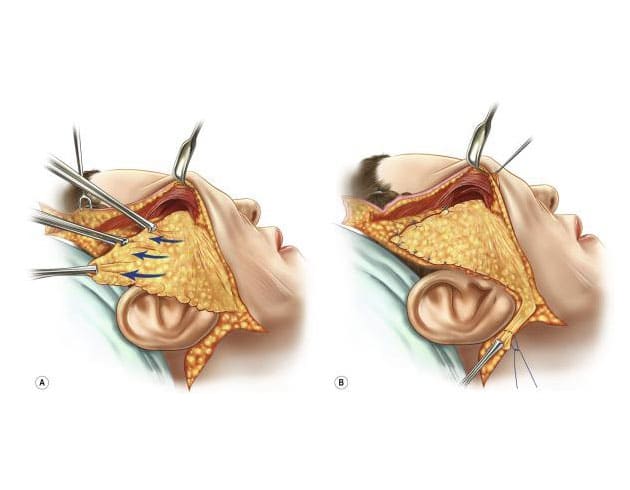 Submental Incision
Allows access for fat excision (directly or via liposuction), repositioning of neck muscles, correction of platysma bands, and excision of any prominent submandibular glands. Restoration of a youthful neck is complete.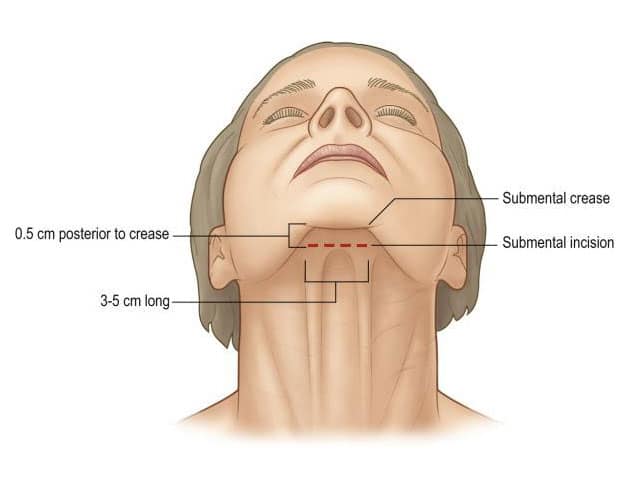 Re-draping of Facial Skin Allowing Removal of Excess Skin
Re-draping of Neck Skin