If you are tired of using fillers to augment the bridge of your nose or just want more definition with your bridge then Augmentation rhinoplasty can work for you.
Patients present to us for Augmentation rhinoplasty to reduce the size of their nostrils, lift the tip and augment the bridge.
Having an Asian nose means that the dorsum or bridge is under developed and the tip is flatter. This results in a broader nasal base and wider nostrils with a lack of tip definition.
Asian Rhinoplasty or Augmentation Rhinoplasty is different from traditional Rhinoplasty. Traditional Rhinoplasty involves reducing the size of the nose. With Asian Rhinoplasty we are augmenting the bridge, narrowing the wide alar base (nostrils) and augmenting the tip.
Augmentation of the Bridge
We augment the bridge of the nose by sculpting a piece of cartilage to the shape of your new bridge. First an X-ray template of your bridge is made then a suitable piece of costal cartilage is harvested from you rib cage (through a small incision). The cartilage is then sculpted to the perfect shape.
The nose is opened through a open rhinoplasty incision. The dorsum is opened narrowly as a tight pocket. The underlying bone is shaved to create a adhesion to the new cartilage graft. The cartilage graft is secured with sutures.
Other options include use of a silicone implant (not our preferred method) or diced cartilage wrapped in fascia.
The Tip
Once the dorsum is augmented, attention turns to your tip.
Cartilaghe graft is sculpted to lift your tip through septal extension grafts and onlay cap grafts. This will increase the projection of your tip and define it more.
Narrowing of the Alar Base
The last step in Asian Rhinoplastys surgery is to narrow tha alar base and narrow the width of the nostrils. This is done by reducing the height and width of the alar base that is often flared in Asian noses.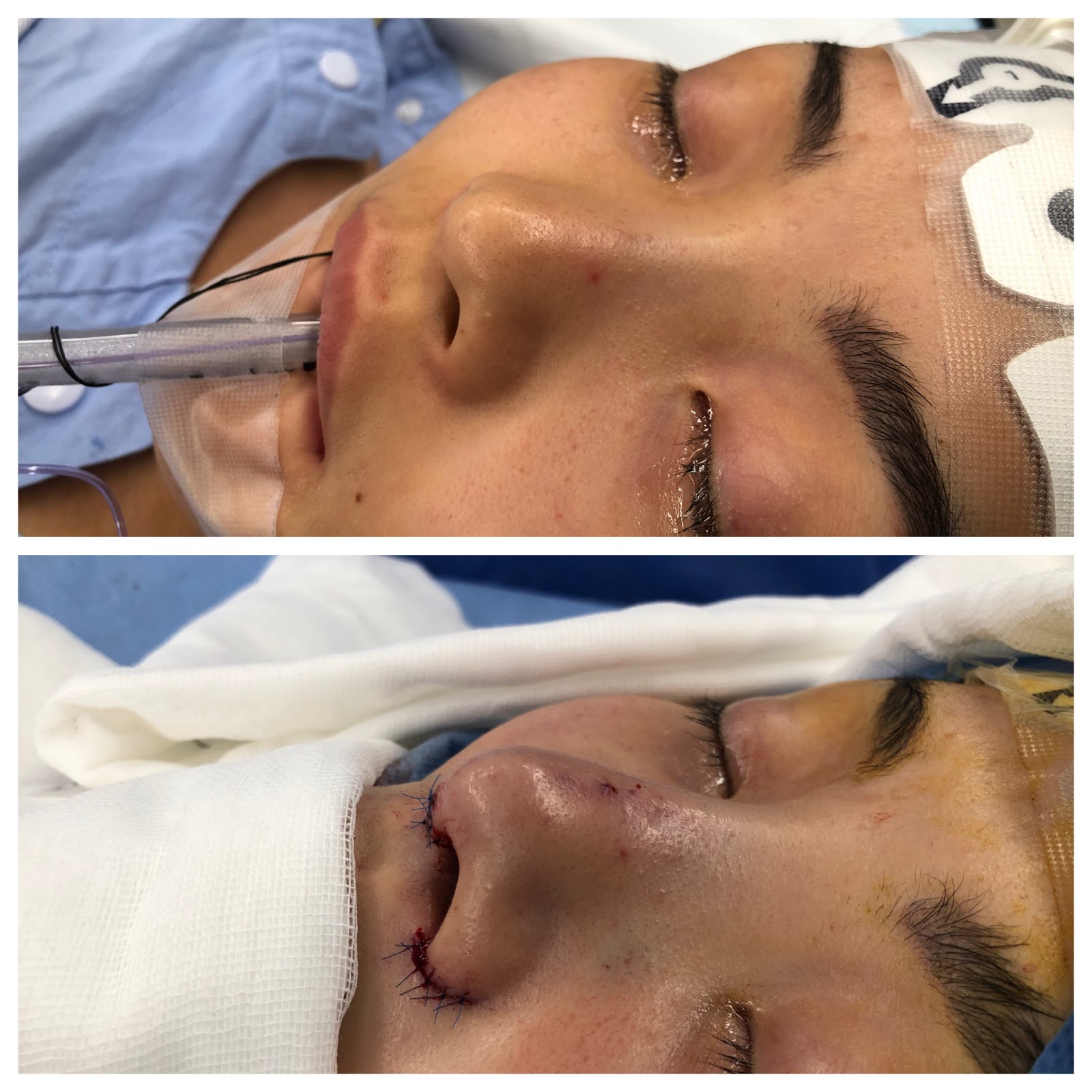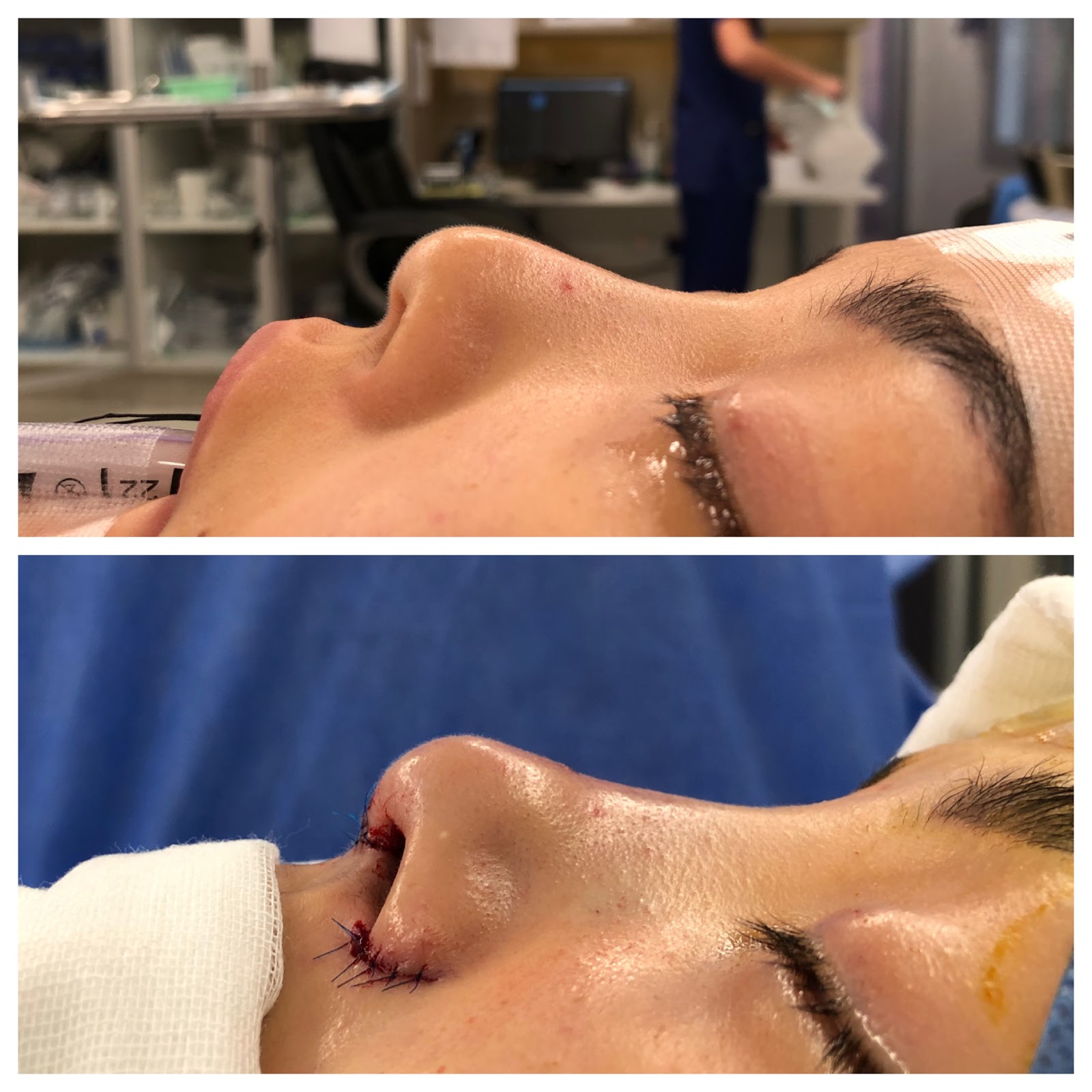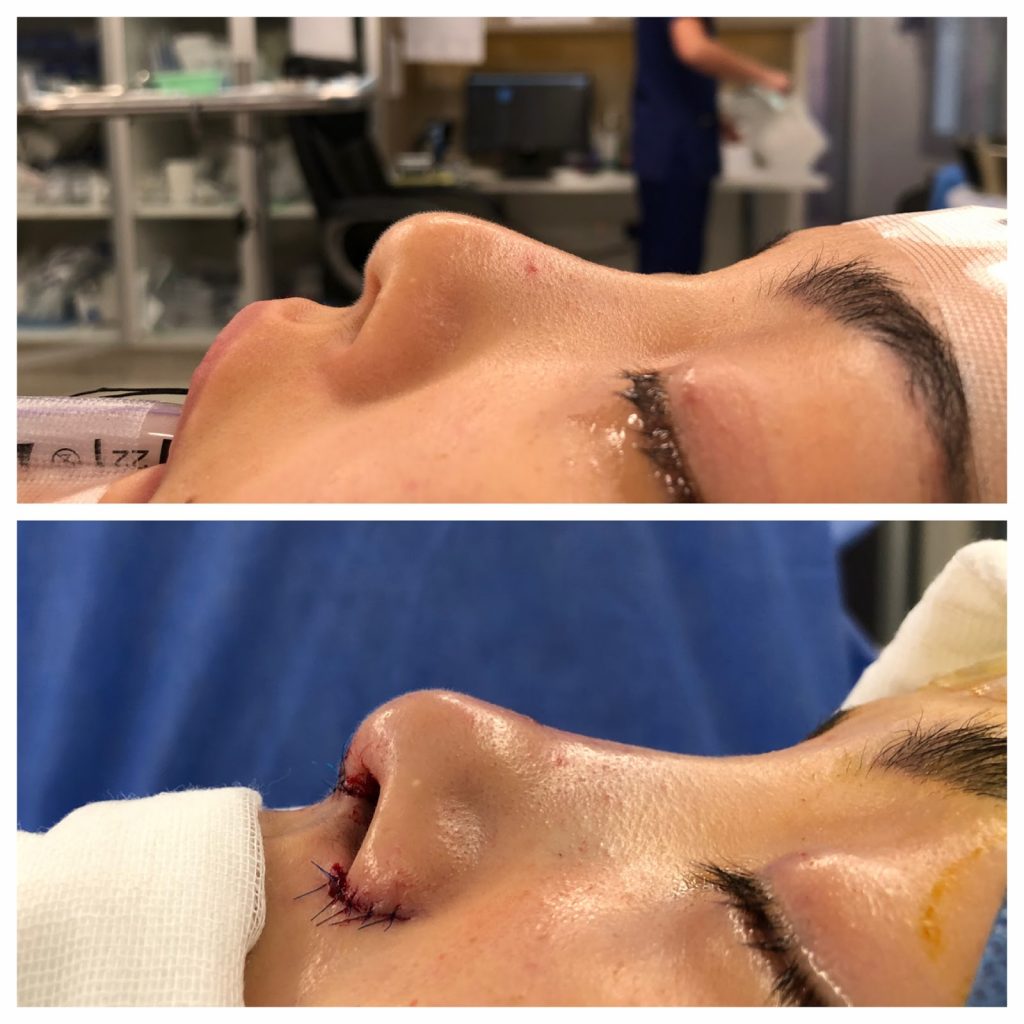 Look great from every angle, confident with your new profile.