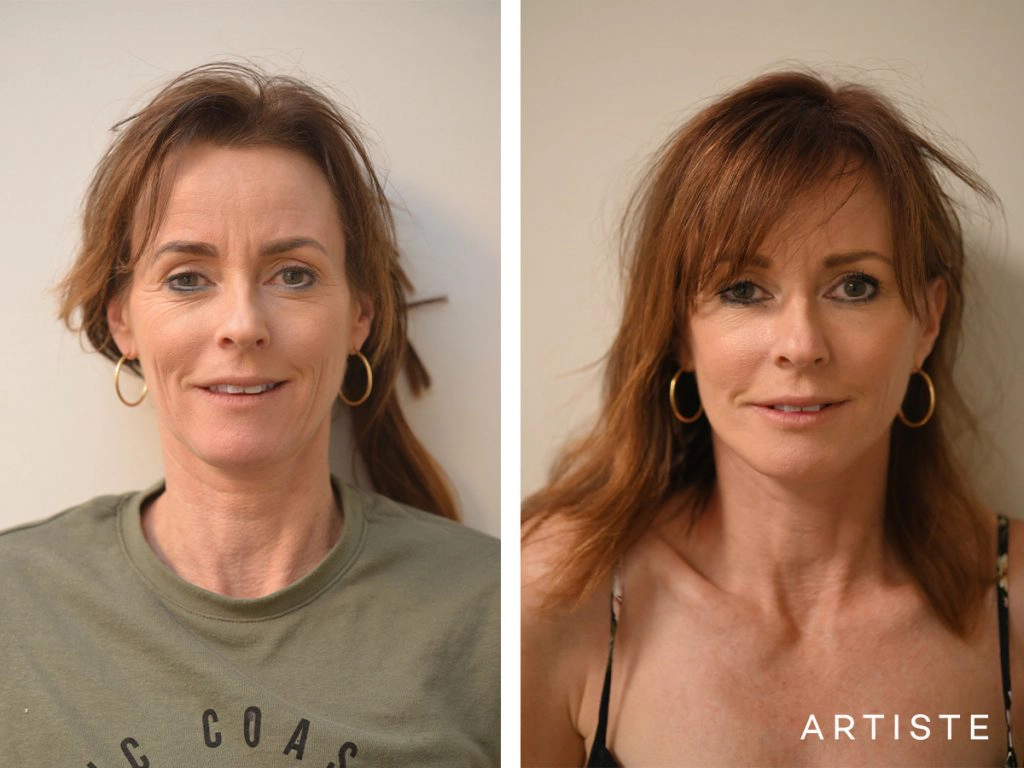 With age, lifestyle and environmental factors, the skin loses its firmness, resulting in a tired appearance. A facelift cosmetic surgery helps patients to fight these signs of ageing. This procedure helps you achieve firmer skin by lifting the facial skin, removing excess wrinkles and repositions the deep layers of the face to a youthful position.
If you're considering a facelift, you should know that there are various facelift options available, including the Deep Plane Facelift. As our signature facelift, our team at Artiste Plastic Surgery shares the benefit of this procedure and its difference from a regular facelift.
What is a Deep Plane Facelift?
One of the most popular facelift techniques is a Deep Plane Facelift. This advanced surgical procedure lifts and strengthens the lax muscles and skin layers in your cheeks, the base of your chin and neck. It's a great facelift option when a neck lift is not required.
Deep Plane Facelift is suitable for any age group, especially those under 55 years old who want to address the first signs of ageing, including lower eyelid hollowing, deep nasolabial folds, jowls, marionette lines and ptosis of the facial layers.
How is Deep Plane different from other facelift procedures?
Faster recovery
The Deep Plane lifts the skin and muscle layer in one composite flap, resulting in a quicker recovery than other facelift techniques. This procedure also ensures minimal bruising and swelling. Most patients can go back to work and have normal activities after two weeks of the surgery.
Longer-lasting results
This facelift procedure differs from High SMAS by repositioning the deeper layers and muscles of the skin together. Deep Plane Facelift lifts the mid-face, lower eyelids, nasolabial folds and jowls, providing longer-lasting results compared to other facelift procedures.
More natural and subtle results
Deep Plane Facelift addresses the muscle and ligament changes directly, rather than just pulling back the skin, which gives more natural and subtle results. However, facelift results vary from one person to another. This procedure may suit you but not for another person.
At Artiste Plastic Surgery, our Specialist Plastic Surgeon, Dr Jack Zoumaras, is one of the few surgeons who offer deep plane facelift in Sydney. With his international training, experience and thorough knowledge in the anatomy of ageing, he can assess and perform the best facelift procedure for you.
Disclaimer: At Artiste Plastic Surgery, our Plastic Surgeons led by Dr Jack Zoumaras have been trained to the highest possible degree. All surgery has risks and it is always advised to get a second opinion. Risks are very real and we cannot guarantee any result. Results are illustrated as a guide only. All risks are managed and any need for revision surgery or complications (1-5%) can be managed by our specialist plastic surgeons.
Any statements on how you will feel is based on Level V Evidence:
Level V: How you will feel after plastic surgery varies between individuals, depending on psychological and physical factors. Our internal research is based on how patients in our practice feel after surgery.
The blogs are not a substitute for a medical consultation and do not form as part of the doctor to patient relationship.