While most patients are familiar with eyelid blepharoplasty, not all of them know the different variations of the surgery: namely upper eyelid and lower eyelid surgery. Understanding how these procedures work will also help you achieve the results you want. Artiste Plastic Surgery explains the key differences between these two procedures below:
Upper Eyelid Surgery

Upper eyelid surgery is the more commonly known procedure and is done to reverse signs of ageing like sagging skin and wrinkles. While upper eyelid surgery is often done for aesthetic reasons, it can also help address functional concerns for patients with drooping eyelids that obstruct their vision.
Upper eyelid surgery in Sydney involves making incisions in the natural crease of the eyelid. This results in barely visible stitches and a smoother eyelid contour. The surgery is often done under an hour and allows the patient to go home after.
Lower Eyelid Surgery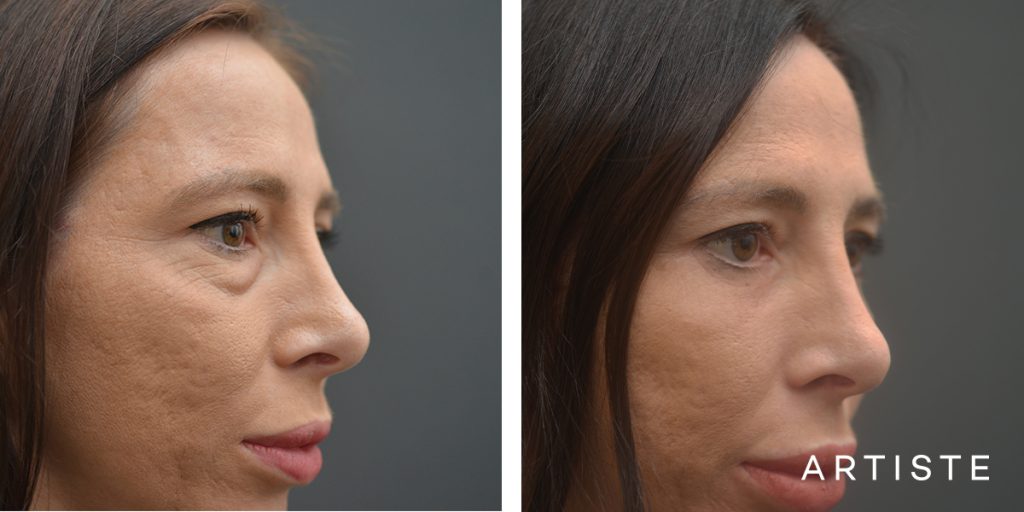 Lower eyelid blepharoplasty is done to minimise dark under-eye circles, bags and hollowed eyes. This surgery also refines the contour of the eyes, resulting in a more rejuvenated look. Since people of all ages experience these issues, this is a popular procedure among patients wanting to improve their appearance.
This highly customisable procedure involves making incisions underneath the lashes or inside the eyelid. Afterwards, any excess fat is removed and the skin and muscles are elevated. Patients may experience bruising and/or swelling, but this is normal and usually resolves after two weeks.
Which Method is Right for You?
Since upper and lower eyelid surgery deal with different eye concerns, you can discuss your issues with your surgeon and they will explain the best route to take. Artiste Plastic Surgery's Dr. Jack Zoumaras will assess your specific situation and work with you to design a plan that will help you achieve your ideal results. Schedule an appointment with our clinic today.