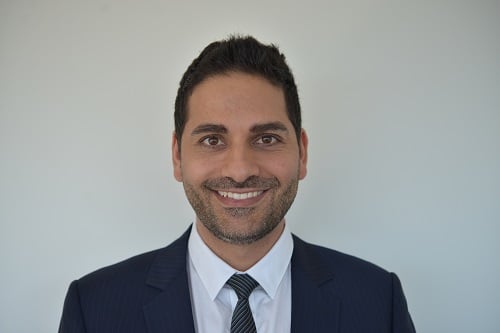 My name is Jack Zoumaras and I am a Specialist Plastic Surgeon in Sydney. This formal title is the one given by the Australian Health Regulation Agency-AHPRA. A plastic surgeon is trained in principles and techniques rather than anatomical areas like other surgeons (for example Ear nose and throat). This is why plastic surgeons are considered the surgeons surgeon and are trusted and are the gold standard for cosmetic surgery.
In this article I write about the pathway to become a plastic surgeon and some of the noise in the industry. There are a lot of smoke and mirrors and imitators in the industry.
Only a Plastic Surgeon has the recognised qualification of FRACS (plast).
Medical Pathway
Once you complete medical school you become a doctor, a medical doctor. A one year conditional registration occurs pending completion of internship and then full registration as a medical practitioner occurs. The qualifications of a doctor are: MBBS, BMBS or MD.
The Australian Health Practitioner Regulation Agency-AHPRA (previously state medical boards) are the regulatory bodies for Doctor, Nursing and Allied Health registrations.
After Internship….
From here you can remain as a resident medical officer in rotations of your choice till you decide what career path to take. The next step is to enter post graduate vocational training to become a specialist medical practitioner.
To become a GP you undertake GP training for 3 years, to be an Medical physician (ie cardiologist) it takes between 5-7 years . For surgery the minimum time is 8 years. All the post graduate training programs have modules, checklists and large exit examinations.
The qualifications you get when completing this training is a diploma in General practice, surgery or medicine. They read as FRACS (Surgery), FRACP (Physician) and FRACGP (General Practice). This is not an exhaustive list and apologies to emergency medicine and radiology specialities amongst others.
The Australian Medical Council (AMC) is the centralised body that recognises the specialist training and the training program must be approved by the AMC. The AMC only recognises Plastic Surgery training for cosmetic surgery.  More about this later.
Surgery and Plastic Surgery….
The following surgial specialities are available for those that want to be a surgeon
General Surgery
Ear Nose and Throat Surgery
Cardiothoracic Surgery
Urological Surgery
Plastic and Reconstructive Surgery
Paediatric Surgery
Orthopaedic Surgery
Neurosurgery
To become a Plastic Surgeon you enrol and get selected into the Plastic and Recosntructive surgery pathway and complete this program and pass the relevant examinations.
Plastic Surgery training will take 8 years from Medical School as a minimum but the average doctor takes 10 years at least due to the competitive nature of selection into Plastic Surgery. It is not uncommon for doctors to become a fully qualified general surgeon and then undertake plastic surgery training.
I took 9 years to complete Plastic Surgery training including two years of general surgery and then underwent a further 2 year training in aesthetic training in Paris and New York.
History of plastic surgery…
Plastic Surgery techniques have been practised since ancient times but it  was not formed as an organised discipline of surgery till after the great war (WW1). General surgeons up until the great war were the ones that were involved in burn surgery, reconstructive face surgery and other plastic surgery operations.  After WW2 the injuries related to the war decreased and these general surgeons armed with the skill of restorative reconstructive surgery began applying to other areas of medicine including cosmetic surgery. It was not until the 1950's that the discipline of Plastic Surgery was an organised surgical specialty.
Other doctors performing cosmetics……
Plastic Surgery includes the following sub-specialties:
Cosmetic Surgery
Hand Surgery and Peripheral Nerve surgery
Head And Neck Surgery
Craniofacial surgery
Maxillofacial surgery
Skin Integument Surgery
Breast Recosntructive Surgery
Lower Limb Surgery
Chest and Trunk Reconstructive Surgery
Burn Surgery
Wound Management
The AMC only recognises Plastic Surgery as the formal qualification for cosmetic surgery in Australia. However in Australia any medical practitioner can call themselves a surgeon and perform any procedure.
Other doctors that perform cosmetic procedures include ENT surgeons and General surgeons who have an FRACS, hence the confusion.
The Australian College of Cosmetic Surgery has a two year training program that produces cosmetic surgeons that dont have a FRACS. This process is NOT recognised by AMC and is a drop in the ocean when it comes to the formal recognised training of a real surgeon. How does 2 years compare to a minumum of 8 years of training…
Such doctors can operate in Day surgery's but cannot work in a Public or Large Private Hospital without an FRACS (Plast).
This is a key point to ask your doctor if you are unsure about there qualifications.
Are you a plastic surgeon?
Do you hold a FRACS? In Plastic Surgey?
Can you or have you ever worked in a Public hospital?
Have you worked as a plastic surgeon in a large private hospital like Healthscope or Ramsay?
Today…
There are more practitioners by number that perform cosmetic procedures such as liposuction and breast augmentation than qualified plastic surgeons.
There is a lot of noise therefore for the consumer and most clients I speak to who have had surgery with non plastic surgeons thought that they were plastic surgeons.
This raises two ethical questions. Does this mean that these practitioners are being deceptive with there marketing? Or worse are they fabricating directly to the patient? There is no doubt that when a non plastic surgeon initially performs a cosmetic procedure they are not being honest to their patient about training and skill level.
Now there is no doubt that ENT surgeons and General surgeons can operate and with proper training they can perform some cosmetic procedures. The question comes down to the the prinicples of plastic surgery and how a plastic surgeon operates differs to anyone else.
Most surgeons I know that wanted to be a plastic surgeon did the hard yards and became one. Joining a non-reputable college or undertaking a course is a short cut and this is the fundamental difference. Also I ask those that if you wanted to do cosmetic surgery why not undergo plastic surgical training?
Reasons why plastic surgeons don't call themselves cosmetic surgeons……
Plastic surgeons are proud of the fact that we are taught from a lineage of restorative principles to restore form and function. This means both for cosmetic and reconstructive reasons. For example reconstructing a face from trauma or congenital cause is very similar but technically more challenging than doing a Facelift. Yet a plastic surgeon is trained, skilled and experienced in both. A non qualified plastic surgeon who call themselves facial plastic surgeon or cosmetic surgeon cannot reconstruct a face as they are not taught or experienced to do so. Who would you rather operate on your face?
Final thoughts….
A plastic surgeon performs both cosmetic and reconstructive procedures.
There are approximately 20-25 cosmetic procedures (Facelift, breast implants, liposuction etc etc) and over 200 reconstructive procedures.  A plastic surgeon is well trained and skilled to undertake cosmetic surgery from the moment of qualification.
If you complete general or ENT surgery or undertake the unrecognised cosmetic surgery course of only 2 years the level of competency that you have at the end of this for cosmetic surgery is not even on the same page as a plastic surgeon.
If you are considering cosmetic surgery go to a plastic surgeon.
All cosmetic procedures were developed and researched by plastic surgeons and this is a modern fact.