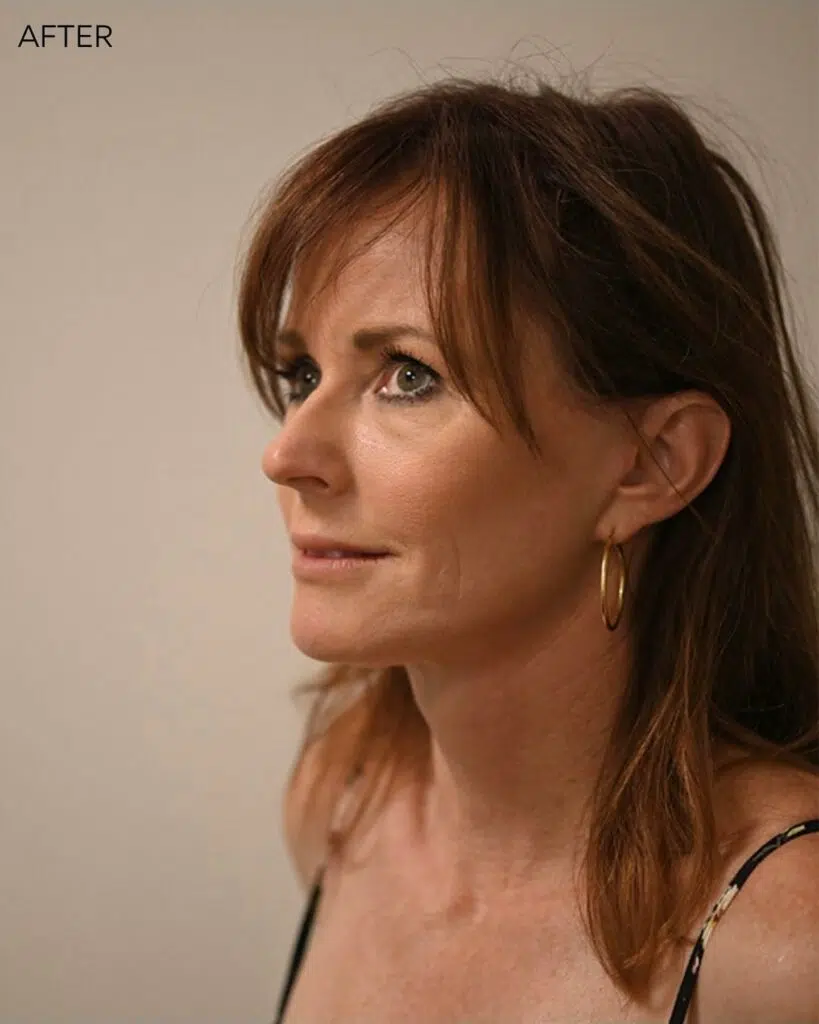 With the natural ageing process, the face loses its volume, causing changes such as loose skin and neckline and droopy brows and eyelids. Some patients turn to a facelift cosmetic surgery to address these signs of ageing. One of the most popular minimally invasive facelift techniques is a Ponytail facelift.
Artiste Plastic Surgery discusses how a Ponytail facelift can help you refresh your face with minimal incisions. Find out if you're a good candidate for this new cutting-edge facelift technique.
How does a Ponytail Facelift work?
Dr Kao developed a Ponytail facelift in the USA to refresh or transform your face with minimal incisions while preserving the natural blood supply to the skin and facial tissues. This procedure involves a carefully placed incision in the hairline, so it's not noticeable.
At Artiste Plastic Surgery, Dr Jack Zoumaras offers two Ponytail facelift options, including Ponytail Lift and Ponytail Lift Plus. In the Ponytail Lift, Dr Zoumaras place a careful incision in the hairline to reach the deep structures of the upper face and reposition them higher to rejuvenate and highlight the cheekbone and brow. The Ponytail Lift Plus lifts the upper face, cheek and brow and tightens the neckline.
Who is a good candidate for a Ponytail Facelift?
A ponytail facelift is ideal for younger patients in their 30s to 40s wanting to lift and tighten their face like when they do their hair in a 'Pony Tail'. This procedure is excellent for those who prefer minimally invasive surgery with less downtime while providing natural-looking results.
It's perfect for those patients who want to lift the brow, upper face and tighten the neck line, giving them a rejuvenated look.
If you're in Sydney and interested in a ponytail facelift, reach out to Artiste Plastic Surgery. Our Specialist Plastic Surgeon, Dr Jack Zoumaras, has a deep understanding of facial anatomy, ensuring natural, rejuvenated facelift results. He will carefully assess your skin and recommend the best facelift options.
Disclaimer: At Artiste Plastic Surgery, our Plastic Surgeons led by Dr Jack Zoumaras have been trained to the highest possible degree. All surgery has risks and it is always advised to get a second opinion. Risks are very real and we cannot guarantee any result. Results are illustrated as a guide only. All risks are managed and any need for revision surgery or complications (1-5%) can be managed by our specialist plastic surgeons.
Any statements on how you will feel is based on Level V Evidence:
Level V: How you will feel after plastic surgery varies between individuals, depending on psychological and physical factors. Our internal research is based on how patients in our practice feel after surgery.
The blogs are not a substitute for a medical consultation and do not form as part of the doctor to patient relationship.