Ever wake up one day after a good night's sleep only to have someone at work tell you that you look really tired? If you've been sleeping right and aren't really stressed then there's no reason for you to look tired right? Wrong. There are a number of possible reasons why you have been looking a little beat lately. Artiste Plastic Surgery explains more:
When Getting Eight Hours of Sleep Isn't Enough
Coffee is a staple part of most people's morning routine. While it seems utterly necessary, having too much of it every day can dehydrate you, leading to dull and dry skin. It can also kill off the antioxidants protecting your skin's elastin, leading to wrinkles and tired-looking skin. Meanwhile, dark circles and bags under the eyes can sometimes be caused by a combination of heredity and genetics.
Allergies not only bring persistent sneezing fits, but they also cause puffy eyes and can cause blood to pool under your skin, resulting in dark circles. The increased blood flow to an area carries pigment cells that create discolouration. Avoid this by taking an antihistamine regularly to help control your allergies, as these can get worse over time.
Often wake up with bloodshot eyes? The dry air in your bedroom robs your eyes of moisture, causing blood vessels to dilate. This makes your eyes look tired, stoned or both. Consider investing in a cool mist humidifier to help retain the moisture in the air. The medication you are taking can be a culprit as well. Certain blood pressure and birth control medicine can cause the blood vessels in your eyes to dilate, resulting in tired eyes.
Looking chronically tired is also part of the ageing process. Your skin may sag a little more, blemishes become harder to hide, and wrinkles start to deepen around your eyes.
How a Facelift Can Help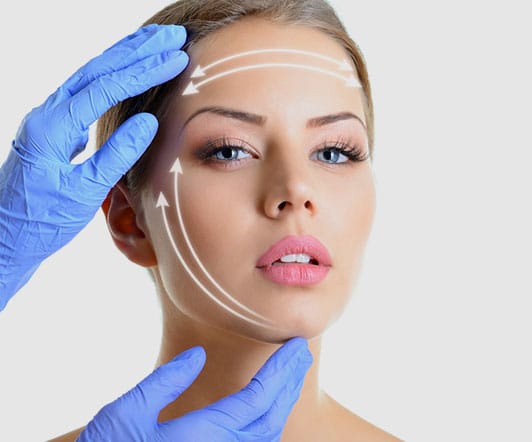 You can eliminate the signs of ageing and get rid of dry, sagging skin with a variety of cosmetic procedures such as a facelift and plastic surgery neck lift. Laser skin resurfacing, for one, can instantly eliminate fine lines, wrinkles and age spots for a more youthful and refreshed look. For a more dramatic change, however, a cosmetic surgery facelift is your best option. Artiste Plastic Surgery's facelift can help hide the signs of aging and stress that make you look chronically tired. Our resident surgeon, Dr Jack Zoumaras dedicates hours on surgery to focus on the target area, rejuvenating you and making you appear more well-rested through the day.
Revitalise your face and correct age-related changes with Artiste Plastic Surgery's facelift in Sydney. We take the time to assess your situation and needs thoroughly in order to provide the best possible natural results. Oftentimes, we recommend getting a neck lift as well to address the aesthetic appearance of the neck. We can also provide you with a skin rejuvenation treatment to deal with dry skin and blotchy patches. Schedule a consultation with our expert team and refresh and improve your look today.