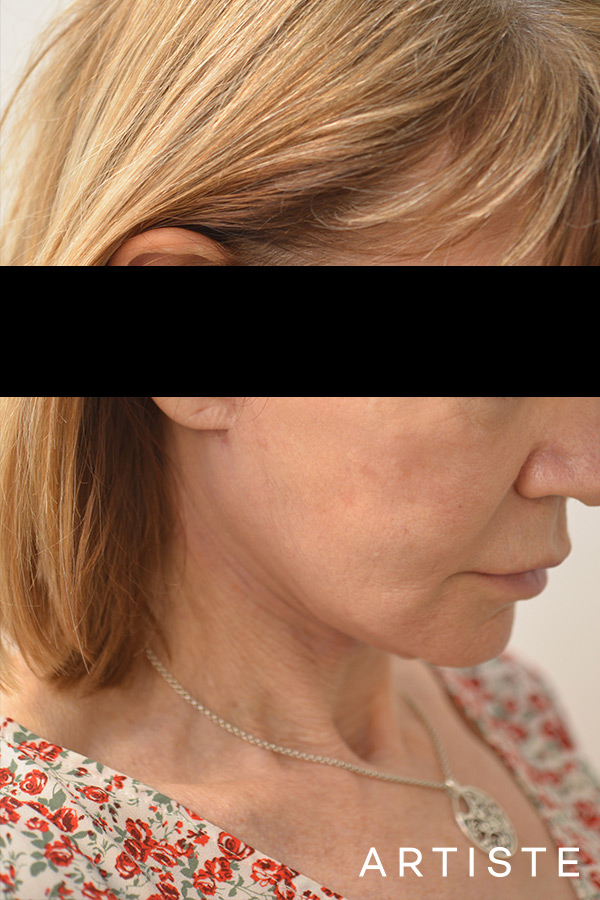 Sagging skin is one of the most common signs of ageing, prominently noticeable in the face and neck area. For patients who want to address this sign of ageing, a cosmetic surgery facelift and neck lift are effective procedures to lift sagging skin for a more youthful look and better contour.
However, not all patients are ready for a facelift, so they wonder if they can undergo a neck lift alone. Artiste Plastic Surgery discusses the advantages of neck lift surgery alone and as a part of a facelift.
How does the Neck Lift work?
A Neck Lift Surgery is a solution for a 'turkey neck' or neck with sagging skin, wrinkles and platysma bands. It is performed by making an incision behind the ear and along the posterior hairline, combined with a small incision under the chin. This procedure removes loose skin, fat, and muscle, resulting in a sharp neckline with a better contour.
Neck Lift Options:
Neck Lift alone
While neck lift surgery in addition to a facelift achieves more noticeable overall results, a neck lift alone can also significantly impact a patient's appearance and confidence.
In a few cases, a patient may seek only a neck lift in Sydney to address cervical laxity and fat deposits in the neck, if they have minimal to no facial ageing or for personal reasons of not wanting to have facelift surgery.
Some of our patients at Artiste Plastic Surgery never had a strong jawline, even in their youth. Our Specialist Plastic Surgeon, Dr. Jack Zoumaras, addresses this concern during a Neck Lift surgery.
Neck lift as part of Facelift
Combining a Neck Lift with a Facelift can transform your entire look, resulting in firmer skin and a lifted face with a shaped, contoured neckline. While a neck lift alone sharpens the jawline, patients with sagging skin and wrinkles above the jawline would benefit from the combination of a neck lift and a facelift.
It also allows patients to save time and money by combining these surgeries simultaneously, making the most of the incisions and saving in terms of costs and recovery time. Our patients at Artiste Plastic Surgery were happy with the natural-looking results from the combined procedures, creating a balanced, aesthetically pleasing look. 
If you're having trouble deciding whether to undergo a neck lift alone or as part of a facelift, reach out to Artiste Plastic Surgery. Our Specialist Plastic Surgeon Dr Jack Zoumaras, will assess your skin and overall goals and recommend options to achieve the best possible results.  Schedule an appointment today.