Artiste Celebrity Package
$4,999 per month for 6 months
or $1,250 per week
This is the ultimate investment to Look and Feel Great with a Celebrity Team looking after you for a Complete Celebrity Pampering Package.
Total Value of Artiste Celebrity Package is over $34,000
You save over $4,000!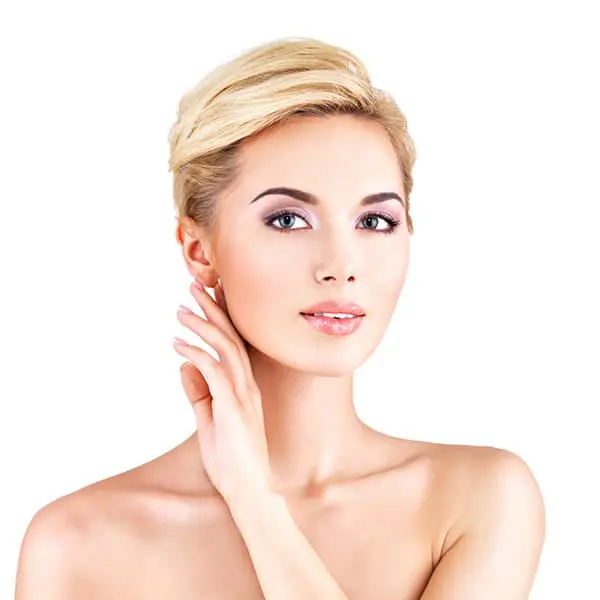 You will receive an abundance of skin treatments every month for 6 months, including; RadioFrequency Fractional MicroNeedling, LED Light Therapy, Deluxe Facials, Anti-Wrinkle Injections, and Filler. You will also receive deluxe skin-care and a makeup pack, along with Celebrities working with you to give you a complete makeover. The Celebrity Team includes a Celebrity Personal Trainer, Celebrity Hair Stylist, Celebrity Make-Up Artist, Celebrity Stylist and our very own Celebrity Plastic Surgeon.
This package will not disappoint, it will leave you looking and feeling great, and your skin will thank you by looking and feeling plump, firm, youthful, and illuminated; And with the Anti wrinkle, filler treatments, the inclusion of beautiful skin-care products, make-up products, and a celebrity team to make you over, you are receiving the Ultimate (money can't buy) care and experience with this skincare package.
Month 1
Celebrity Facelift Plastic Surgeon Dr Jack Zoumaras Consultation (Valued at $350)
Skin Assessment and Analysis (Valued at $175)
Anti-Wrinkle injections – forehead, glabella, eyes, (Valued at $700)
Filler to lips or face – your choice (Valued at $990)
RadioFrequency Fractional
MicroNeedling treatment with a
Doctor Babor Calming Mask and a 3-day course of Doctor Babor Microsilver Ampules for home care (Valued at $770)
Exclusive Artiste Babor Facial (Valued at $325)
2x LED Light Therapy treatment with an Artiste Cleanse and skin boost (Valued at $400)
Fitness assessment and session by celebrity PT
Healthy Eating assessment plan: Nutritionist
Hair Styling by Celebrity Hair Stylist
2x Blow dry by Celebrity Hair Stylist
2x Make-up by Celebrity Make-Up Artist
Personal styling session by Celebrity Stylist:
Value for month Over $5,500
Month 2
3x LED Light Therapy treatment with an Artiste Cleanse and skin boost (Valued at $200)
RadioFrequency Fractional MicroNeedling treatment with a Doctor Babor Calming Mask and a 3-day course of Doctor Babor Microsilver Ampules for home care (Valued at $770)
Exclusive Artiste Babor Facial (Valued at $325)
Doctor Babor Dual Facelift Serum (Valued at $398)
2x Personal Training Session by Celebrity PT
2x Blow dry by Celebrity Hair Stylist
Colour by Celebrity Hair Stylist
2x Make-up by Celebrity make-up Artist
Value for month over $5,500
Month 3
Filler to lips or face – your choice (Valued at $990)
Exclusive Artiste Babor Facial (Valued at $325)
Intensive Doctor Babor skin treatment pack (Valued at $250)
RadioFrequency Fractional MicroNeedling treatment with a Doctor Babor
Calming Mask and a 3-day course of Doctor Babor Microsilver Ampules for home care (Valued at $770)
2x LED Light Therapy treatment with an Artiste Cleanse and skin boost (Valued at $400)
2x Personal Training Session by Celebrity PT
2x Blow dry by Celebrity Hair Stylist
2x Make-up by Celebrity make-up Artist
Value for month over $5,500
Month 4
Exclusive Artiste Babor Facial (Valued at $325)
3x LED Light Therapy treatment with an Artiste Cleanse and skin boost (Valued at $600)
Babor Collagen Booster Cream (Valued at $325)
2x Personal Training Session by Celebrity PT
2x Blow dry by Celebrity Hair Stylist
Cut and colour by Celebrity Hair Stylist
2x Make-up by Celebrity make-up Artist
Value for month over $5,500
Month 5
RadioFrequency Fractional MicroNeedling treatment with a Doctor Babor Calming Mask and a 3-day course of Doctor Babor Microsilver Ampules for home care (Valued at $770)
Exclusive Artiste Babor Facial (Valued at $325)
3x LED Light Therapy treatment with an Artiste Cleanse and skin boost (Valued at $600)
Babor Make-Up Starter pack (Valued at $350)
2x Personal Training Session by Celebrity PT
2x Blow dry by Celebrity Hair Stylist
2x Make-Up by Celebrity Make-Up Artist
Value for month over $5,500
Month 6
Anti-Wrinkle Injections – forehead, glabella, eyes, (Valued at $700)
Filler to lips or face – your choice (Valued at $990)
RadioFrequency Fractional MicroNeedling treatment with a Doctor Babor Calming Mask and a 3-day course of Doctor Babor Microsilver Ampules for home care (Valued at $770)
Exclusive Artiste Babor Facial (Valued at $325)
2x LED Light Therapy treatment with an Artiste Cleanse and skin boost (Valued at $400)
2x Personal Training Session by Celebrity PT
2x Blow dry by Celebrity Hair Stylist
Cut and colour by Celebrity Hair Stylist
2x Make-up by Celebrity make-up Artist
Personal styling session by Celebrity Stylist
Value for month over $5,500
Terms and Conditions Apply: Must subscribe to the entire 6 months. Can only cancel under exceptional circumstances and only in the first month