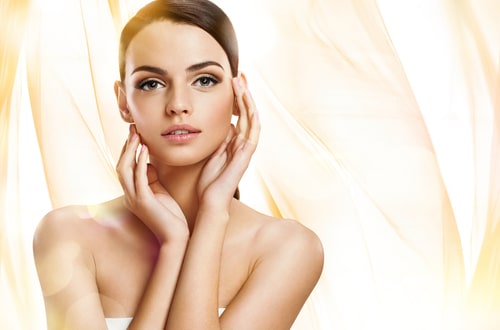 Fat: its existence can be dreadful and unpleasant. Sometimes, it can sneak up on a person. It can be hard to get rid of, and most people quiver at the thought of it. For years, people have been trying several fat-removal methods. Diet, exercise, "magical" pills, and surgery have been most people's way of attempting to target stubborn fatty areas. However, what you may not know is that fat has been used for years to define and improve the structures of the face as well as to diminish signs of ageing. Fat can also be used to shape and add volume to the buttocks. That's right! Fat can be a good thing.
What Can My Fat Do for Me?
Fat grafting has been used as a plastic surgery technique for nearly 30 years. This procedure involves the removal of unwanted fat from one area of the body and injecting the fat into another area that lacks volume. Dr Zoumaras uses liposuction to harvest the fat. After being cleansed and purified, the harvested fat is injected into the face or body to shape and augment the area into a more desired shape.
Fat Grafting Can Be Performed to:
Complement a

facelift

Enhance the cheekbones

Fill in depressed areas

Correct abnormal contours

Augment the lips

Augment the buttocks (

buttock lift

)
Facial Fat Grafting
As a person ages, the facial tissues descend, and structures such as bone, muscle, and fat begin to atrophy. When the face loses volume, it can cause the skin to sag, creating the appearance of facial wrinkles and creases. Fat grafting can be performed to replenish a person's facial volume and restore their facial aesthetics, which helps them to appear rejuvenated and youthful.
Fat Transfer to the Buttocks
Many celebrities have made the large, round buttocks a desirable body feature to have and to show off. The growing demand for a voluptuous backside has spiked the request for procedures such as the "Brazilian Butt Lift," which involves the surgical removal of fat from one area of the body and then injecting it into the buttocks to shape and contour the gluteal region. The Brazilian Butt Lift can help a person achieve a more full, lifted, and curvy backside.
Safely and Effectively Achieve Your Goals!
One major benefit of fat grafting is that it involves using your fat to augment and shape the buttocks, making it a safe and effective surgery for natural enhancements. It is an excellent procedure to help a person improve the aesthetics of their face and body. If you are at or near your ideal body weight, are in good health, and have realistic expectations, you may be a good candidate for fat transfer surgery. You can make fat a positive thought instead of a cringe-worthy word!
Dr Zoumaras can help you decide if fat transfer surgery is right for you. To learn more, schedule your consultation by calling (02) 9327 1700 or by filling out our online contact form.