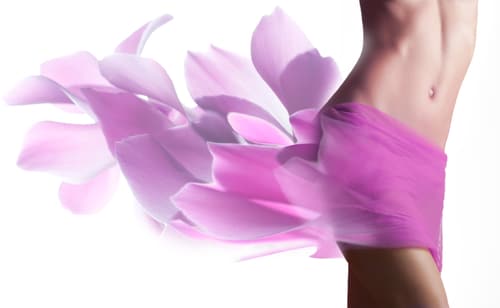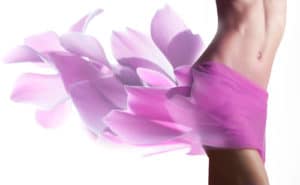 What makes a woman a woman? Many women desire to have long and flowing hair, full and plump lips, round and perky breasts, and a thin waistline to feel and look more feminine. Thankfully, various cosmetic options are available to help women seeking more "womanly" characteristics achieve their reality. Even the body part below the waistline that females are concerned with but are not talking about could sometimes use some surgical attention. Yes, we are talking about a woman's "down there," the vulva!
How Can I Fix My "Down There"?
Although a taboo topic among some, lack of confidence in the appearance of the external female genitalia is a common insecurity many women have. Due to the aftermath of ageing and pregnancy, the labia minora and majora (inner and outer lips) may have gone through some turbulence. Labiaplasty can be performed to reshape and/or reduce the size of the inner labia to rejuvenate the appearance of the vulva.
What Can I Achieve With Labiaplasty?
Labiaplasty is a plastic surgery procedure performed to sculpt the labia and improve the appearance of the vulva. There are different reasons why a woman may want to undergo the procedure, such as to:
Correct protruding inner vulva lips

Reshape abnormal, asymmetric, or irregular labia that may cause chafing and discomfort

Change the shape of the labia

Achieve a more aesthetically pleasing vulva
Wear Yoga Pants With Confidence!
Many women who have protruding inner labia steer away from particular clothing due to the labia being visible through certain fashions. After labiaplasty, many patients can wear clothing such as bathing suits, yoga pants, and shorts with confidence. They will experience a significant boost in their body image because they will no longer be embarrassed about how their "lady parts" look.
Feel Comfortable Naked!
When a woman has a vulva that looks irregular, she may avoid being naked and getting intimate with her significant other. This is especially true if a protruding labia is causing chafing and painful sexual intercourse. After labiaplasty, a patient can rest assured and set aside the anxieties affecting her body confidence and sex life. She can walk around in her skin no longer embarrassed about how her genitals look.
Patients who are unhappy with the appearance of their labia may be good candidates for labiaplasty. With this procedure, you can alleviate physical discomfort and emotional insecurities caused by an enlarged labia minora.
If you are interested in the procedure everyone is "not talking about," you can learn more about labiaplasty at your consultation with Dr Zoumaras. Contact us by calling (02) 9327 1700 or by filling out our online contact form.