At Artiste Plastic Surgery, we continually seek the latest skin rejuvenation treatment to provide our clients with the best results at lesser expense. Our newest technology, Vivace, combines radio-frequency and micro-needling to significantly improve the condition of the skin. Learn what makes our treatment stand out today.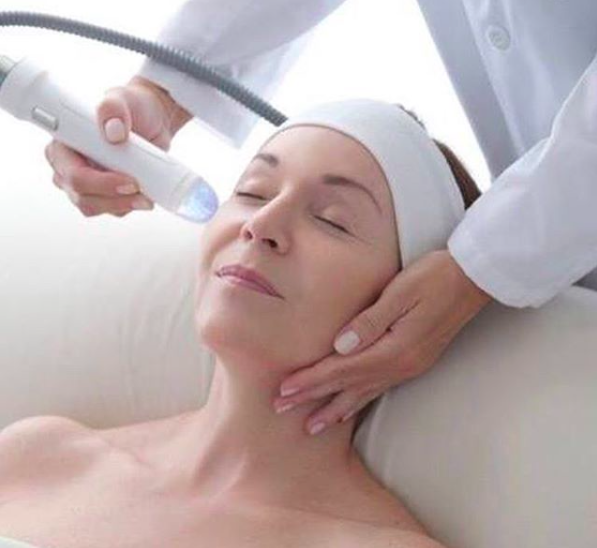 The Vivace Difference
Vivace is a safe, non-surgical microneedling system that utilises the latest technology in skin rejuvenation treatment to provide enhanced skin contouring and tightening on the face, neck and body. Thanks to its combination of microneedling and radio frequency, our patients can experience superior results with minimal discomfort and down time. Enjoy younger looking and improved skin with our non-surgical lunch time procedure that takes no more than an hour.
What are the Benefits of Vivace Treatment?
The benefits greatly outweight the Vivace microneedling cost, as it can be used to treat a variety of skin issues including lines and wrinkles, sagging skin, stretch marks, pigmentation, scarring, enlarged pores, blemishes and sun-damaged skin.
Red LED can increase collagen production and the skin's moisture levels, giving you a more youthful look. Meanwhile, a blue LED can be used to treat dermatitis and acne. Vivace's insulated microneedles also help speed up your skin's healing process and support its production of elastin and collagen to rejuvenate your look.
Vivace also offers more effective and longer-lasting results because of its combination with radio frequency technology. This way, you get to experience better results with less downtime and pain.
What to Expect During the Procedure
Our Vivace treatment is much faster than other traditional skin rejuvenation treatments. It uses a 70-watt patterned radio frequency to penetrate the skin deeply and heats the cells located beneath the epidermis.
Our team will begin by gently cleansing your skin and applying an anaesthetic numbing gel to the area that will be treated. Then, insulated gold-tipped microneedles are inserted into the skin by a robotic micro-motor. Vivace offers 31 multilevel adjustments and pulse durations, giving it incomparable levels of precision to suit different skin needs.
A topical solution or serum is applied to the skin after the treatment to soothe and encourage faster healing. Immediately, you will notice that your skin has become more shiny and glowing. Over time, your skin will improve and wrinkles and marks will begin to fade and disappear completely.
Achieve youthful glowing skin today! Visit Artiste Plastic Surgery today to consult our professional cosmetic surgeon on how Vivace can benefit you.
Disclaimer: At Artiste Plastic Surgery, our Plastic Surgeons led by Dr Jack Zoumaras have been trained to the highest possible degree. All surgery has risks and it is always advised to get a second opinion. Risks are very real and we cannot guarantee any result. Results are illustrated as a guide only. All risks are managed and any need for revision surgery or complications (1-5%) can be managed by our specialist plastic surgeons.
Any statements on how you will feel is based on Level V Evidence:
Level V:  How you will feel after plastic surgery varies between individuals, depending on psychological and physical factors. Our internal research is based on how patients in our practice feel after surgery.
The blogs are not a substitute for a medical consultation and do not form as part of the doctor to patient relationship.