Are you considering nose job? Whether you want to transform the shape of your nose or address an issue with your breathing, a cosmetic surgery called "rhinoplasty" can be the solution for you. If you're going for this procedure because of your nasal profile, you may be wondering what the perfect nose shape is for you.
In this blog, Artiste Plastic Surgery discusses how you can get the 'perfect' nose shape for your face with a nose job surgery.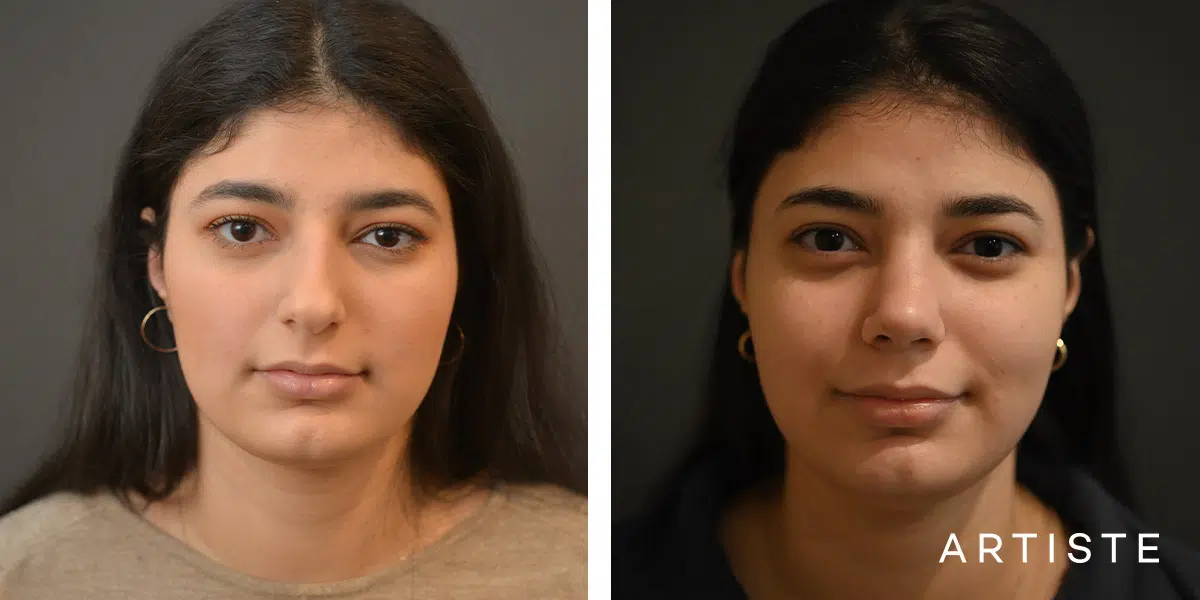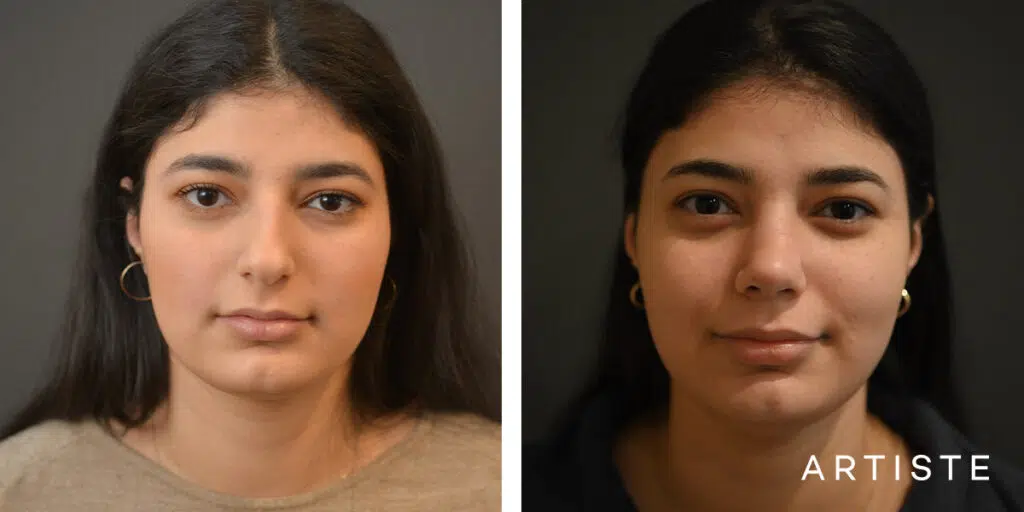 What features of the nose are often considered attractive?
The concept of beauty is unique for each individual. Throughout the years, the idea of the perfect nose shape has varied because of different influences such as cultural factors, social media, celebrities, and more. Generally, here are a few features that can be considered an attractive nose:
A nose shape with balanced proportions and symmetry with the rest of the facial features.
A nose with a defined nasal tip.
A nose with a smooth dorsal hump.
A nose that has symmetrical nostrils.
How to achieve the perfect nose shape for your face?
Like any other cosmetic surgery, a rhinoplasty is a personal decision. While the features mentioned might help in deciding on an attractive nose, the 'perfect' nose is the one that matches the features of your entire face. A consultation with a surgeon specialising in nose jobs can help assess your nose further.
Common nose shapes that can be improved through rhinoplasty
A crooked nose – this nose shape is identified by the bumpiness of the nose. In some cases, this can cause breathing problems. Rhinoplasty surgery can correct a crooked nose for a better-sculpted nose with a beautifully defined nasal profile.
An overtly pointed nose – people with this nose shape have excess cartilage at the tip of their noses. A nose job surgery can make small changes to the nose, addressing the nasal tip, dorsum, septum or bone. It allows the nose to be structured into the desired shape with small alternations.
A flat nose tip – this nose shape means that the dorsum or bridge is underdeveloped, and the tip is flatter. It results in a lack of tip definition, which can be addressed through an Augmentation Rhinoplasty or sometimes referred to as Asian Rhinoplasty.
A pinched nose – it appears as if you're pinching your nose and is commonly caused by a badly-peformed or botched nose job. In this case, you'll be suggested for a Revision Rhinoplasty to improve the current state of the nose.
Consult with Dr Jack Zoumaras
At Artiste Plastic Surgery, our Specialist Plastic Surgeon Dr Jack Zoumaras employs a customised nose job procedure for each patient. During your first consultation, he will assess your nose and understand your overall goals to make recommendations. A follow-up appointment will be organised to ensure both of you are on the same page.
Whether you want to refine or sculpt the tip of your nose, remove the nasal bump, improve breathing, or straighten a crooked nose, Artiste Plastic Surgery can help you achieve your goals. Book an appointment now.
Disclaimer: At Artiste Plastic Surgery, our Plastic Surgeons led by Dr Jack Zoumaras have been trained to the highest possible degree. All surgery has risks and it is always advised to get a second opinion. Risks are very real and we cannot guarantee any result. Results are illustrated as a guide only. All risks are managed and any need for revision surgery or complications (1-5%) can be managed by our specialist plastic surgeons.
Any statements on how you will feel is based on Level V Evidence:
Level V: How you will feel after plastic surgery varies between individuals, depending on psychological and physical factors. Our internal research is based on how patients in our practice feel after surgery.
The blogs are not a substitute for a medical consultation and do not form as part of the doctor to patient relationship.