Brachioplasty is a Plastic Surgery procedure that tightens the arm by removing excess skin and fat from so called "bat wings" to give you confidence to wear sleeveless clothing.
Brachioplasty is often part of a body contouring procedure involving shaping the abdomen with a tummy tuck and breasts with a mastopexy following weight loss. Some women do have stubborn areas of fat in the upper arms and are embarrassed to wear clothes that expose there arms. Brachioplasty and arm reduction surgery can restore confidence to women especially in the warmer months.
Brachioplasty or Arm Reduction is performed for the following reasons:
In massive weight loss patients
To remove excess skin or fat in the arms
To eliminate "bat wings"
To contour the arms
As an adjunct to body contouring procedures
Arm Reduction Surgery Technique
Liposuction is first used to remove excess fat in the arm that contributes to the "bat wing" deformity. The excess skin and remaining fat is then excised to contour the arm correcting the droop and deformity.
An incision is placed strategically in the bicipital groove of the upper arm and continued into the arm pit depending on how much skin and fat need to be removed.
The procedure is day surgery and patients are comfortable taking simple oral analgesics. You are then required to wear a compression garment for 4 weeks to enable the new shape of your arm to take shape.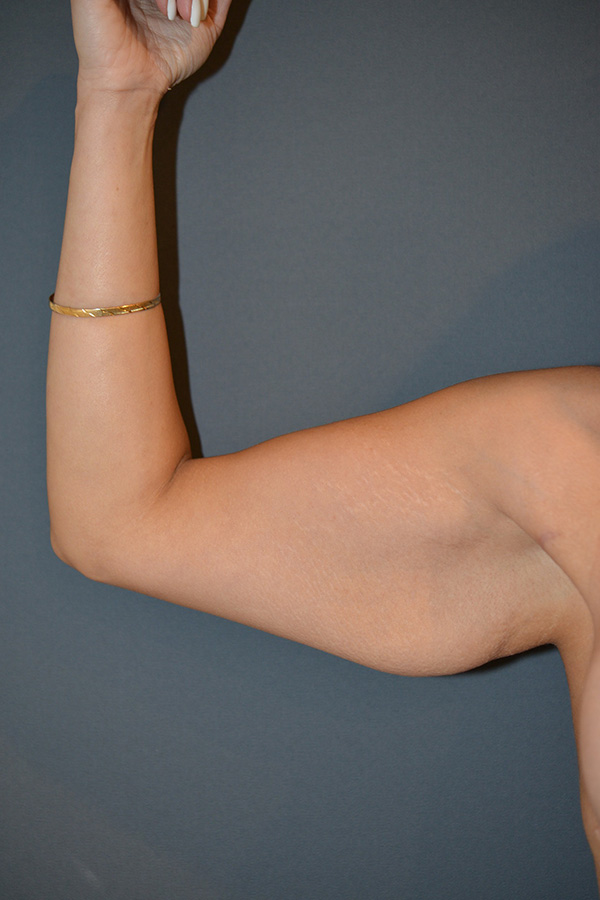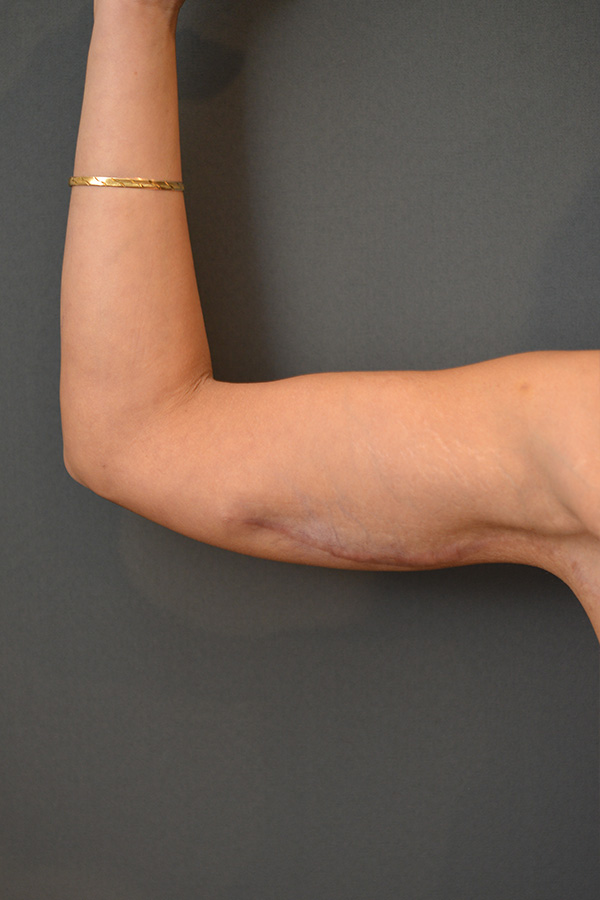 37 year old female - Brachioplasty or Arm Reduction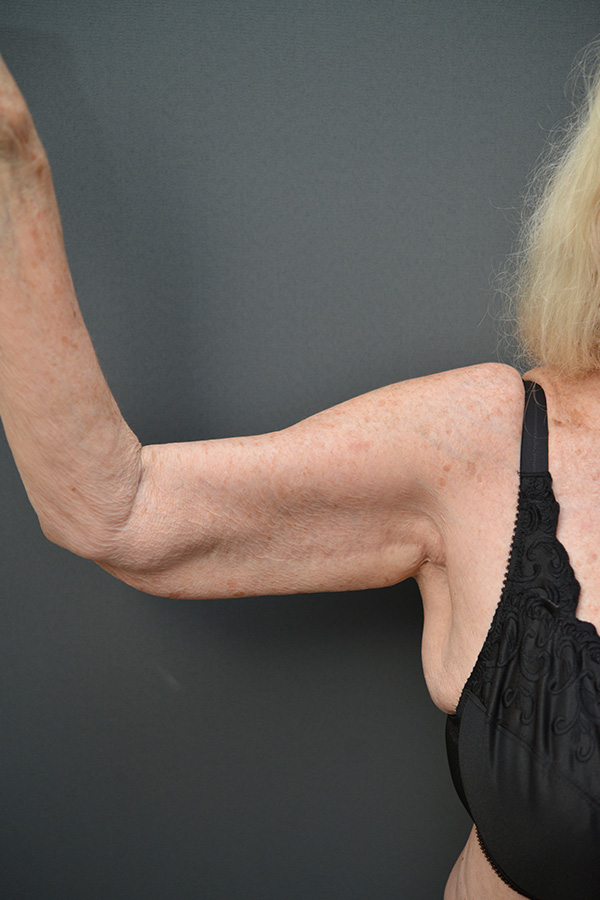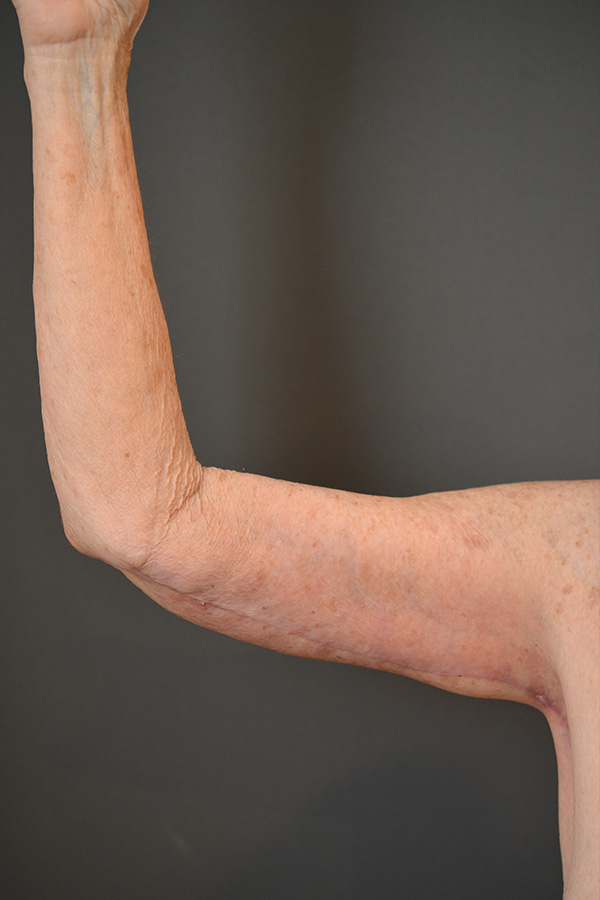 62 year old female - Brachioplasty or Arm Reduction
The procedure will be illustrated in detail and you will be given a detailed instruction sheet on expected post-operative course and potential complications during your consultation with Dr Jack Zoumaras.
It is recommended that you are a stable weight for at least 3-6 months to obtain the best possible results.
It is advised to stop smoking at least 6 weeks before and after surgery.
Performed alone brachioplasty is not very painful and patients may go home the same day. Compression garments will be required to be worn for up to 6 weeks. Light activity and work may commence after a week.
A scar is necessary to correct the excess skin and fat that liposuction alone wont address. The scar will be placed in the bicipital groove to help conceal it.