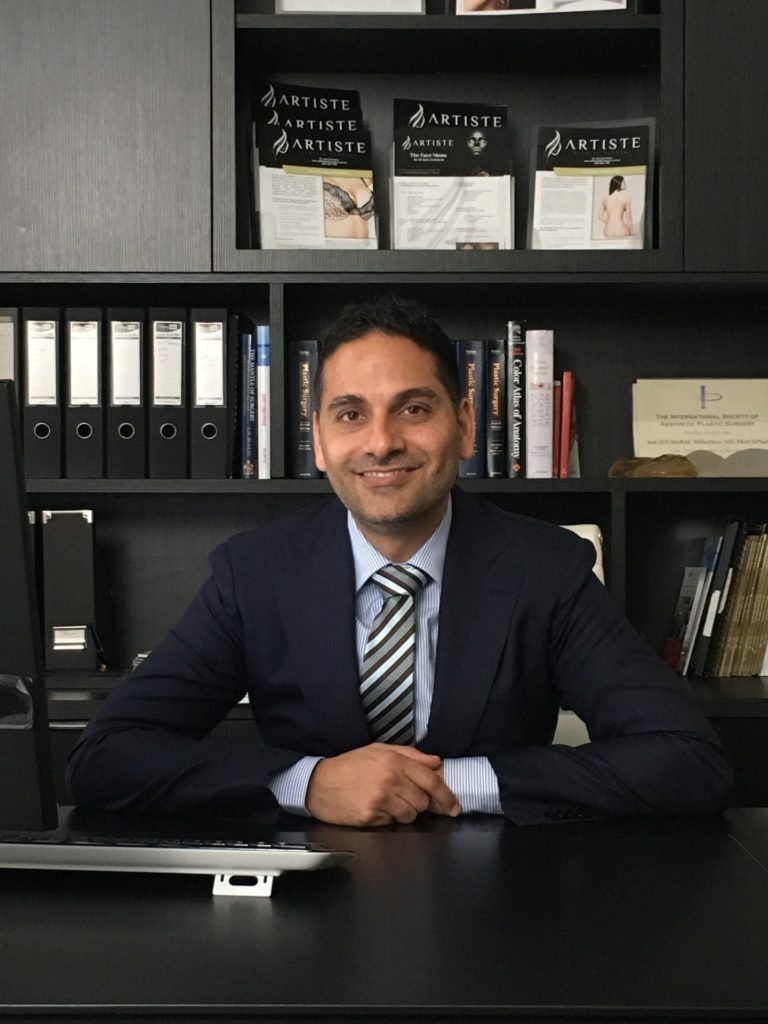 Dr Jack Zoumaras is a Specialist Plastic Surgeon, Founder of Artiste Plastic Surgery and current Hon. Secretary of the Australian Society of Plastic Surgeons.
Dr Jack Zoumaras is an expert on the face, a Face Lift Plastic Surgeon based in Sydney, Australia.
In today's society, despite all the glitz and glamour portrayed in social media, it is still taboo for people to freely admit that they have had or want plastic surgery. Patients often feel quite lonely when seeking the aid of a plastic surgeon and don't have anyone to talk it over with because they;
1) Don't want to admit to plastic surgery,
2) don't want to be judged for having plastic surgery. 
While some celebrities have come out to freely admit to plastic surgery like Australia's Hip Hop artist Iggy Azalea, many do not. As a plastic surgeon I can see the conflict in patients seeking surgery to restore or improve their face, breast or body.  It is my role, to listen to their story, their reason as to why they want a plastic surgery option, and above all support their decision by listening, engaging with them and presenting any solutions if relevant. Some of my patients just want an opinion on what can be done and are not ready for plastic surgery, while others are ready to proceed.
Plastic surgery patients can be grouped as follows, (although I dislike placing people in groups it does happen in society all the time from your age, sex, religion, place of birth etc etc).  In terms of groups, I am grouped as a cosmetic plastic surgeon amongst other surgeons, even though I do much, much more than aesthetic surgery.
The following groups are used for the purposes of this blog to give some insight into the types of plastic surgery patients that I have helped over the years.
1)Those that have a major disfigurement or obvious asymmetry
Including the following: Large nose, asymmetric breast, disproportionate hip size and seek a Rhinoplasty, Breast augmentation or Liposuction.
2)Those that want to restore something
After losing weight, pregnancy or breast feeding or suffering a trauma and seek a Breast lift with or without implants, Tummy tuck or Liposuction
3)Those that want to improve appearance
Starting to get facial wrinkles and bags under the eyes, have small in proportion bust seek a Face or Neck lift, Breast augmentation or Brazilian Buttock Lift.
4)Those that have an unhealthy association with physical appearance and can be a spectrum of Body Dysmorphic Syndrome
Any plastic surgery patient seeking a change in form can be exhibiting features of body dysmorphic syndrome.
For patients in the first group it is generally accepted that there is a real and noticeable physical problem that  impacts them on an emotional level. I have helped such patients who have been teased at school for having a large nose, or a young woman who has never worn her hair up because of large ears. After correcting the large nose and prominent ears our patients feel liberated and are tearfully joyous. Such patients often find it difficult to share the turmoil caused by their features, to their families,  loved ones or friends, and feel alone in making their decision. It is clear that such decisions, affects more than just their appearance.
For group two, these are patients that I have helped wanting to restore something they had prior and have tried dieting and exercise and just need help getting that extra 20 percent of form change. I helped a 50 year old who felt so ashamed to see me for a tummy tuck, she was inconsolable that she will be judged for not going to the gym. In fact after her tummy tuck she lost a further 8 kg in 6 weeks because she had her confidence restored and she wore a bikini for the first time in 25 years. We need to be really careful in society, for judging people undergoing plastic surgery because they are very vulnerable and it's about more than just the physical, in terms how it affects them.
For group three, these patients seek improvement in facial appearance or breast enhancement and such, patients are either completely open with it or totally secretive due to fear of being judged. The face patient may have just retired, changed jobs, got divorced or have been planning for this, for as long as they can remember. The most rewarding thing for me, is to see, first hand, the confidence that a Facelift restores in my patients. The younger patient may have never developed full, voluminous breasts and feel self conscious about wearing certain clothing and going to the beach in a swimsuit. Undertaking a breast enhancement enables them to have more self esteem and feel more feminine.
Group four is where you need to be conscious as a plastic surgeon, that the patient is psychologically sound for surgery . What I am mean by this is are they having surgery for the right reasons and if at all concerned, I see them multiple times and get a clinical psychologist involved, as some patients may have a clinical condition called body dysmorphic  syndrome. In some cases, I have had psychologist's call me asking me to proceed with plastic surgery, for the well-being of the patients' mental state. In other cases, I have helped patients see a psychologist, and this has uncovered personal life issues that need management prior to undergoing surgery. 
In summary, plastic surgery is taboo and will most likely, remain so for a long time. It is important to not be judgemental in life for any circumstance, let alone somebody's personal decision to have plastic surgery.  This is especially pertinent for nursing and hospital staff who encounter plastic surgery patients, that are feeling so isolated, alone and vulnerable at the time they need the most care and support during the peri-operative period.
At Artiste we openly acknowledge the decision the patient has made and are a support for the patient physically at the hospital, and available by phone 24/7 for emotional and clinical support.