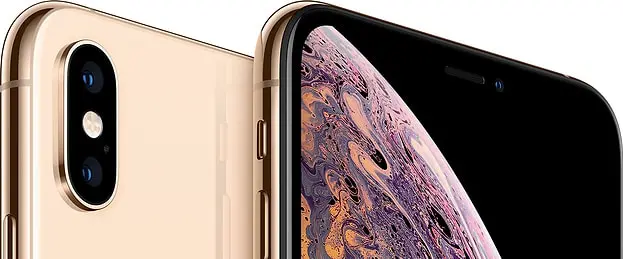 Dr Jack Zoumaras is a Plastic Surgeon, Writer, Blogger, current Secretary of the NSW Chapter of the Australian Society of Plastic Surgeons and Founder of Artiste Plastic Surgery.
It has been a year since I put pen to paper on my blog about the new Apple X mobile and facial recognition in a Blog
To summarise as a plastic surgeon facial recognition is critical in what we do when we assess people and then make alterations to their appearance to enhance features or refine angles and shapes. The human eye can detect a 1-2 mm difference in the eyelid shape and 2-3 mm in the nose and when it comes to the cheek you can be asymmetric up to 7 mm before noticing a difference. I purchased the Apple X mobile and I love its 4K video and camera. When it comes to the facial recognition it works well except under the following circumstances that I have noticed.
When I have my surgical mask on the facial recognition does not work, the mask covers my nose and mouth but my eyes are still there to be seen. I do wear surgical loupes (glasses similar to what jewellers wear) but even without the iPhone X does not let me in through its facial recognition.  Interestingly when I wear my loupes and no mask the iPhone X does let me in. Clearly it is reliant on mid and lower face recognition and not the important eyes which as mentioned the human can detect a 1-2 mm difference is shape of the eye. As the facial recognition system improves and becomes small enough to be mounted in the smart phone I believe the future will rely on retina and eye recognition.
A year on and we now have the iPhone XS and new posts suggest the beauty mode on the front mounted camera is on all the time.New iPhone Camera The beauty mode is a feature that is present on many phones like a filter to make your selfies appear as best as possible. It removes fine lines, smooths skin and applies a flattering light to every image. Like a sprinkle of angle dust and magic.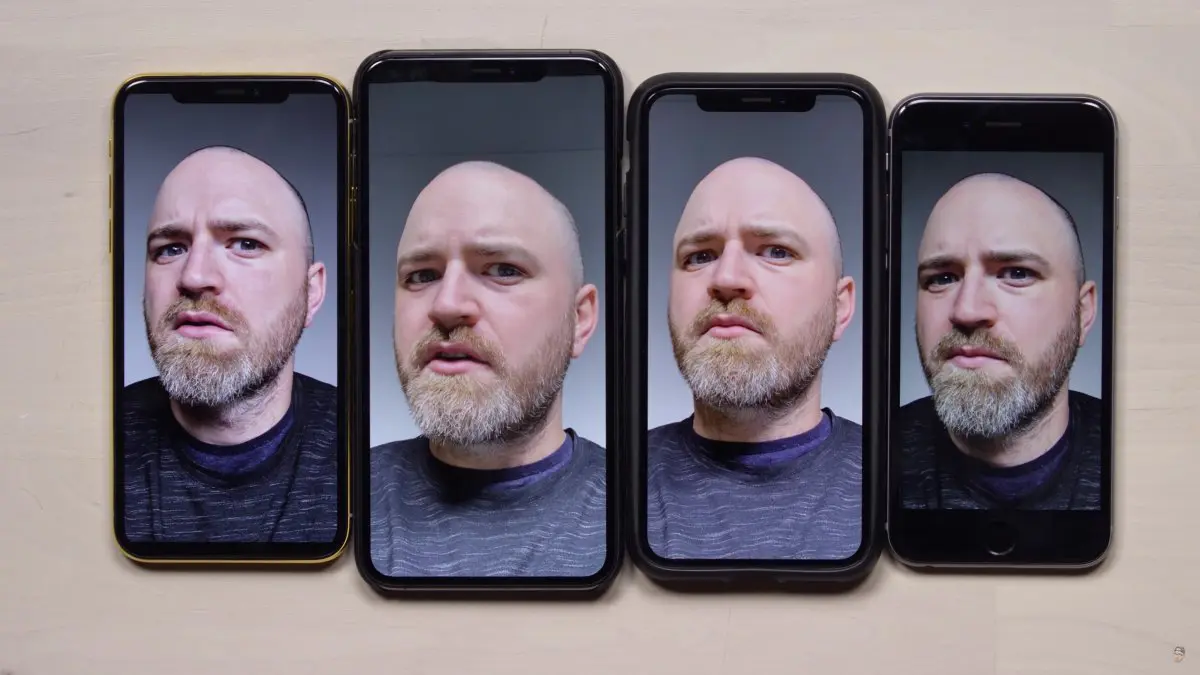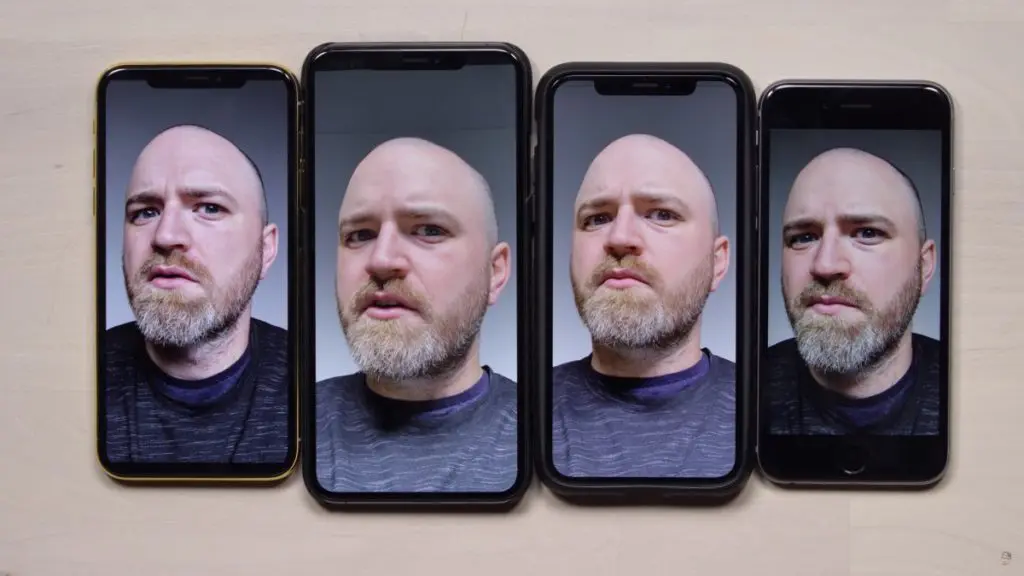 With the new iPhone XS according to reports the feature is permanently on or devised by apple to ensure its clients remain flawless when taking a selfie. Is this to protect its 1trillion dollar valuation, I doubt it but the many millions that use the product do take selfies and Apple wants to ensure that the product they use remains the Apple.
Beautygate is what is being circulated in the world wide media as people have taken issues with the new iPhone XS beauty filter. The issue is some people don't want smooth lines and suspect lighting to make themselves look flawless.  "I don't want to look like I am wearing makeup"
More importantly as a Plastic Surgeon who is about to take part in an ethical task force to aid the diagnosis of those suffering depression and body dysmorphic syndrome (BDS) during plastic surgery consultations, the real issue with the "beauty mode" camera is that it perpetuates an unhealthy expectation of appearance. The selfie age has no doubt fuelled plastic surgery and in particular nonsurgical treatments such as anti wrinkle injections and filler. Up to 30 % of people undergoing plastic surgery have some degree of body dysmorphia, with 10 % warranting a diagnosis of BDS. In the general population more than 1 in 4 Australian adults suffer from mental illness. These are the people that are most vulnerable to the ideal selfie image and by having products that default to make you look flawless and unrealistic only adds to the anxiety of the individual.
We are entering a world of virtual reality where we order transportation, food and shop online, take photos and distribute through social media channels. What people really look like when you meet them face to face becomes more challenging as what you see digitally (enhance, filtered etc) is not what you really see. This disconnect is not only challenging as a society with general interaction and relationship building but really affecting the psyche of the next generation of society.
As a Facelift Plastic Surgeon we are digitally morphing into clones but I do believe this will turn around like all things.
Disclaimer: At Artiste Plastic Surgery, our Plastic Surgeons led by Dr Jack Zoumaras have been trained to the highest possible degree. All surgery has risks and it is always advised to get a second opinion. Risks are very real and we cannot guarantee any result. Results are illustrated as a guide only. All risks are managed and any need for revision surgery or complications (1-5%) can be managed by our specialist plastic surgeons.
Any statements on how you will feel is based on Level V Evidence:
Level V:  How you will feel after plastic surgery varies between individuals, depending on psychological and physical factors. Our internal research is based on how patients in our practice feel after surgery.
The blogs are not a substitute for a medical consultation and do not form as part of the doctor to patient relationship.