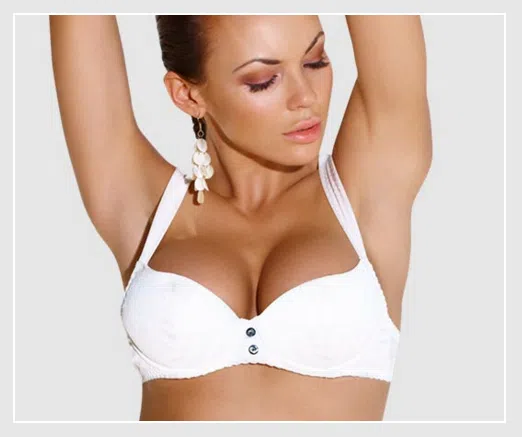 Here are the answers to frequently asked questions about breast augmentation recovery, including tips on how to make your recovery safer and more comfortable.
What can I do to make my recovery easier and shorter?
The most important thing to do is follow the instructions given to you by Dr Zoumaras. If you are particularly concerned about pain or length of recovery, consider over-the-muscle implant placement. However, bear in mind that over-the-muscle placement may not look as natural and may be more likely to show visible implant rippling compared to under-the-muscle placement.
How much should I rest after surgery?
Breast augmentation patients should rest a lot during the first few days after surgery. Be careful not to overdo it, but engage in slow walking and limited activities as much as you feel able to encourage circulation.
How long before I can work and exercise?
Most patients can resume work within one week. You can resume limited, low-impact physical activities after two weeks and normal physical activities after six weeks. It is important not to push this timeline, as doing too much too soon could cause incision tearing, infections, and even implant dislodgement.
How long should I avoid drinking alcoholic beverages?
Avoid drinking alcohol for at least 24 hours after your procedure and for as long as you require pain medications.
How long do I have to stop smoking for the procedure?
Stop smoking for at least six weeks before and six weeks after breast augmentation surgery, as smoking inhibits proper circulation and healing.
What should I eat and drink during recovery?
It is best to adopt a very healthy diet and drink lots of fluids so that your body has all the vitamins and minerals it needs to heal quickly. Avoid high-sodium or salty foods, as these will increase swelling and fluid retention.
Do I have to change how I sleep?
Because sleeping on your stomach or side puts more pressure on your breasts, you will need to sleep on your back in a semi-reclining position during recovery.
When can I resume taking normal showers after my surgery?
You will be able to shower one or two days after your surgery, but you should avoid rubbing your incisions. Use a blow dryer to gently dry them after your showers during the first few weeks. Avoid taking full baths and swimming for at least two weeks or until Dr Zoumaras has given you permission to do so.
What kinds of complications can occur during breast augmentation recovery?
Anesthesia risks, chest pain, bleeding, infection, fluid accumulation, changes in nipple or breast sensation, implant leakage or rupture, capsular contracture, and implant rippling can all occur during recovery. Dr Zoumaras makes every effort to minimize the risk of complications, and you can help to reduce your risk by following his recommendations during your recovery. If a complication does occur, Dr Zoumaras can perform revision surgery to correct the issue.
Will I experience pain or discomfort?
Patients typically experience some pain and discomfort for a few days after surgery. You can use oral pain medications to manage any pain or discomfort.
When will swelling go away?
Many patients experience some swelling in their breasts after breast augmentation. Any swelling is temporary and should go away within three to five weeks.
How can I minimize scarring?
Scarring will occur after breast augmentation and will fade over time. Patients can use vitamin A & E creams, lotions, or silicone patches to minimize scarring.
How long do I have to wear the compression bra?
The compression bra helps to minimize swelling and promote healing. Wear it for two weeks or for as long as Dr Zoumaras has instructed you to wear it.
What kind of clothing and bras should I wear after surgery?
You should avoid wearing tight clothing or shirts that must be pulled over your head for at least two weeks. It is best to wear button-up shirts or loose, baggy clothing to minimize your risk of tearing the incisions. Avoid push-up bras or bras with underwire during recovery. After the compression bra is no longer necessary, patients should wear comfortable sports bras until their incisions and breasts have fully healed.
When will I see the final results?
After swelling subsides, patients will be able to better view their results. However, bear in mind that your implants may take several months to settle into place. Initially, implants will appear to sit high on the chest, but after a few months, they will settle into a more natural position.
For more information about breast augmentation recovery, schedule your consultation with Dr Jack Zoumaras. To book your appointment today, contact our office at 02 9327 1700 or fill out our online contact form.
Disclaimer: At Artiste Plastic Surgery, our Plastic Surgeons led by Dr Jack Zoumaras have been trained to the highest possible degree. All surgery has risks and it is always advised to get a second opinion. Risks are very real and we cannot guarantee any result. Results are illustrated as a guide only. All risks are managed and any need for revision surgery or complications (1-5%) can be managed by our specialist plastic surgeons.
Any statements on how you will feel is based on Level V Evidence:
Level V:  How you will feel after plastic surgery varies between individuals, depending on psychological and physical factors. Our internal research is based on how patients in our practice feel after surgery.
The blogs are not a substitute for a medical consultation and do not form as part of the doctor to patient relationship.