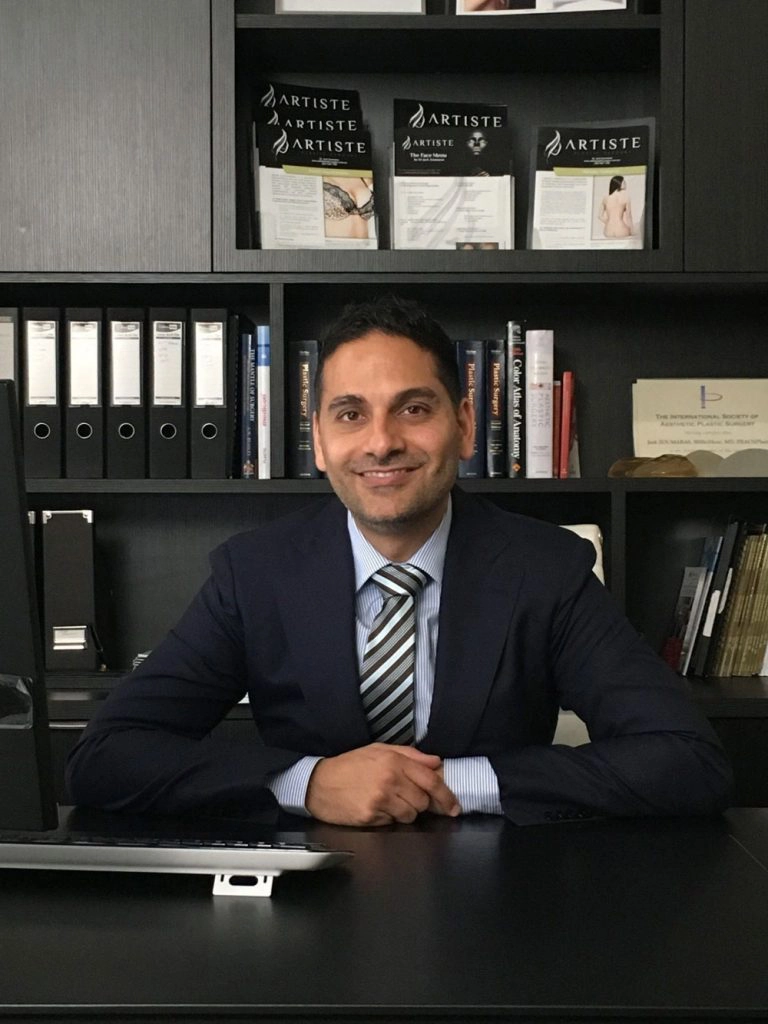 Dr Jack Zoumaras is a plastic surgeon, blog writer, founder of Artiste Plastic Surgery and Hon. Secretary of the Australian Society of Plastic Surgeons.
Fillers in your 20's will make you look older than what you really are, in this blog I will explain why.
Dermal fillers have been exploding in popularity over the last 5 years with increased usage over the last 3 years all around the world. Fillers are made up of Hyaluronic acid with various cross-links and molecular size which determines how long it remains in the body and how well it lifts or 'fills'. Hyaluronic acid is a synthetically made sugar that is normally present in human tissue especially large joints like the knee and hip. Hyaluronic acid (HA) is hydrophilic and it attracts water and expands, this is how is fills a deep space or fill a line.
Traditionally collagen was used to fill lines and spaces in the face and this collagen was Bovine (cow) of origin and required a test patch to ensure you were not allergic to the product. This process occurred over a 3 week period. Other options included permanent filler that was based on cement products and this combination of unnatural texture and having to wait for collagen injections meant filler was not that popular 15-20 years ago. The entry of HA fillers has revolutionised the market. All of a sudden filler was available off the shelf, was relatively non-allergenic and lasted between 6-12 months and required no testing. This coupled with the launch of Facebook and then Instagram and Snap Chat have made the use of filler a part of everyone's normal beauty routine. I have many 20 year old clients present to 'Artiste' asking for filler to lift their cheeks, increase the size of their lips and fill lines.
Fillers work well on re-inflating the cheek, filling fine lines and even enhancing lip definition. This use of fillers corrects some of the age related changes of the face in the ageing face. When this same filler is used on a face that has not yet aged it will distort normal anatomy and create unusual morphing of the face and cause you to look older!
To better explain this we must go through my favourite topic the anatomy of the face and the ageing face. This was covered in my previous blogs, so apologies if you are already versed in facial anatomy.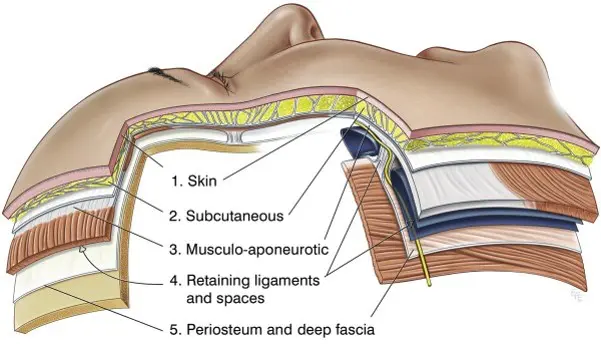 The face can be considered to be made up of 5 concentric layers from superficial to deep. Layer 1 is Skin, Layer 2 is fat, Layer 3 is superficial musculoaponeurotic system (SMAS), Layer 4 is the facial ligaments/nerves and Layer 5 bone/deep tissue. The face begins to age in our 30's and progressively begins to show common deformities by the time we are in our 60's or 70's. The rate of the ageing process is different based on genetic and environmental factors such as smoking, stress and sun exposure. All 5 layers of the face are affected differently in each individual but ultimately whether in your 50's, 60 or beyond the way the face ages is the same in all individuals. By this I mean everyone will have loose skin, lose facial volume, get jowls, marionette lines, platysma bands in the neck, eye shadows, bags under the eyes and droopy eyelids and brows. The rate at which this affects them will vary but ultimately that is the fate of the face.
Now consider this next diagram of a tree, the facial layers are analogous to this. As we age the base that the tree sits on atrophies and the ligament (tree trunk) begins to undergo laxity and the resulting change is movement of layers 1-3 down. This causes fat to move and certain areas of the face begin to hollow. From a non-structural point of view some people also lose fat with ageing (in addition to it moving down) and sun exposure leads to excess skin wrinkling.
So how do we lift the falling tree or reverse the aged related changes in the face. We can do this by using a crane to re-suspend the tree or through a face lift. The use of filler acts to camouflage the age related changes or at least fill some of the areas of the face that have lost volume. Using filler to lift the face is like using sand-bags to prop up a falling scaffold.
You can now see why the use of fillers to lift the face and correct age related changes is analogous to the use of sandbags proping up a scaffold.  After a certain amount of injections the filler will distort and morph the face. HA fillers last up to 18 months and when they dissolve they do leave behind some collateral damage in the form of inflammatory reaction to the filler and capsule formation. Think of a scaffold that has many empty sandbags and half filled sand bags around the area. It just doesnt look clean or safe. The use of fillers in the face to achieve a liquid facelift or to increase the size of your cheek bones will leave some damage behind to your face and in the young patient under the age of 35 it will make you look older.
I see many patients now who have had a lot of filler and despite stopping more than 12 months ago or receiving filler dissolving injection still have the effects of filler. I also regularly see patients who have distorted movement around their face especially with smiling from too much filler. You just have to have a look at celebrities or people on social media that have had a lot of work, they look like they are in their mid to late 30's and a lot of them are still in their 20's. Like I mentioned with Anti Wrinkle Injections my advice to those of you in your 20's are that you don't need filler. Be happy with the cheek bone structure that you have and you certainly don't need filler. Filler will make you look older and morph into one another -there is a common trait developing in those that undergo multiple filler injections and it is Stepford wives like….
A note about Lip Filler
Lip filler is glamorisation and in the right patient will plump appropriately without distorting the face. So this is one area I don't have an issue with injecting filler to augment the lips. I think you can still over do lip filler and it looks unnatural, a trout pout is certainly not desirable.
You dont need filler around your cheeks or jaw line to make it sharper when you are in your 20s as you have normal anatomy, amazing skin and full of energy and life. The filler will not only cost you money but it will also make you look older. Patients that have had filler versus no filler look older. And they look older because we are changing something that simply does not need changing
Stay young and natural beautiful people
Disclaimer: At Artiste Plastic Surgery, our Plastic Surgeons led by Dr Jack Zoumaras have been trained to the highest possible degree. All surgery has risks and it is always advised to get a second opinion. Risks are very real and we cannot guarantee any result. Results are illustrated as a guide only. All risks are managed and any need for revision surgery or complications (1-5%) can be managed by our specialist plastic surgeons.
Any statements on how you will feel is based on Level V Evidence:
Level V:  How you will feel after plastic surgery varies between individuals, depending on psychological and physical factors. Our internal research is based on how patients in our practice feel after surgery.
The blogs are not a substitute for a medical consultation and do not form as part of the doctor to patient relationship.