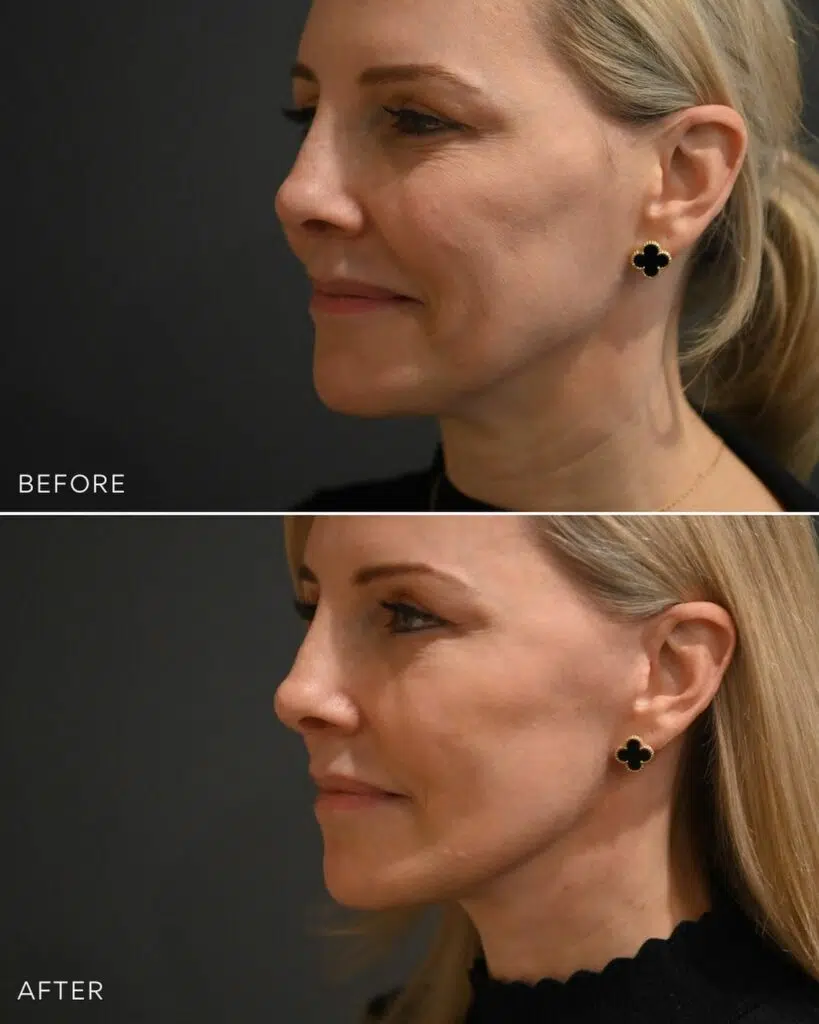 Whether it's due to ageing or damage from the sun, there are many reasons why you might want to consider a facelift. But such cosmetic surgery comes with certain costs and risks.
In this article, Artiste Plastic Surgery dives into the question of whether or not a facelift is worth the money. We'll explore all the factors that can influence your decision, from costs associated with a facelift to cheaper alternatives. Read on to find out if a facelift could be right for you.
What is a facelift?
A facelift, also known as a rhytidectomy, is a surgical procedure that aims to improve the appearance of the face by removing excess skin and tightening the underlying muscles. It is most commonly used to address signs of ageing, such as wrinkles, sagging skin, and jowls. However, it can also be used to address damage from sun exposure, such as deep wrinkles and age spots.
What is the cost of a Facelift in Sydney?
A facelift in Sydney can be quite expensive, ranging from mini facelifts starting from $7,000 to a full facelift at around $40,000 or more, depending on the surgery's extent and the surgeon's level of expertise.
Below is a breakdown of what typically makes up the total costs of a facelift procedure:
Surgeon's fees: The fee for a surgeon can vary based on the surgeon's qualifications, expertise in facial surgery, experience, professional recognition, and popularity.
Initial consultation fees: Consultation fees range between $50 to $500, depending on the surgeon.
Anaesthetist's fee: Anaesthetists, like many other medical specialists, do not have a set fee schedule. For cosmetic procedures, their hourly rate can range from $600 to $650.
Facility fee: This fee is charged for the use of the surgical facility.
Additional procedures: If additional procedures are performed at the same time as the facelift, such as eyelid surgery or a brow lift, this will add an additional cost.
Here are some estimates for different types of facelift surgery in Sydney:
Short scar facelift or endoscopic facelift: $6,500 – $12,000
Cost of SMAS facelift and neck lift: $17,000 – $25,000
Deep plane facelift: $20,000 – $40,000
The cost of a facelift procedure can be significant, but its benefits make it well worth the investment for many people. A facelift can provide a rejuvenated and youthful appearance, boost self-confidence and self-esteem, and correct age-related facial sagging, wrinkles, and lines. The procedure can also help to improve the overall harmony and balance of the face, resulting in a more natural and youthful appearance.
Facelift vs Non-surgical Treatments
While non-surgical facelift alternatives, such as dermal fillers and Botox, can provide some of the benefits of a traditional facelift, such as reducing wrinkles and lines, they have some limitations. These alternatives cannot address the same level of sagging and loose skin as a traditional facelift, and the results are typically not as long-lasting.
Additionally, non-surgical alternatives may require multiple treatments to maintain results, and the overall cost can increase over time. After treatment, some people may experience side effects such as swelling, bruising, or redness.
Facelift patients report feeling happier and more self-assured in their appearance, which can positively impact personal and professional relationships. Additionally, the results of a facelift procedure can be long-lasting, providing the patient with a youthful and refreshed appearance for several years.
Overall, a facelift can be a valuable investment for those looking to rejuvenate their appearance and boost self-confidence. Dr Jack Zoumaras, a renowned plastic surgeon, has created a facelift technique that achieves natural-looking results. To learn more about the procedure, we recommend reading Dr Zoumaras' new book, "The Art of a Facelift". To schedule a consultation, please visit our consultation page.
Disclaimer: At Artiste Plastic Surgery, our Plastic Surgeons led by Dr Jack Zoumaras have been trained to the highest possible degree. All surgery has risks and it is always advised to get a second opinion. Risks are very real and we cannot guarantee any result. Results are illustrated as a guide only. All risks are managed and any need for revision surgery or complications (1-5%) can be managed by our specialist plastic surgeons.
Any statements on how you will feel is based on Level V Evidence:
Level V: How you will feel after plastic surgery varies between individuals, depending on psychological and physical factors. Our internal research is based on how patients in our practice feel after surgery.
The blogs are not a substitute for a medical consultation and do not form as part of the doctor to patient relationship.