Dr Jack Zoumaras is a Plastic Surgeon, Writer, Blogger, current Secretary of the NSW Chapter of the Australian Society of Plastic Surgeons and Founder of Artiste Plastic Surgery.
As one of the most prominent facial features, the nose has a significant impact on a person's look. Which is why any slight change to the tip, nostrils, or shape is enough to alter your appearance. If you are unhappy with your nose's characteristics, you can always undergo rhinoplasty cosmetic surgery. This complex procedure reshapes your entire nose area to create your desired look. While this is a great solution, some individuals don't actually need to sculpt their entire nose.
Most of the people who are unhappy with their noses only have a complaint about their nasal tip. In this case, a tip rhinoplasty may be a better alternative. How do you know if this surgery is for you? Artiste Plastic Surgery explains more:
How is Tip Rhinoplasty Different?
Compared to traditional surgery, tip rhinoplasty focuses on the nasal tip alone. Because it's concerned with only a small area, this procedure has a much shorter recovery time. You can expect swelling to go down soon and you can see your full results within weeks. While this surgery is less invasive, there is also very little flexibility. A full rhinoplasty allows your plastic surgeon to address any structural or cosmetic issues while a tip-only procedure is limited to only the appearance. A tip plasty can elevate the tip of the nose to adjust the existing tip in order to create a better angle between the lip and the nose. Patients that seek this procedure desire only subtle changes.
Who is a Good Candidate for This Surgery?
Rhinoplasty is a very serious procedure, and there are risks you need to understand before proceeding. Before even consulting with a surgeon, it's important to know if you are a good candidate for the surgery first. Unfortunately, not everyone who wants to have their nose reshaped can be a good candidate. In fact, rhinoplasty only suits a small percentage of patients.
Your nose must be fully developed before we can make any cosmetic changes to it. This means that girls below the age of 14 and boys at 16 won't be allowed to undergo the surgery. Even then, younger patients should demonstrate the emotional maturity necessary for the cosmetic process.
Candidates for rhinoplasty must have a realistic understanding of the procedure. You should understand the complexity of the nose anatomy and the unpredictable healing differences that may impact your final result. You may not even need tip rhinoplasty in the first place. Thanks to new cosmetic injection techniques, you can treat minor concerns with injectable treatments.
It's also crucial to have realistic expectations of what the procedure can do for you. While rhinoplasty cosmetic surgery can improve your existing nose, it cannot give you someone else's nose. A skilled plastic surgeon will explain the possibilities to you before the surgery and help you achieve a nose that blends in naturally with the rest of your features.
Tip Rhinoplasty: Before and After Photos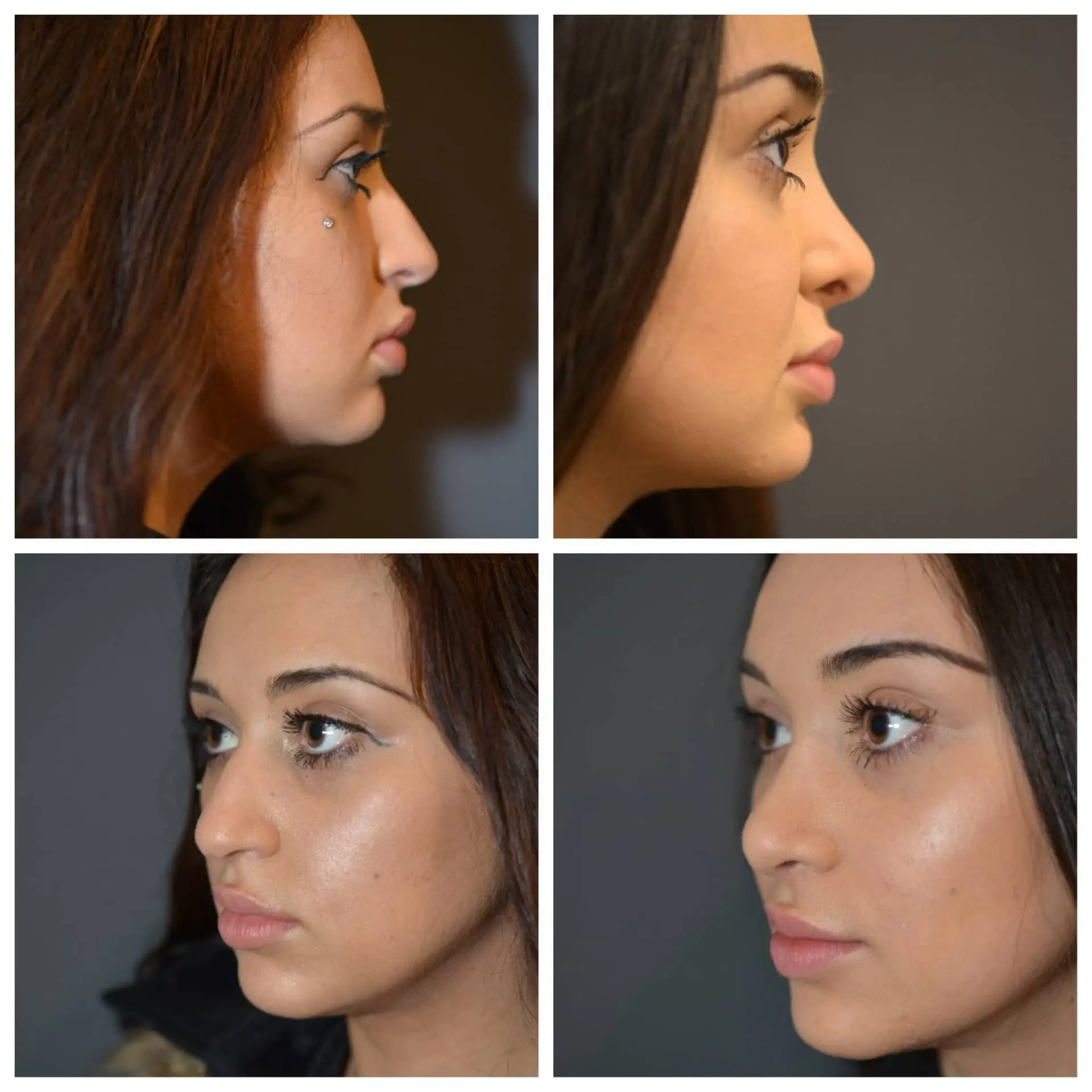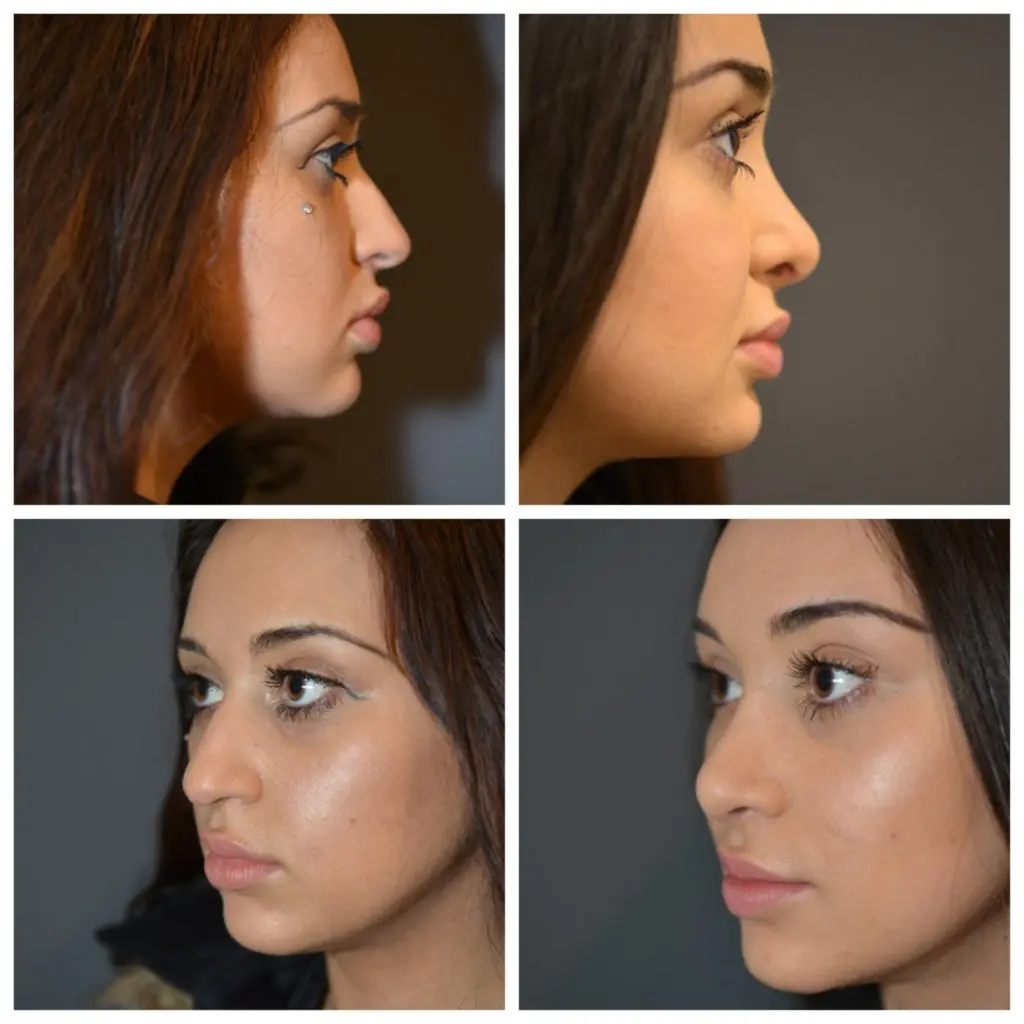 If you've decided to undergo rhinoplasty cosmetic surgery, talk to our team at Artiste Plastic Surgery. Dr. Jack Zoumaras, our resident surgeon, can help you decide on a procedure that would best suit your needs. Contact us today to schedule an appointment.
Disclaimer: At Artiste Plastic Surgery, our Plastic Surgeons led by Dr Jack Zoumaras have been trained to the highest possible degree. All surgery has risks and it is always advised to get a second opinion. Risks are very real and we cannot guarantee any result. Results are illustrated as a guide only. All risks are managed and any need for revision surgery or complications (1-5%) can be managed by our specialist plastic surgeons.
Any statements on how you will feel is based on Level V Evidence:
Level V:  How you will feel after plastic surgery varies between individuals, depending on psychological and physical factors. Our internal research is based on how patients in our practice feel after surgery.
The blogs are not a substitute for a medical consultation and do not form as part of the doctor to patient relationship.