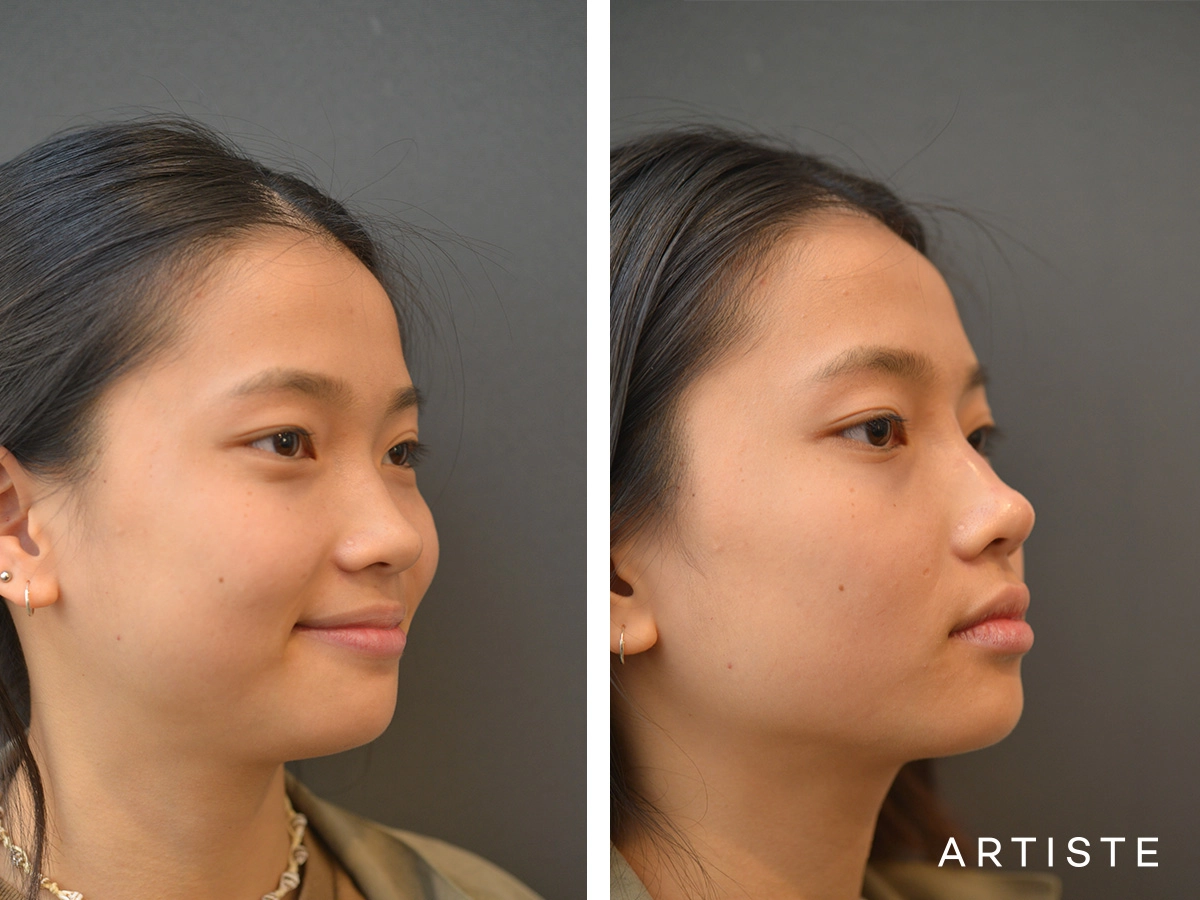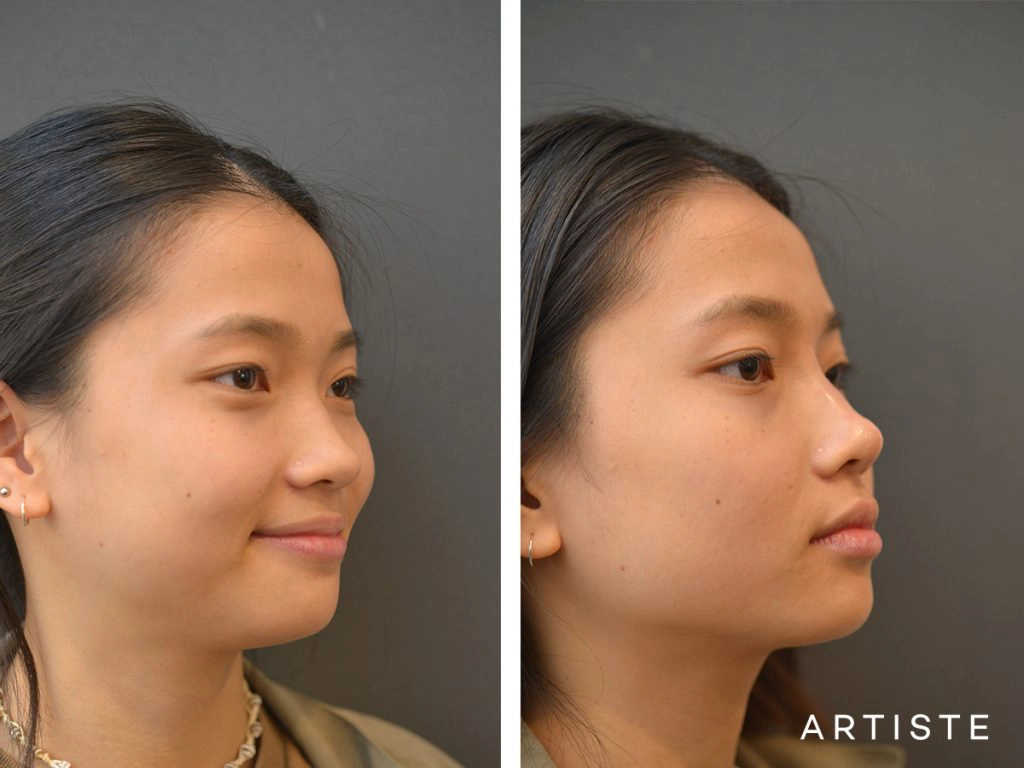 Enhancing the aesthetics of your nose is a decision that requires careful consideration. Two of the most popular options are the surgical rhinoplasty and liquid nose jobs. In this blog, Artiste Plastic Surgery will delve into a comprehensive comparison of these procedures, highlighting the key differences in each cosmetic treatment.
Procedure:
Surgical rhinoplasty is a cosmetic surgery performed by qualified plastic surgeons. The qualified surgeon makes incisions, usually inside the nose, sometimes externally if necessary. Structural changes are made to the bone and cartilage to reshape the nose. In some cases, grafts may be used to augment or support the nasal structure.
Liquid nose job is a non-surgical procedure involving the use of dermal fillers. A practitioner injects dermal fillers into specific areas of the nose to reshape and contour it. No incisions are required, making it a non-invasive procedure.
Potential Risks:
Surgical rhinoplasty comes with potential risks associated with any other surgery, including complications related to anaesthesia, risk of infection at the incision sites, external incisions may result in visible scars, and some rare issues with breathing may arise.
Liquid nose jobs have their set of potential risks, including allergic reactions to the ingredients used in dermal fillers, uneven distribution of fillers may lead to lumps or bumps. The results are not permanent and require periodic touch-ups.
Recovery:
Recovery after surgical rhinoplasty typically involves a longer and more extensive process. Patients can expect noticeable swelling and bruising that may persist for several weeks. There is usually a more substantial downtime, requiring patients to take time off work and limit physical activities during the initial recovery phase. The final results of surgical rhinoplasty may take up to a year to be fully visible, as the nose gradually settles into its new shape.
Recovery after a liquid nose job is generally quicker and less disruptive to one's daily life. While some swelling and bruising can occur, they tend to resolve within a few days, allowing patients to return to their regular activities promptly. The downtime is minimal, making it a convenient choice for those with busy schedules. However, it's important to note that the results of a liquid nose job are temporary.
Results:
Surgical rhinoplasty provides permanent results, which means that the changes made to the nose structure are long-lasting. It allows for extensive modifications, making it suitable for individuals seeking significant and permanent alterations to their nose's appearance. The final outcome is generally stable and results can be tailored according to the patient's preference or unique situation.
Liquid nose jobs offer temporary results. The effects achieved through the injection of dermal fillers are not permanent and can last anywhere from six months to two years, depending on the type of fillers used and individual factors. While this approach provides a degree of adjustability, as changes can be adapted or reversed as needed, it also means that patients must be prepared for periodic maintenance treatments to maintain their desired nose shape.
Choosing between Surgical Rhinoplasty and a Liquid Nose Job
Ultimately, your journey to achieving the nose you desire is a personal one. Your decision should align with your personal goals, lifestyle, and preferences. Always consult with a qualified medical professional to discuss your specific needs and ensure you are well-informed before proceeding with any cosmetic procedure.
If you're interested in undergoing a nose job in Sydney, reach out to Artiste Plastic Surgery. Our Specialist Plastic Surgeon, Dr Jack Zoumaras, will assess your unique situation and recommend a procedure that is suitable for you. Book a consultation today.
Disclaimer: At Artiste Plastic Surgery, our Plastic Surgeons led by Dr Jack Zoumaras have been trained to the highest possible degree. All surgery has risks and it is always advised to get a second opinion. Risks are very real and we cannot guarantee any result. Results are illustrated as a guide only. All risks are managed and any need for revision surgery or complications (1-5%) can be managed by our specialist plastic surgeons.
Any statements on how you will feel is based on Level V Evidence:
Level V: How you will feel after plastic surgery varies between individuals, depending on psychological and physical factors. Our internal research is based on how patients in our practice feel after surgery.
The blogs are not a substitute for a medical consultation and do not form as part of the doctor to patient relationship.