Surgical Tattoo Removal: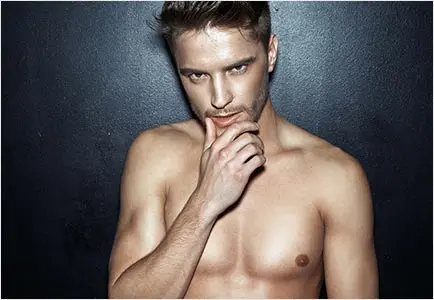 There is an increasing dissatisfaction amongst both females and males with there decorative tattoo's. These tattoo's have either been present for years and the individual has simply grown away from them or they have instant regret. I am seeing more and more individuals that want there tattoo's removed and simply don't have the patience for months of laser therapy and want the tattoo gone as it reminds them of a time in their life that they don't want to remember.
While a sleeve and large tattoo's still take time and commitment to be surgically removed most small and medium sized tattoo's are amenable to an instant removal with Plastic Surgery by Dr Jack Zoumaras at Artiste Plastic Surgery.
In this blog I will outline the many options available for surgical removal of a tattoo.
Simple Excision
A tattoo can be simply excised or cut out and the suroinding skin closed with two layers of sutures. The tattoo in this situation is treated like a skin cancer or skin mole and removed. This technique is limited to only small tattoos or medium size tattoos in areas that there is skin laxity.
Serial Excision
A serial excision is a series of simple excisions to remove the tattoo where there is not enough normal skin laxity to do in one session. It involves removing part of the tattoo and then relying on the skins ability to heal and develop new elastic fibres to enable another excision 6 weeks later. Often 2-3 serial excisions are needed to remove a medium sized tattoo.
Tissue Expansion
Tissue expansion is a sophisticated plastic surgery technique to recruit new skin near a large tattoo. This new skin can then be used to cover the area left by a large tattoo excision. This process takes at least 3 months involving two operations. The first stage involves implanting a empty silicone implant near the tattoo in untattoed skin. After one week the implant is injected with salt water over a period of 4 weeks to expand the normal skin much like a balloon. After 3 months the expander is removed and there is excess normal skin. The tattoo is then removed at this stage and the excess skin is used to re-surface the area that the tattoo excision has left behind.
Multiple tissue expander/implants and stages can be performed for large sleeve or tunk tattoo's.
Skin Grafting
For large tattoo's that you just want removed in one operation a skin graft can be used. Once the large tattoo is excised you are left with a large wound. This large wound can be covered with a skin graft from another area in the body. The skin graft heals after 7 days and you are left with some discoloration for a year. The area that the skin is taken from heals as a graze after 10 days.
Flaps
Flaps are a plastic surgery reconstructive technique where tissue is moved from one area of the body either attached to a blood supply or re-attached to a new blood supply to cover a wound. In the tattoo case a wound that is created after removing a large tattoo or small one on the face can be covered with a flap.
Dr Jack Zoumaras consults Tuesdays and Fridays at Darling Point. Call now for a professional advice and tune into #askDrJZ Facebook live at 6pm every Friday.
Disclaimer: At Artiste Plastic Surgery, our Plastic Surgeons led by Dr Jack Zoumaras have been trained to the highest possible degree. All surgery has risks and it is always advised to get a second opinion. Risks are very real and we cannot guarantee any result. Results are illustrated as a guide only. All risks are managed and any need for revision surgery or complications (1-5%) can be managed by our specialist plastic surgeons.
Any statements on how you will feel is based on Level V Evidence:
Level V:  How you will feel after plastic surgery varies between individuals, depending on psychological and physical factors. Our internal research is based on how patients in our practice feel after surgery.
The blogs are not a substitute for a medical consultation and do not form as part of the doctor to patient relationship.