Medical brand Allergan is recalling one variety of its breast implants two weeks after the Therapeutic Goods Administration proposed regulatory action banning and recalling the product because of cases that have linked it to a rare form of cancer. The disease, a type of non-Hodgkin's lymphoma is found in scar tissue and the fluid near breast implants.
Following the announcement, Allergan has made the following statements: "Effective immediately, healthcare providers should no longer implant new BIOCELL textured breast implants and tissue expanders and unused products should be returned to Allergan."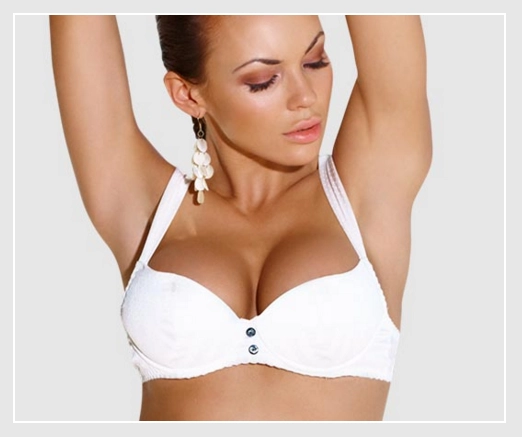 What Makes Allergan Textured Implants Risky?
Textured implants are a popular choice among breast reconstruction patients because their rough surface helps hold the product in place better after a mastectomy. According to the FDA, the risk of BIA-ALCL is much higher in textured surface implants compared to smooth surface implants. In fact, Allergan BIOCELL textured implants pose six tomes more risk of BIA-ALCL compared with other manufacturers.
Which Products are Being Recalled
The product recall not only affects Allergan but other brands that offer textured implants as well. The products include:
The products being recalled include Allergan Natrelle Saline-Filled Breast Implants
Allergan Natrelle Silicone-Filled Textured Breast Implants
Natrelle 410 Highly Cohesive Anatomically Shaped Silicone Filled Breast Implants and
Tissue expanders Natrelle 133 Plus Tissue and Natrelle 133 Tissue Expander with Suture Tabs.
You can view Allergan's full list of recalled products here.
Reported Cases
According to The Sydney Morning Herald news, at least five women in Australia and New Zealand have died of BIA ALCL and 107 women have been diagnosed with BIA ALCL. All of these cases involved textured implants. According to experts, the risk of BIA ALCL ranges between 1 in 1000 to 1 in 10,000 among women with highly textured implants.
There have been 23 deaths and roughly 700 cases of BIA-ALCL reported globally.
What Should I Do If I Have Had This Implant?
If detected immediately, in most instances, cancer can be managed in a straight-forward fashion. BIA-ALCL cases can often be cured by simply removing the implant and the capsule surrounding them. One common symptom to look for is the swelling caused by fluid build-up. These often cause lumps in the breast and armpit area.
ALCL often develops within three to 14 years following the surgery. It is not detectable on mammograms and is only diagnosed from samples of the fluid taken from the implant.
Make sure you visit your surgeon every five years for an overall check-up, regardless of whether you have textured implants or not. This ensures that any problems or issues with your surgery can be dealt with immediately.
If you are not experiencing any symptoms, then there is no need to panic. If you have concerns about your wellbeing, however, it's recommended to speak with your surgeon about the best course of action.
If you are considering breast reconstruction, talk to our excellent team at Artiste Plastic Surgery. It's always best to consult a trusted plastic surgeon first before going through with surgery as we can help you understand the procedure, the post-surgery treatment and what you can expect after the surgery. Don't let your breasts get in the way of your life. Schedule a consultation today.
Disclaimer: At Artiste Plastic Surgery, our Plastic Surgeons led by Dr Jack Zoumaras have been trained to the highest possible degree. All surgery has risks and it is always advised to get a second opinion. Risks are very real and we cannot guarantee any result. Results are illustrated as a guide only. All risks are managed and any need for revision surgery or complications (1-5%) can be managed by our specialist plastic surgeons.
Any statements on how you will feel is based on Level V Evidence:
Level V:  How you will feel after plastic surgery varies between individuals, depending on psychological and physical factors. Our internal research is based on how patients in our practice feel after surgery.
The blogs are not a substitute for a medical consultation and do not form as part of the doctor to patient relationship.