Whether it's puffy eyes, dark circles or the signs of ageing, we all have different eye concerns. Since the eyes are one of the most prominent features of the face, it's only natural to want to get rid of these issues. One way we try to combat these concerns is by using a variety of eye creams that promise quality results. However, do these creams and gels actually deliver? Artiste Plastic Surgery discusses more: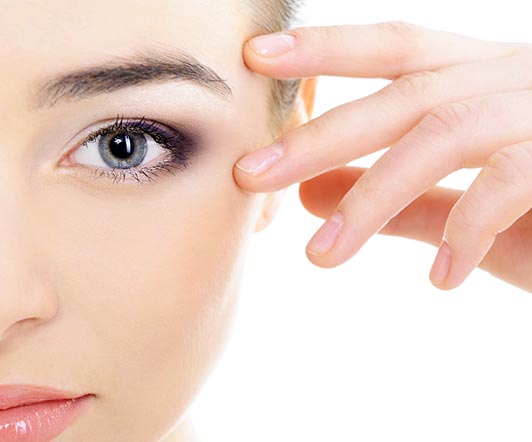 Why Eye Creams Don't Work
Like eyelid blepharoplasty, different eye creams promise different results, the majority of creams on the market have the same formulation and ingredients as facial moisturisers. In fact, there are no unique ingredients in eye creams that are especially made for the skin around the eyes. This is important, because the skin around the eyes is more fragile compared with the rest of the face, which means what works for your face may not necessarily have the same effect on your eyes.
Like facial moisturisers, eye creams are water based and often contain humectants that help draw water into the skin's surface and occlusives that limit water evaporation from the skin. Because the lack of hydration in the skin causes wrinkles, using creams in the area may improve its appearance temporarily but the problem would still persist. That said, most experts agree that certain ingredients in eye creams, rather than the eye cream itself works.
What Works for Your Eyes
Eye creams increase the water content of your skin and temporarily improve its appearance, but you can expect the same results with a similarly formulated facial moisturiser for a fraction of the cost. If you have the money to splurge on expensive eye creams, consider plastic surgery blepharoplasty instead.
Eyelid surgery can help correct under-eye bags, sagging upper eyelids, puffy eyes and wrinkles in the eye area. Pair the surgery with cosmetic injectables or dermal fillers to fill in sunken areas and remove dark circles under the eyes for a completely rejuvenated and refreshed look.
Artiste Plastic Surgery offers professional eyelid surgery in Sydney that can address your various eye concerns. If you plan on getting this surgery with other treatments, our skilled surgeon can help you create a treatment plan that will give you the optimum results. Schedule an appointment today.