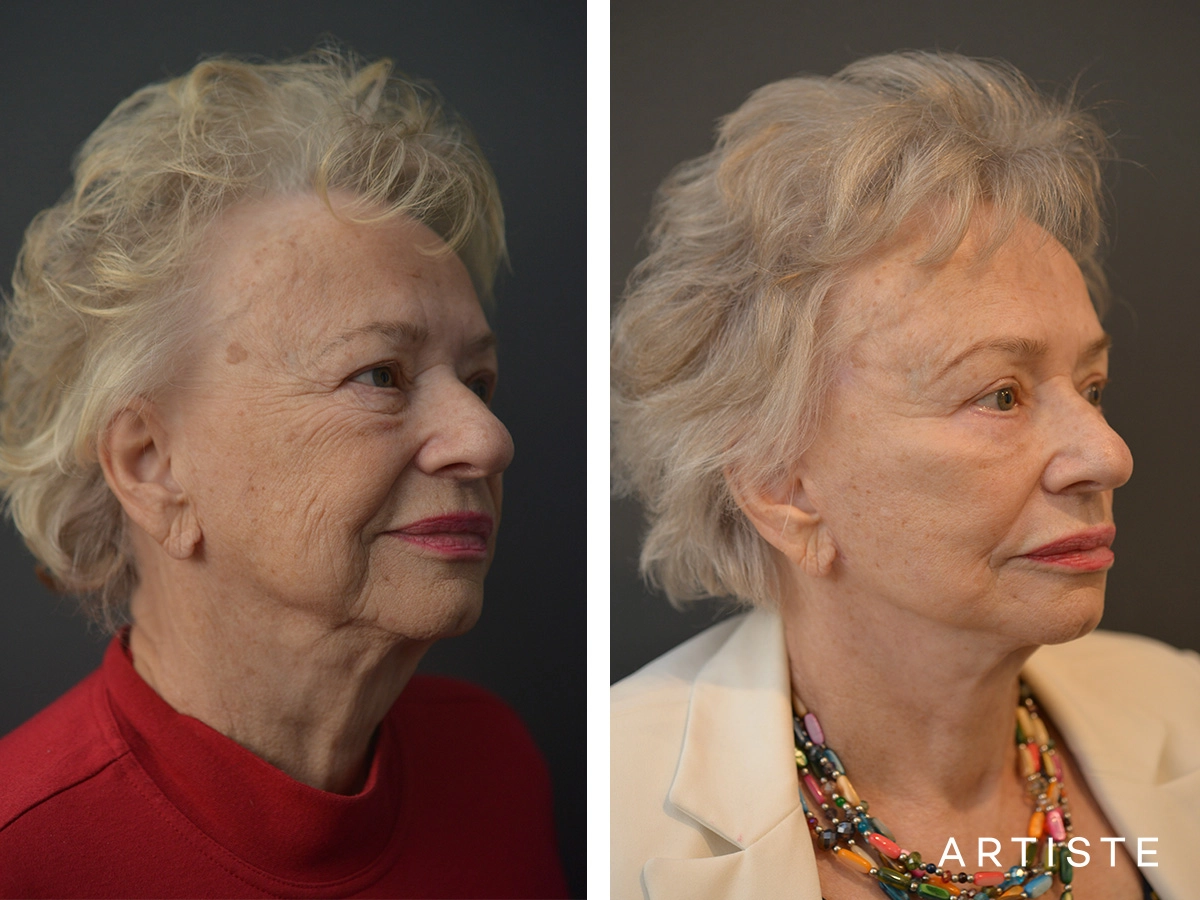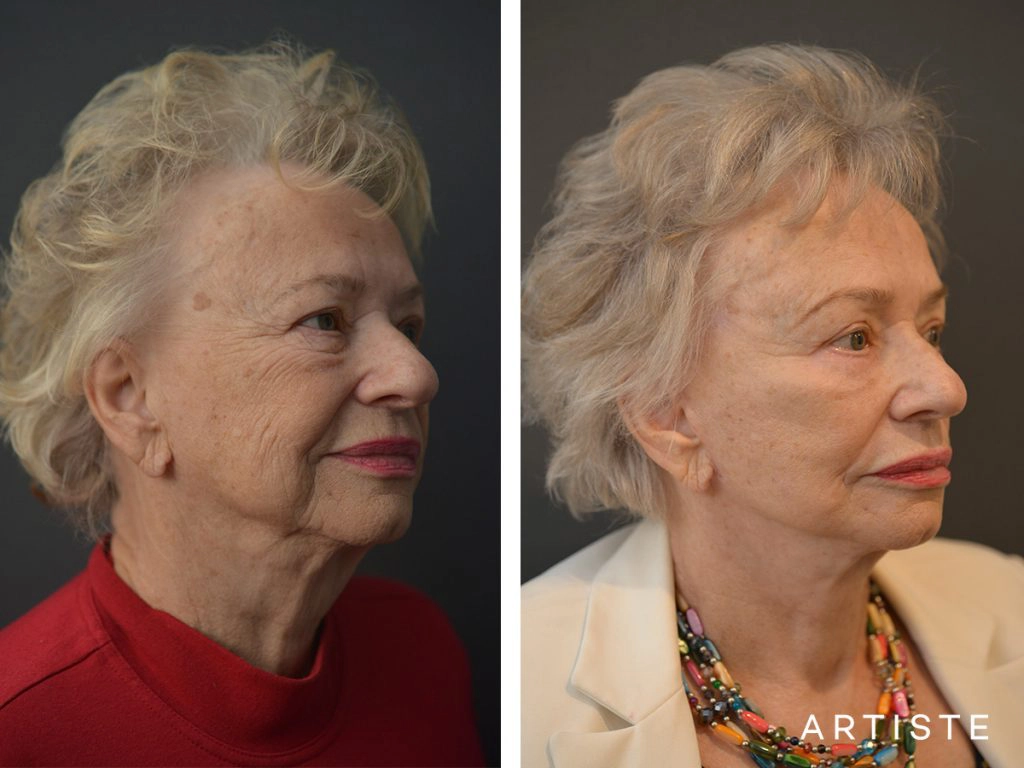 If you're considering a facelift procedure to enhance your appearance and reverse the signs of ageing, you're not alone. A facelift is a popular cosmetic surgery that helps many patients achieve a more youthful and refreshed appearance.
Before moving forward with the procedure, you may have several questions about it. In this blog, Artiste Plastic Surgery answers five of the most common questions about facelift surgery to help evaluate if you're ready for the procedure.
What is a facelift, and how does it work?
A facelift is a surgical procedure to tighten the skin and underlying facial and neck muscles. It involves making a carefully planned incision around the ear and in the hairline, lifting the skin, and removing excess fat and skin. The skin is then tightened and repositioned to create a more youthful appearance.

For more information, check out our blog "What is Facelift Surgery?".
Am I a good candidate for a facelift?
The best candidates for a facelift are people who are in good health, have realistic expectations for the results of the procedure, and are looking to enhance the appearance of the face and neck. A facelift is typically recommended for people over 40 with noticeable signs of aging, such as wrinkles, sagging skin, and a loss of volume in the face.
How long does it take to recover from a facelift?
The recovery time for a facelift varies for each individual, but it typically takes around three weeks to recover from the procedure. Patients may experience some swelling, bruising, and discomfort during this time, but these side effects should subside within a week or two. They are advised to avoid strenuous exercise for several more weeks.
Many of our patients take one month off for recovery before returning to work or their usual social activities. Some of our patients fly internationally and return to work after ten days.
How long does the result of a facelift last?
The results of a facelift can last up to 12 years, depending on factors such as age, skin type, lifestyle, and the type of facelift performed. While the procedure can provide a more youthful and refreshed appearance, it does not stop the natural ageing process. Over time, patients may need additional procedures to maintain their facelift results.
Is a facelift safe?
Facelift surgery is generally safe when performed by a qualified and experienced plastic surgeon. But, like any other surgical procedure, it involves potential risks and complications, such as infection, bleeding, scarring, anesthesia complications and more. Discussing these risks with your plastic surgeon and following pre and post-operative care instructions to minimise the risk of complications is essential.

To understand more about facelift surgery, you can book a consultation with us at Artiste Plastic Surgery. Our Specialist Plastic Surgeon, Dr Jack Zoumaras, will discuss the type of facelift technique suitable for you, the risks, recovery and other vital details about the procedure. You can also read Dr Jack Zoumaras's new book, "The Art of a Facelift".
Disclaimer: At Artiste Plastic Surgery, our Plastic Surgeons led by Dr Jack Zoumaras have been trained to the highest possible degree. All surgery has risks and it is always advised to get a second opinion. Risks are very real and we cannot guarantee any result. Results are illustrated as a guide only. All risks are managed and any need for revision surgery or complications (1-5%) can be managed by our specialist plastic surgeons.
Any statements on how you will feel is based on Level V Evidence:
Level V: How you will feel after plastic surgery varies between individuals, depending on psychological and physical factors. Our internal research is based on how patients in our practice feel after surgery.
The blogs are not a substitute for a medical consultation and do not form as part of the doctor to patient relationship.