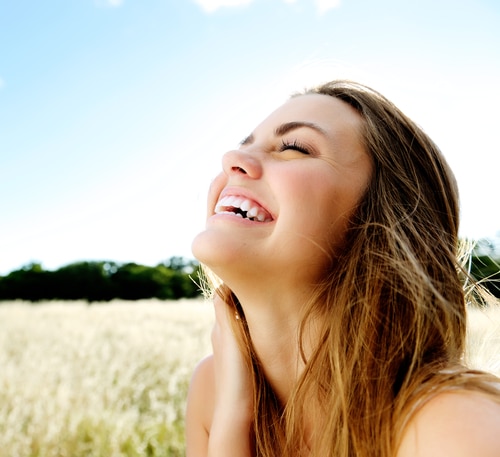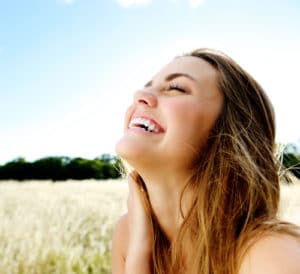 Many procedures that are fast to perform, non-invasive, and have a quick recovery time can produce surprisingly dramatic results. They are perfect for men and women who may be hesitant about surgery, have little time to spare, and/or want a significant improvement to their appearance before an upcoming event. With the holidays quickly approaching, one or more of these five small procedures can provide the noticeable difference and boost in confidence you desire — just in time.
1. Dermal Fillers
Dermal fillers are perhaps the fastest, easiest option to take years off of your appearance with only one treatment. In less than an hour, the injections are strategically placed to fill facial hollows and wrinkles. Patients will immediately see a difference as their crows feet, frown lines, and deep forehead creases disappear. Injections can also be used to augment the lips, chin, and cheeks at our practice.
2. Non-Surgical Brow Lift
Eyebrows that are drooping even the slightest bit can cause a tired, aged appearance. A non-surgical brow lift in its simplest form involves dermal fillers to lift the brow and eyelid area to a more youthful position. This small enhancement provides an alert appearance without the invasiveness and recovery time of surgery. Results can be seen immediately, and patients can resume their normal activities right after treatment.
3. Chin Implants
Chin implant surgery is a relatively simple procedure that involves a permanent implant. Although typically small in size, a chin implant can correct a receding chin or "double chin" while creating a more balanced profile. It also adds youthful definition to the jawline and can even improve the appearance of your smile. The procedure involves one small incision beneath the chin, which will heal completely in one to two weeks.
4. Gynaecomastia Surgery
Gynaecomastia surgery, although a somewhat simple procedure, requires general anesthesia and is a little more invasive than other procedures and treatments on this list, yet it is one of the most rewarding procedures. Men who have developed breast tissue or excess fat in their breasts can undergo liposuction or a combination of liposuction and skin removal depending on the extent of correction necessary. Recovery is fairly easy, with complete healing and results after one or two weeks. Our male patients are always deeply satisfied with their decision to choose this procedure because of the boost in confidence it brings.
5. Dermabrasion
Dermabrasion can provide not only wrinkle reduction but also visibly tighter, better quality facial skin. The procedure works by buffing away dead and damaged skin cells on the first few layers of skin to stimulate natural collagen production. Significant improvement can be seen especially in marionette lines around the mouth and vertical lines around the lips. The skin will "weep" for 36 hours and take about a week to heal depending on the extent of the treatment. Dermabrasion is often performed along with other surgical procedures, such as facelift surgery, to provide optimal results.
If you are interested in any of these small but highly rewarding procedures, please schedule your consultation with Dr Jack Zoumaras. Call (02) 9327 1700 or fill out our online contact form today.