Ageing can affect the entire face, but it's often more noticeable in the area around the eyes compared with the rest of the face. While everyone ages differently, common signs of ageing in the eye area include excess eyelid skin or droopy eyelids and brow descent. Both of these can make us look more serious or tired. In the long run, these can even affect your visual field.
Fortunately, these changes can be reversed with simple surgery. When it comes to the upper face, blepharoplasty or eyelid surgery and eyebrow lift surgery are the top choices.
Eyebrow Lift Surgery
Brow lift surgery addresses forehead wrinkles and sagging brows. Using an endoscopic approach, the forehead and brows are elevated, instantly rejuvenating their appearance. The ideal orientation for eyebrows is above the orbital bone or eye socket with its tail slightly elevated. Ageing, sun damage and other factors can weaken the skin's elasticity. Over time, this can lower the brow, giving it a flatter orientation that results in a tired and surly appearance. Brow lift surgery can also eliminate wrinkles on the upper face and correct upper eyelid hooding.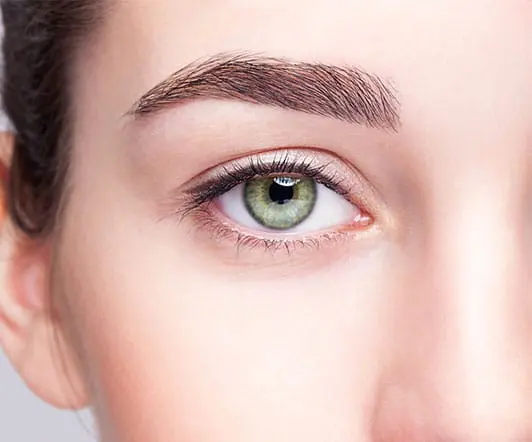 Common candidates for brow lift surgery are those with hooding of the eyelids extending beyond the corner of the eyes. Another possible candidate for a brow lift may have sagging brows as a result of the flattening of the arch and a drop in the forehead over time. One way to determine whether your eyebrows have changed is to look back at old photographs and compare its position. Individuals with severe forehead wrinkles can also undergo eyebrow lift surgery to get rid of them.
Blepharoplasty
Eyelid blepharoplasty, on the other hand, addresses the excess skin and fat in the eyelids. During the surgery, your surgeon would remove skin and fat around the eye area and adjust the muscle tissue to create a more youthful appearance. Blepharoplasty can also restore sightlines that have been obstructed by severe excess upper eyelid skin. While the procedure is separated into upper and lower surgery, most patients undergo both consecutively. Eyelid surgery can also reduce fine lines and puffiness in both the upper and lower eyelids.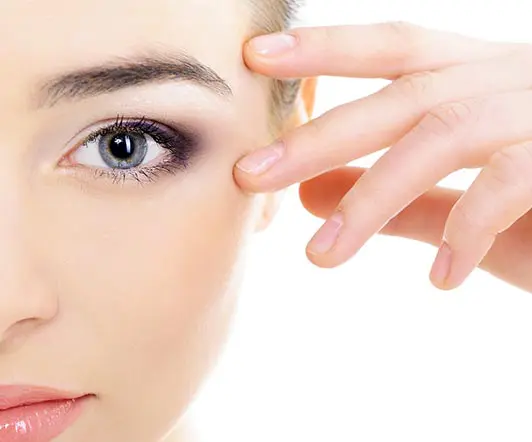 There are some people, however, that qualify for both eyelid and eyebrow lift surgery. Most often, a patient would undergo a brow lift with upper eyelid surgery. A perfect example of this situation is when the candidate has pronounced eyelid hooding because of excess skin on the upper lid and sagging brows. Candidates that qualify for both procedures often have tired-looking eyes and an angry appearance that's caused by drooping eyebrows.
Undergoing these procedures offer both practical and aesthetic benefits, however, it's important to not have the surgery if you are simply looking to change the appearance of your eyes. If you have sagging lids, a puffy eye area or notably sagging brows, consult our team at Artiste Plastic Surgery for the options. We offer both eyelid and brow lift surgery in Sydney and can recommend the ideal solution for your concerns. Schedule an appointment today.
Disclaimer: At Artiste Plastic Surgery, our Plastic Surgeons led by Dr Jack Zoumaras have been trained to the highest possible degree. All surgery has risks and it is always advised to get a second opinion. Risks are very real and we cannot guarantee any result. Results are illustrated as a guide only. All risks are managed and any need for revision surgery or complications (1-5%) can be managed by our specialist plastic surgeons.
Any statements on how you will feel is based on Level V Evidence:
Level V:  How you will feel after plastic surgery varies between individuals, depending on psychological and physical factors. Our internal research is based on how patients in our practice feel after surgery.
The blogs are not a substitute for a medical consultation and do not form as part of the doctor to patient relationship.