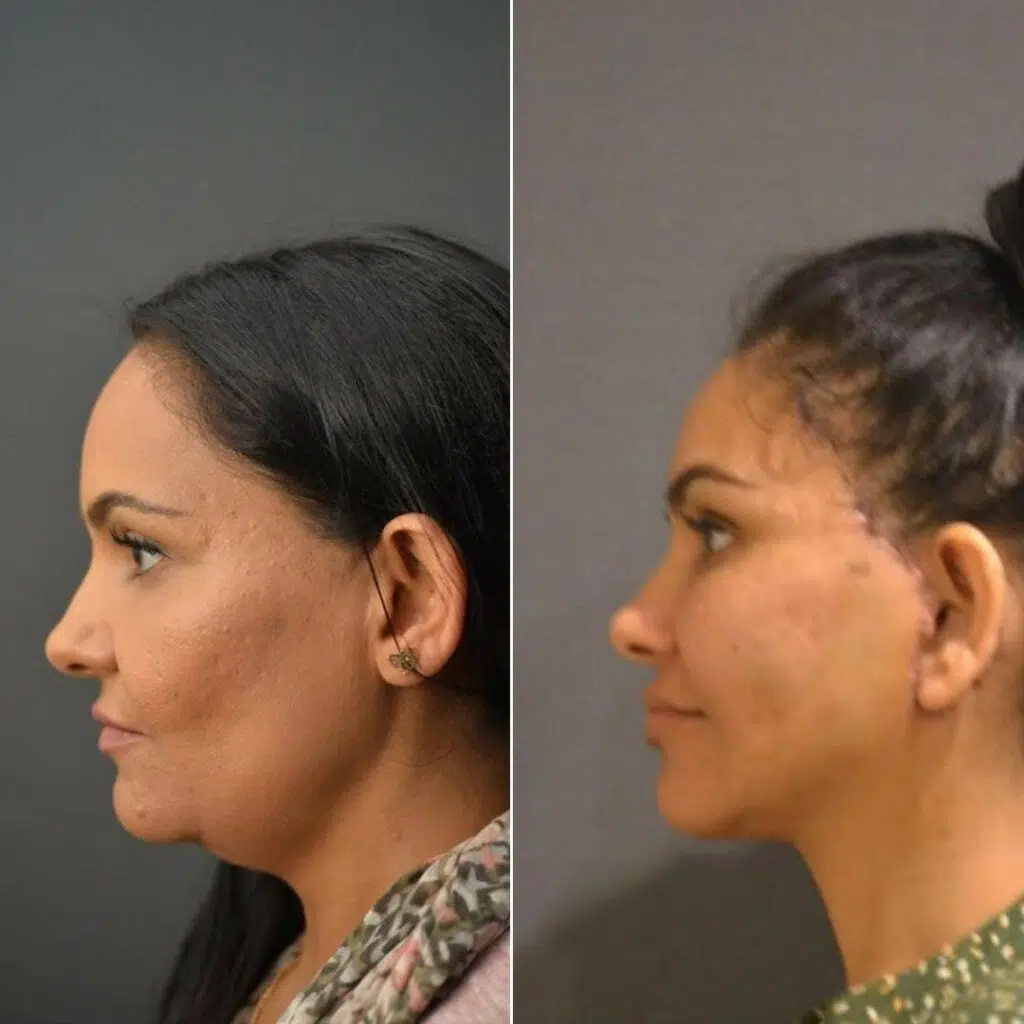 If you're considering getting a Ponytail Facelift in Sydney to address sagging skin or signs of ageing in the upper face and tighten your neckline, you might wonder how much it cost you. This article will give you a breakdown of the average cost of this popular cosmetic procedure.
Ponytail facelifts are a type of minimally-invasive facelift that can help to improve the appearance of your face. The procedure involves a carefully placed discreet incision in the hairline, allowing the surgeon to reach the deeper structures of the upper face and muscle tissue. The muscles are moved higher to highlight, and redefine the patient's cheekbone and brow line.
While the cost of a ponytail facelift will vary depending on factors such as the clinic you choose and the extent of treatment you need, the starting cost in Sydney is around $10,000.
What factors the cost of a Ponytail Facelift?
There are a few factors that contribute to the total cost of a ponytail facelift procedure:
The surgeon's fee will vary depending on their experience and reputation.
The cost of anesthesia and operating room time must be considered.
Post-operative care and follow-up visits will also add to the final bill.
Our Specialist Plastic Surgeon Dr Jack Zoumaras is a highly experienced and skilled surgeon in Facial Plastic Surgery who offers ponytail facelifts in Sydney. He has performed numerous facelifts, and he is frequently sought out by patients from around the world who want to experience his excellent results for themselves.
Each facelift procedure at Artiste Plastic Surgery is tailored to the patient's needs, so the cost may vary. On average, consultation fees vary from $100 to $500, the anesthetic fees vary from $500 to $650 per hour of surgery, and hospital fees range from $2,000 to $7,000 for 1-6 hours of the procedure.
During your consultation with Dr Jack Zoumaras, you can be assured that the procedure will be illustrated in detail, and you will be given a detailed instruction sheet on the expected post-operative course and potential complications.
Is Ponytail Facelift worth your money?
Many people are curious whether ponytail facelifts are worth the money. There is no one-size-fits-all answer to this question, as it depends on your individual needs and goals. However, if you are looking for a non-surgical way to achieve a more youthful appearance, ponytail facelifts may be worth considering. Be sure to consult with a qualified surgeon to ensure that you are getting the best treatment possible. Please get in touch with us at Artiste Plastic Surgery to estimate the procedure's cost accurately.
Disclaimer: At Artiste Plastic Surgery, our Plastic Surgeons led by Dr Jack Zoumaras have been trained to the highest possible degree. All surgery has risks and it is always advised to get a second opinion. Risks are very real and we cannot guarantee any result. Results are illustrated as a guide only. All risks are managed and any need for revision surgery or complications (1-5%) can be managed by our specialist plastic surgeons.
Any statements on how you will feel is based on Level V Evidence:
Level V: How you will feel after plastic surgery varies between individuals, depending on psychological and physical factors. Our internal research is based on how patients in our practice feel after surgery.
The blogs are not a substitute for a medical consultation and do not form as part of the doctor to patient relationship.