Wrinkles and sagging skin can look unsightly to some, but these happen to everyone as an inevitable part of the ageing process. However, that doesn't mean you have to live with them in your skin. A cosmetic surgeon can present you with a variety of treatments that can help to permanently reverse the signs of ageing. Artiste Plastic Surgery's dermal fillers are one of our most popular treatments when it comes to skin rejuvenation in Sydney. Knowing what to expect, and following a proper after-care routine, can help you get the best results.
What to Expect Before and After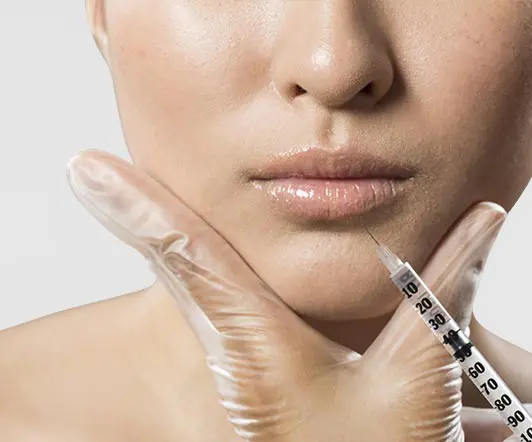 Before – Before the surgery, your surgeon would schedule a consultation with you to assess your condition and determine your goals for the surgery. As a general rule, you should avoid taking any anti-inflammatory painkillers that can thin the blood, increasing the risk of swelling, bruising and bleeding after the surgery. During your consultation, be sure to bring up any medication you are currently taking so we can advise you on possible contradictions.
After – When getting cheek fillers in Sydney, your surgeon will apply a local anaesthetic cream to keep pain during the procedure at a minimum. While patients usually don't feel any pain after the surgery, some may experience a little soreness and or mild bruising near the injection areas. This is not much cause for concern, however, as you can reduce any swelling and redness with an ice pack.
Post-Surgery Care
Regardless of how well your operation turned out to be, your results won't be what you expect if you don't follow a proper after-care routine. Here are some of the things you can do to ensure that you heal well after the surgery:
Apply a cool compress to the injection area for at least 10 minutes on the day of the treatment.
Avoid heat-inducing activities including spas, saunas and strenuous exercise for 24 hours.
Avoid applying pressure on the area for at least 48 hours post surgery. If possible, always sleep on
your back and avoid face down massages.
Use a topical treatment to soothe irritated skin three times a day for the next 7 days following the surgery
Do not massage the area unless instructed to do so
A top-up treatment may be necessary within 3 weeks of your initial treatment to help you achieve the optimal results. While you may be able to see results immediately, the end result will only be evident after the filler has integrated into your skin. You may see some asymmetries but this is nothing to worry about as they will settle once your skin has healed.
Dermal fillers can do wonders for your appearance, especially when combating the signs of ageing. If you've decided to undergo the treatment and are wondering about the variety in dermal fillers before and after results, you can visit Artiste Plastic Surgery's site to see photos of our clients' success stories! You can also schedule a consultation with our team to learn more about the procedure.
Disclaimer: At Artiste Plastic Surgery, our Plastic Surgeons led by Dr Jack Zoumaras have been trained to the highest possible degree. All surgery has risks and it is always advised to get a second opinion. Risks are very real and we cannot guarantee any result. Results are illustrated as a guide only. All risks are managed and any need for revision surgery or complications (1-5%) can be managed by our specialist plastic surgeons.
Any statements on how you will feel is based on Level V Evidence:
Level V:  How you will feel after plastic surgery varies between individuals, depending on psychological and physical factors. Our internal research is based on how patients in our practice feel after surgery.
The blogs are not a substitute for a medical consultation and do not form as part of the doctor to patient relationship.