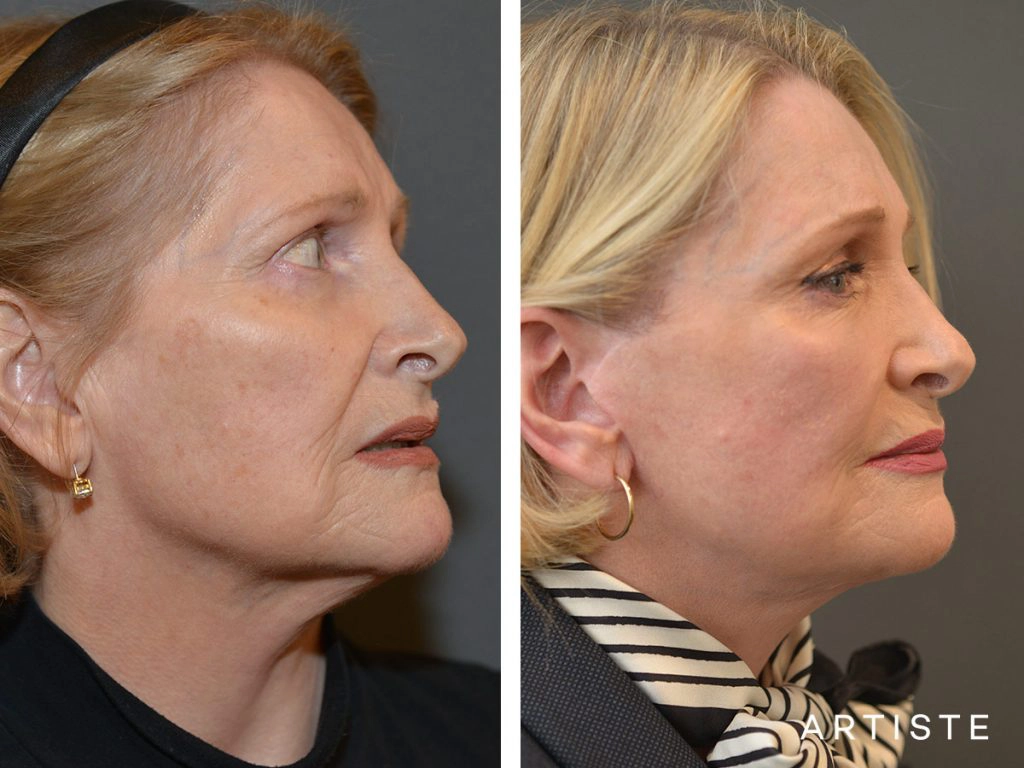 Some people want to keep their youthful appearance as they get older. If you are considering cosmetic surgery, such as a facelift, to deal with wrinkles and sagging skin, a deep plane facelift may have the best results compared to other types of facelifts.
In this article, let's explore deep plane facelifts: the benefits, who can benefit from them, the procedure itself, whether it could be for you, and what else you need to consider before going through it.
What is Deep Plane Facelift?
A deep plane facelift is a type of facelift that is designed to address the deeper layers of the facial tissue. This procedure can help improve the appearance of wrinkles and sagging skin on the face. The deep plane facelift is often used in conjunction with other facial rejuvenation procedures, such as a brow lift or eyelid surgery.
How does a Deep Plane Facelift differ in comparison with other Facelifts?
There are several types of facelift procedures, and each has its own set of advantages and disadvantages. Deep plane facelifts are often praised for their natural-looking results, as they target the deep layers of the facial tissues. This makes them ideal for patients who want to achieve a more youthful appearance without looking "done."
A frequently discussed topic with facial rejuvenation is which procedure between Deep Plane Facelift and SMAS considered the best technique.
Deep plane facelifts involve incisions made below the hairline, extending in front of the ear and around behind the earlobe. The deeper layers of the face are then lifted and tightened, providing a more significant rejuvenation than a traditional SMAS facelift. However, this also means deep plane facelifts are more invasive and have a longer recovery time.
SMAS facelifts, on the other hand, only address the superficial muscles of the face. These incisions are made in similar locations as a deep plane facelift, but they don't go as deep. This makes them less invasive, and recovery times are shorter, although results may not be as dramatic.
What are the Benefits of a Deep Plane Facelift?
Deep plane facelifts offer several key benefits when compared to other facelift procedures. These benefits include:
More comprehensive results. A deep plane facelift can address all areas of the face, including the mid-face, eyebrows, and neck. This makes it an ideal option for patients who want to address multiple concerns in one surgery.
Natural-looking results. Because deep-plane facelifts target both the skin and the deeper layers of facial tissue, they create results that look very natural. This is in contrast to other types of facelifts, which can sometimes leave patients with a "Windblown" or "Pulled Back" appearance.
Reduced risk of complications. Deep plane facelifts are associated with a reduced risk of complications when compared to other types of facelifts. This is because they are less invasive and target specific areas of the face.
Longer-lasting results. Deep plane facelifts often provide longer-lasting results than other types of facelifts. This is because the changes made to the deeper layers of the face are more durable than those made to the superficial layers.
The Surgeon's Choice
The best way to determine which type of facelift is right for you is to consult with a board-certified plastic surgeon who can assess your individual needs and goals.
A facelift is a surgical procedure that can be tricky regardless of the technique used. Your plastic surgeon's skill, experience, and training are most important. The debate over technique choice isn't as big a deal as it seems; qualified and board-certified professionals like Dr Jack Zoumaras know what is best for your needs and will customise your surgical experience to get the desired results.
With years of experience and is noted as "Australia's up-and-coming go-to Facelift Plastic Surgeon" by esteemed colleagues, Dr Zoumaras has become well known for his beautiful, natural-looking results with his patients time and time again.
If you want to know more about the facelift procedure, check out Dr Jack's newly published book "The Art of Facelift, or schedule a consultation through our website.
Disclaimer: At Artiste Plastic Surgery, our Plastic Surgeons led by Dr Jack Zoumaras have been trained to the highest possible degree. All surgery has risks and it is always advised to get a second opinion. Risks are very real and we cannot guarantee any result. Results are illustrated as a guide only. All risks are managed and any need for revision surgery or complications (1-5%) can be managed by our specialist plastic surgeons.
Any statements on how you will feel is based on Level V Evidence:
Level V: How you will feel after plastic surgery varies between individuals, depending on psychological and physical factors. Our internal research is based on how patients in our practice feel after surgery.
The blogs are not a substitute for a medical consultation and do not form as part of the doctor to patient relationship.