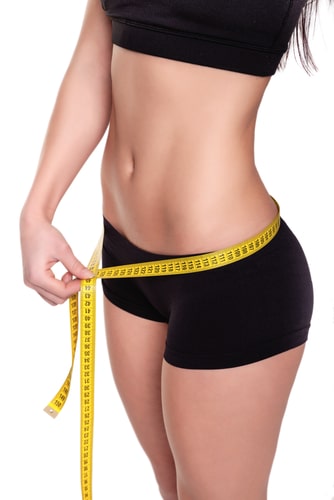 Undergoing major weight loss can be the most transformative event in your life. You probably feel lighter, more motivated, and like the better version of yourself. You put in the hard work, and now you get to reap the rewards. However, when you look at yourself in the mirror or attempt to slip into new, form-fitting clothing, you may find that your confidence is still missing. The scale says you've made it, but your body tells a very different tale. The excess skin that has accumulated around your abdomen and thighs is less than attractive. You may feel as if you are still carrying around a second skin and the memory of the larger, less happy person you once were. Fortunately, there is no reason for you to be burdened with this unwanted skin.
Tummy tuck surgery is often performed for patients who have undergone massive weight loss and are looking to shed those final pounds in the form of unnecessary skin and fat. Tummy tuck surgery can help restore a flatter, more toned abdomen and can also erase the presence of unsightly stretch marks on the lower abdomen caused by immense weight gain.
How Can a Tummy Tuck Help Me?  
The primary goal of tummy tuck surgery is to remove excess skin that has accumulated around the abdomen after weight loss. The incision is created horizontally along the bikini line, through which Dr Zoumaras excises the lower abdominal skin and fat. This reduces unnecessary weight and helps achieve a slimmer abdominal contour.
Tighten Stretched Abdominal Muscles
A key component of tummy tuck surgery is the tightening of abdominal muscles that may have become stretched and loose from prolonged weight gain. This is an extremely common issue for women who have lost weight after pregnancy, but it can occur in any weight-loss patient. To correct weakened abdominal muscles, the underlying rectus muscle is pulled and stitched together. By tightening the muscles, Dr Zoumaras can restore a natural abdominal appearance as well as a firm and toned contour.
Remove Stretch Marks From the Lower Abdomen
When excess skin is eliminated from the lower abdomen, the stretch marks on that skin are eliminated as well. Erasing the appearance of stretch marks restores a smooth and youthful abdominal appearance.
Remove Loose Skin From the Thighs
For qualifying patients, Dr Zoumaras performs high lateral tension abdominoplasty to provide a lift to the thigh area along with the tummy tuck. This technique was developed specifically for patients who have undergone massive weight loss. By placing tension laterally on the abdominal flap, a flatter tummy and smoother thighs can be achieved. During your initial consultation, Dr Zoumaras will evaluate you to determine whether you are a good candidate for this technique.
Dr Zoumaras is a member of the Australian Society of Plastic Surgeons (ASPS) and the Australian Society of Aesthetic Plastic Surgeons (ASAPS). He has been practicing plastic surgery for over 14 years and has received training from the most noted minds in the field in Adelaide, Sydney, New York, and Paris. He believes that plastic surgery is the art of enhancing beauty. Results and patient comfort are his top priorities.
If you are tired of carrying around the weight of your past in the form of unwanted skin and fat, schedule your consultation with Dr Jack Zoumaras today. Contact our office by calling 02 9327 1700, or fill out our online contact form here for more information.