Getting rid of excess fat on your neck, gut and back of the arms is easier said than done. These problem areas require specific exercises and diets just to see some improvement. If you wish to see instant results without going through all the trouble, there are some plastic surgery procedures that you can undergo. While liposuction has been the top choice for years, fat dissolving injections have rapidly gained popularity in recent years. The important point being fat dissolving injections are only used for small areas.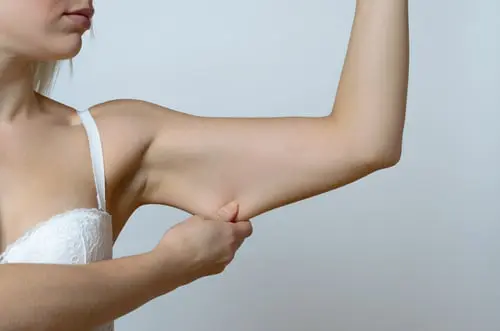 Artiste Plastic Surgery discusses these two today to help you determine which procedure you need:
Recovery Period
Since liposuction is an invasive surgery, the procedure and its recovery period can take some time. Usually, you would need to plan a day off from work for the procedure alone and then a few days following that for the recovery.
Injections, on the other hand, are typically quick, allowing you to resume with your day after the treatment. While these may require several treatment sessions, you'd be able to resume activities after the surgery. Redness, swelling and bruising can be expected around the injection area but these are mild and often improve quickly. Fat dissolving injections only work for small areas such as under the chin
Results
Liposuction and injections both yield great, noticeable results. Patients can start seeing improvements often within a week or two of their liposuction procedure, with optimal results visible over the course of a year. On the other hand, the complete fat dissolving injections before and after results can be observed after 12 weeks after the treatment.
Nature of the Procedure
Aside from having very little to no downtime, fat dissolving injections are also preferred because they leave no marks or scars. Since it is a non-invasive procedure, you won't have to worry about any scarring. Bandages are not always required and within a few days, it will be as if nothing had happened.
Some surgery like neck liposuction will rarely yield noticeable scars, as surgeons place incisions along your skin's natural folds. However, you would still need to follow specific aftercare instructions to ensure proper healing and minimal scarring.
Artiste Plastic Surgery can provide you with the proper treatments to help solve your problems. Schedule a consultation with our professional team today.
Disclaimer: At Artiste Plastic Surgery, our Plastic Surgeons led by Dr Jack Zoumaras have been trained to the highest possible degree. All surgery has risks and it is always advised to get a second opinion. Risks are very real and we cannot guarantee any result. Results are illustrated as a guide only. All risks are managed and any need for revision surgery or complications (1-5%) can be managed by our specialist plastic surgeons.
Any statements on how you will feel is based on Level V Evidence:
Level V:  How you will feel after plastic surgery varies between individuals, depending on psychological and physical factors. Our internal research is based on how patients in our practice feel after surgery.
The blogs are not a substitute for a medical consultation and do not form as part of the doctor to patient relationship.