When talking about breast surgeries, the majority would probably familiar with breast augmentation, or surgery that increases the size of the breast. However, women with large breasts know that sometimes, bigger isn't better. Most, if not all of them, suffer from physical and emotional stresses on a daily basis. Overly large, heavy breasts can cause extreme discomfort, and without the proper treatment, can even restrict a woman's active life.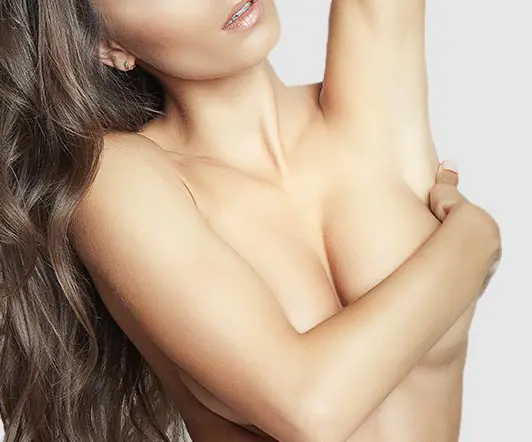 Undergoing cosmetic surgery breast reduction offers women an effective and lasting solution. If you have breasts that are bigger than normal, here's how you can benefit from this surgery:
Relief From Several Issues
Big breasted women often experience pain in the neck area and the back, as their breasts put added stress on the spine, causing the shoulders to roll forward. In cases where the breasts are much larger than the body's frame, the pain can keep women from enjoying normal activities like shopping or going out.
Full breasts also tend to trap heat and sweat more profusely, causing rashes and chafing under the breast crease. Marks can appear at the top of the shoulders because of the wide straps of the bra required to support larger breasts.
Aside from physical problems, women also expressed having poor confidence and low-self esteem. Many big breasted women report experiencing discomfort in public places, as they can attract unwanted attention. To avoid these situations, they would have to narrow down the already limited types of clothing they can wear. Having abnormally large breasts means finding a suitable bra and well-fitting clothes is incredibly difficult.
Ability to Participate in Physical Activities
Large breasts significantly limit the number of physical activities you can do. Exercising, doing chores around the house or playing with your children can be uncomfortable to do because of the extra weight. Heavy breasts can also push down on your chest, causing shortness of breath. This will make it hard for you to go about your daily tasks, much less participate in strenuous physical activities.
Lessen Migraines
Migraines headaches are much more debilitating than normal ones, and when you have really big breasts, these happen more often. This weight of your breasts adds excessive pressure to the thoracic outlet, the space where nerves, ribs and shoulder blades come together. The compressed nerve pathways can also cause numbness in your breasts, hands or arms.
If you often suffer from these problems, a breast reduction surgery in Sydney can help you. After the surgery, your migraines and back and shoulder pain will lessen considerably. You also won't have to shop for clothes that are several sizes too big or bras that do nothing to support your breasts.
If you are considering breast reduction, reach out to Artiste Plastic Surgery. It's always best to consult a trusted plastic surgeon first before going through with surgery as we can help you understand the procedure, the post-surgery treatment and what you can expect after the surgery. Don't let your breasts get in the way of your life. Schedule a consultation today.
Disclaimer: At Artiste Plastic Surgery, our Plastic Surgeons led by Dr Jack Zoumaras have been trained to the highest possible degree. All surgery has risks and it is always advised to get a second opinion. Risks are very real and we cannot guarantee any result. Results are illustrated as a guide only. All risks are managed and any need for revision surgery or complications (1-5%) can be managed by our specialist plastic surgeons.
Any statements on how you will feel is based on Level V Evidence:
Level V:  How you will feel after plastic surgery varies between individuals, depending on psychological and physical factors. Our internal research is based on how patients in our practice feel after surgery.
The blogs are not a substitute for a medical consultation and do not form as part of the doctor to patient relationship.