Patients considering rhinoplasty cosmetic surgery may wonder about the long-term results, especially if they've had the procedure at a younger age. No definite age would be considered the best age for nose job surgery. However, patients above 18 years old are good candidates since their bodies are fully developed.
In this article, Artiste Plastic Surgery shares the factors that may affect changes in rhinoplasty results and how to ensure positive ageing results over time.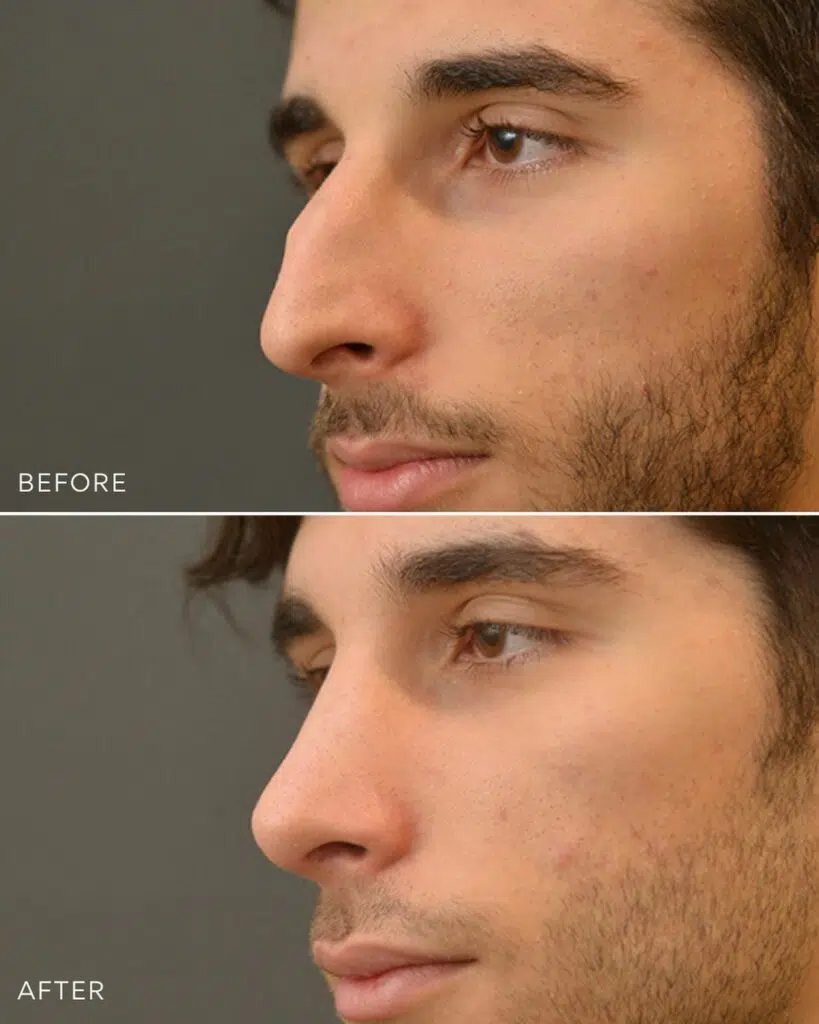 How can Rhinoplasty results change years later?
Nose job surgery is considered to produce long-lasting or permanent results. However, certain factors can influence changes in your nose over the years:
Natural ageing process – like other facial features, the nose is prone to ageing resulting in the nose eventually drooping, stretching or changing shape.
Genetics – the shape and characteristics of your nose are based on your genes. Changes in your nose may vary depending on your genes and the thickness of the skin on your nose.
Injury or trauma to the nose – when you experience trauma or injury to the face, and the impact is severe, the nasal bones can be displaced any might need for revision rhinoplasty.
Surgical techniques – techniques used by your surgeon have an important impact in getting longer-lasting results. If the surgeon did not use advanced rhinoplasty techniques, patients might expect some changes over time.
How to ensure you have positive Nose Job results over time?
To ensure longer-lasting results, patients must make good lifestyle choices and avoid activities that can have a negative impact on their skin, such as smoking or too much exposure to the sun.
Patients should also choose a highly skilled and experienced surgeon. Your surgeon must have extensive experience using advanced surgical techniques that can mitigate the risks of experiencing negative effects as you age.
At Artiste Plastic Surgery, our Specialist Plastic Surgeon Dr Jack Zoumaras performs a nose job surgery in Sydney using advanced surgical techniques. He has a deep and thorough knowledge of the anatomy of ageing, allowing his patients to achieve desired results they can enjoy for many years. Schedule your consultation today for more information.
Disclaimer: At Artiste Plastic Surgery, our Plastic Surgeons led by Dr Jack Zoumaras have been trained to the highest possible degree. All surgery has risks and it is always advised to get a second opinion. Risks are very real and we cannot guarantee any result. Results are illustrated as a guide only. All risks are managed and any need for revision surgery or complications (1-5%) can be managed by our specialist plastic surgeons.
Any statements on how you will feel is based on Level V Evidence:
Level V: How you will feel after plastic surgery varies between individuals, depending on psychological and physical factors. Our internal research is based on how patients in our practice feel after surgery.
The blogs are not a substitute for a medical consultation and do not form as part of the doctor to patient relationship.