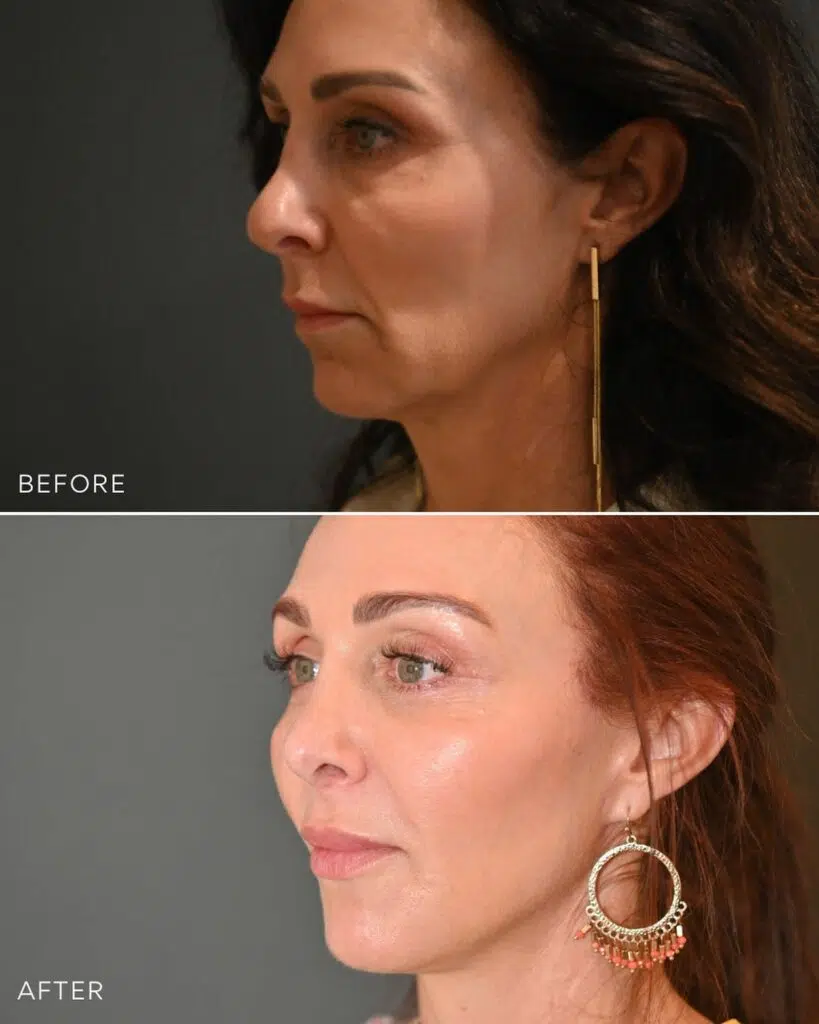 If you're considering getting a facelift surgery, it's important to have realistic expectations about what the procedure can and cannot do.
Like any cosmetic surgery, a facelift is not a procedure that stops the natural ageing process. However, when performed by a skilled and experienced plastic surgeon, a facelift can produce great results that help you look and feel your best.
In this article, Artiste Plastic Surgery shares some tips for achieving your desired facelift results:
1. Choose a board-certified plastic surgeon
It's crucial to choose a highly qualified surgeon with experience performing facelifts. Look for a plastic surgeon member of the Australian Society of Plastic Surgeons (ASPS).
Currently, Artiste Plastic Surgery's Specialist Plastic Surgeon, Dr Jack Zoumaras, is the Chairman of the Australian Society of Plastic Surgeons, NSW Chapter and a peer reviewed Vogue Face Surgeon.
2. Discuss your goals with your surgeon
Make sure to have a thorough discussion with your surgeon about your goals and expectations for the procedure. Be open and honest about what you hope to achieve. Your surgeon will be able to give you a good idea of what to expect from the procedure based on your specific needs and goals.
3. Follow pre-and post-operative instructions
Your surgeon will provide detailed instructions on preparing for the procedure and what to expect during the recovery. It's essential to follow these instructions carefully to ensure the best possible results.
4. Take care of your skin
Using sun protection, avoiding smoking and excessive alcohol consumption, and maintaining a healthy diet and skincare routine can help you achieve a smooth recovery and good facelift results.
5. Be patient with the final results
It can take several weeks or months for the final results of a facelift to be apparent. Give yourself time to heal and see the full extent of your results.

Overall, achieving your desired facelift results requires physical, emotional and mental preparedness. To learn more about this procedure, you can read Dr Jack Zoumaras's new book, "The Art of a Facelift". The book is not a substitute for a medical consult and does not form part of the doctor to patient relationship. You can also book a consultation with us at Artiste Plastic Surgery for natural-looking, long-lasting facelift results.
Disclaimer: At Artiste Plastic Surgery, our Plastic Surgeons led by Dr Jack Zoumaras have been trained to the highest possible degree. All surgery has risks and it is always advised to get a second opinion. Risks are very real and we cannot guarantee any result. Results are illustrated as a guide only. All risks are managed and any need for revision surgery or complications (1-5%) can be managed by our specialist plastic surgeons.
Any statements on how you will feel is based on Level V Evidence:
Level V: How you will feel after plastic surgery varies between individuals, depending on psychological and physical factors. Our internal research is based on how patients in our practice feel after surgery.
The blogs are not a substitute for a medical consultation and do not form as part of the doctor to patient relationship.