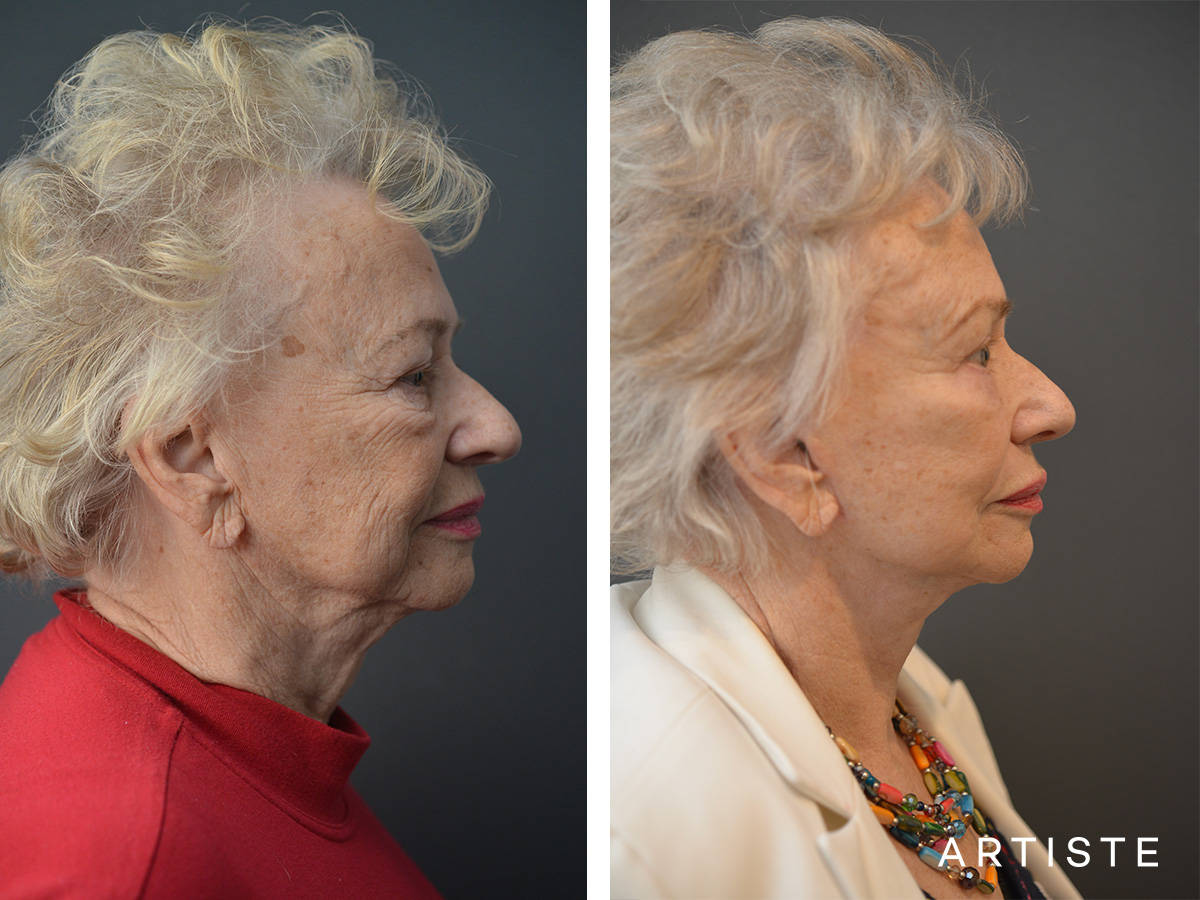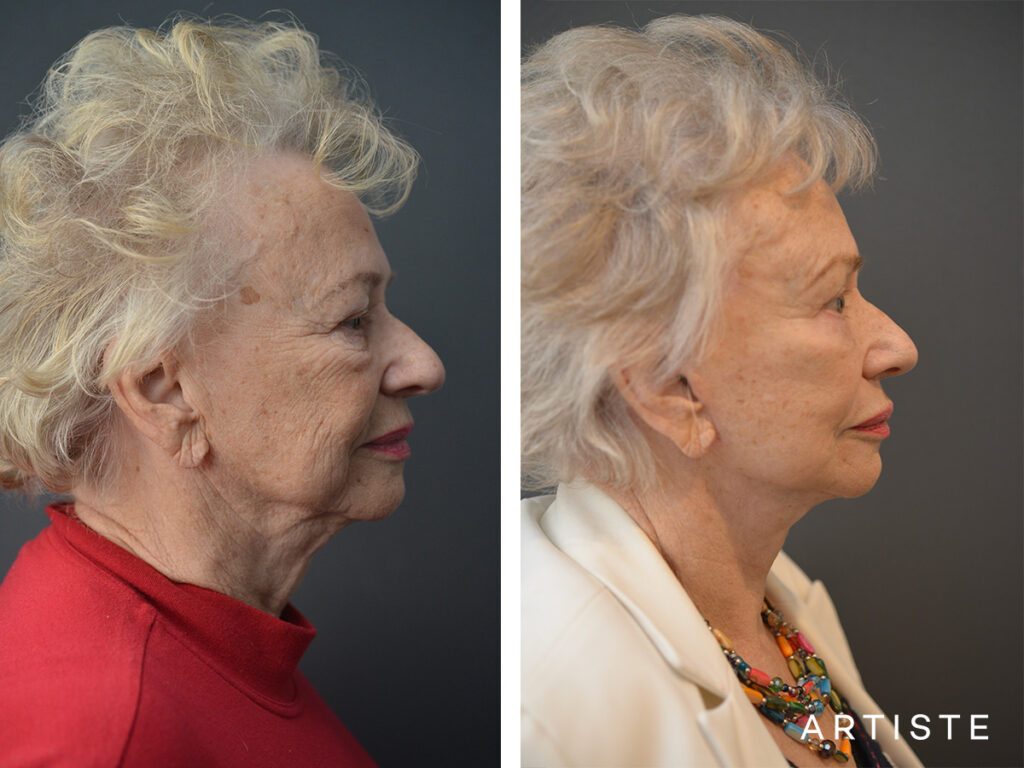 Age and sun exposure are the main reasons for skin sagging. They cause the skin to lose its elasticity and begin to sag, especially in the neck area. This sagging is commonly referred to as a 'turkey neck'. 
Protecting the skin from the sun and keeping the face and neck moisturised can help. However, the most effective way to get rid of turkey neck is through neck lift surgery. Artiste Plastic Surgery discusses the ways to getting rid of wrinkles, sagging skin on the neck area:
A Neck Lift Surgery
In some cases, a client seeks a plastic surgery neck lift to address skin sagging and fat deposits in the neck region.
A neck lift is performed by making an incision behind the ear along the posterior hairline combining with a small incision under the chin. The chin incision allows access to trim glands, tighten the muscle and remove fat.
At Artiste Plastic Surgery, patients have sought a neck lift to restore the elegant transition from face to neck. This procedure results in a sharp neckline with better contour and will give our clients confidence from every angle.
Neck Lift Surgery as Part of Face Lift Surgery
Technically a neck lift is a plastic surgery procedure that can be performed alone but is often part of a facelift procedure.
Adding a facelift to a neck lift is a complementary procedure that will transform your entire look. It involves an incision in front of the ear and along the hairline in the temple. However, it does not need to be done at the same time. This option is a personal choice based on the outcome the clients want.
At Artiste Plastic Surgery, you have the option to combine a neck lift with facelift surgery. Our clients were delighted with the results of having a sharper contoured neckline, and a lifted face gives the ultimate rejuvenated look.
If you're considering neck lift surgery in Sydney, reach out to Artiste Plastic Surgery. Our Specialist Plastic Surgeon, Dr Jack Zoumaras, has a unique technical understanding of the anatomy of ageing and years of international training and experience to ensure that your neck lift gives the best possible results. Make an appointment with us today.