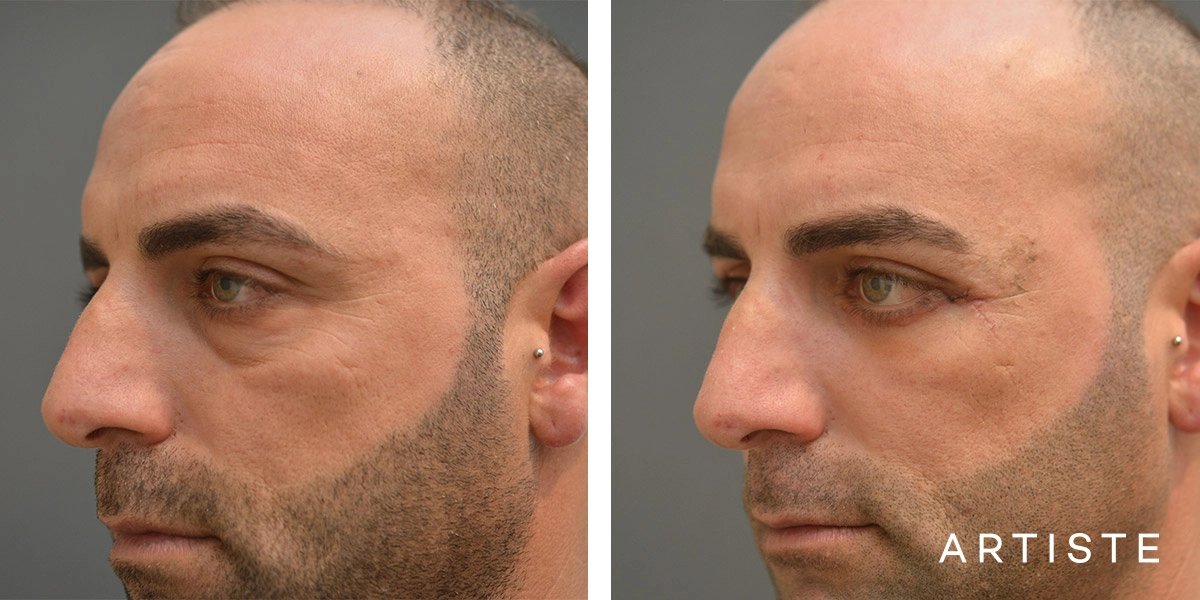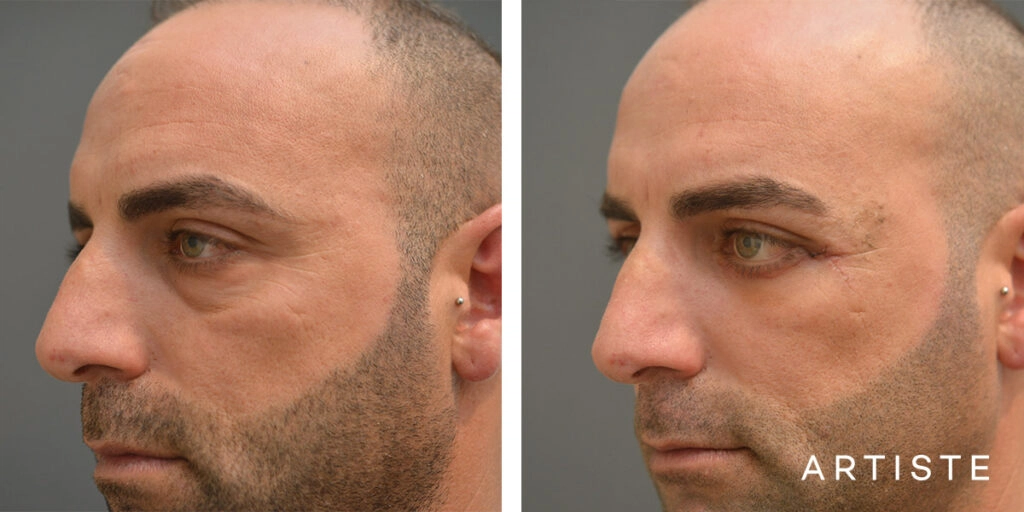 Tired-looking eyes can make someone appear older than their usual age. It can be described as puffiness or sagging eyelids, wrinkles, under eye bags or dark circles around the eyes. Both older and younger people experience these concerns.
In this article, Artiste Plastic Surgery shares the common reasons that make our eyes look tired and how eyelid surgery can help.
Causes of tired-looking eyes:
1. Skin Ageing
This is the common reason why the eyes look a bit tired. As we age, the skin around the eye loses elasticity, partly because of the million blinks per year and sun exposure. After the age of 30, we experience changes to the eyelid and cheek junction, loose skin and loss in muscle.
Our eyelid region becomes smaller, and we begin to get wrinkles, sagging eyelids or fat bags. Collagen production slows down, resulting in dark circles around the eye.
2. Unhealthy lifestyle
When you're not getting enough sleep or stressed out about something, the eyes make it more obvious. You develop dark circles around the eyes and have fatty bags. Smoking can also make your skin age faster. The eyes look darker and appear exhausted.
3. Lack of fluid
The eyes can puff and swell because you're dehydrated. It may be because of salty foods you eat or a result of crying. Keep yourself hydrated throughout the day by drinking glasses of water.
How to relieve tired-looking eyes?
If the puffiness and sagging of your eyelids keep you from doing your task or your skincare routine is not enough to refresh your look, maybe it's time to ask your doctor and consider a blepharoplasty procedure.
Eyelid surgery can help you achieve tighter and more lifted eyelid tissues, giving you a more naturally youthful look at the eyelid and cheek junction. By removing the excess skin, the procedure smoothens the eyelid area and gets rid of wrinkles. It can also make your lower eyelids softer and fuller for a less tired look.
Blepharoplasty is an excellent creating a subtle refresh to the face. It can be done to the upper eyelid and lower eyelid to remove drooping skin and excess fats. The Upper Eyelid Blepharoplasty is one of the quickest procedures with a fast recovery time. It can be performed under local anaesthetic in the office or with day surgery. 
If you're interested in undergoing eyelid surgery in Sydney, reach out to Artiste Plastic Surgery. Our Specialist Plastic Surgeon and Peer-reviewed Face Surgeon, Dr Jack Zoumaras, has unique eyelid surgery techniques to improve the appearance of the skin in the eye area. Schedule an appointment today.
Disclaimer: At Artiste Plastic Surgery, our Plastic Surgeons led by Dr Jack Zoumaras have been trained to the highest possible degree. All surgery has risks and it is always advised to get a second opinion. Risks are very real and we cannot guarantee any result. Results are illustrated as a guide only. All risks are managed and any need for revision surgery or complications (1-5%) can be managed by our specialist plastic surgeons.
Any statements on how you will feel is based on Level V Evidence:
Level V: How you will feel after plastic surgery varies between individuals, depending on psychological and physical factors. Our internal research is based on how patients in our practice feel after surgery.
The blogs are not a substitute for a medical consultation and do not form as part of the doctor to patient relationship.