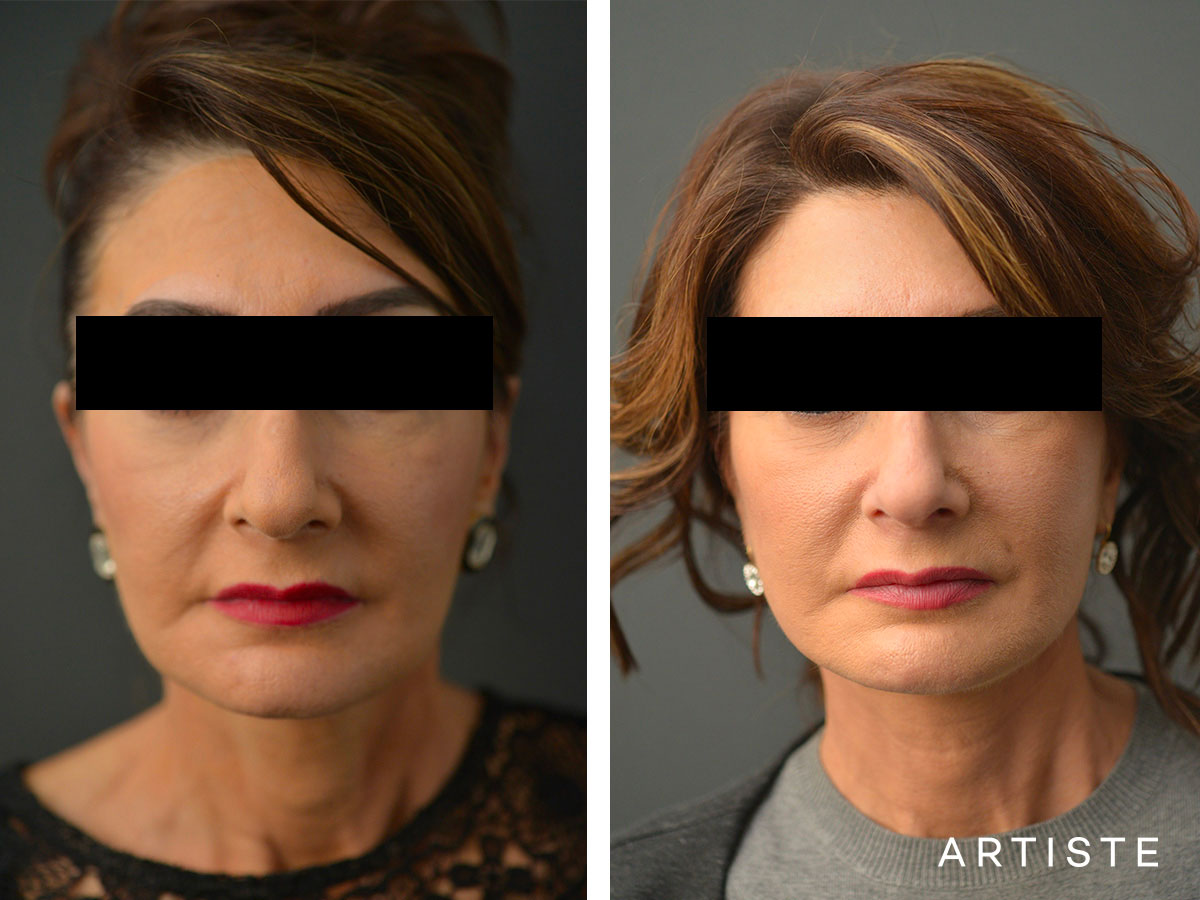 Neck lift procedures enhance your neck's appearance. Plastic surgeons will remove excess skin and repair neck muscles to give you a smoother jawline. It sounds all good, but patients need to be extremely prepared before and after a neck lift procedure to have the best results.
Before you fully decide to have a neck lift, we at Artiste Plastic Surgery have laid out some tips for you to prepare for a neck lift and the following recovery period.
Before Your Neck Lift
These are the following necessary steps your surgeon will tell you to do before having a neck lift treatment.
Get a medical evaluation or consultation before finalising your decision to have a neck lift surgery.

Either take new or stop your current medications as it might affect the procedure or the results. Some medications your surgeon will advise you to stop taking are aspirin and anti-inflammatory drugs.

Stop smoking for the meantime.

If you plan to lose weight, it is recommended that you do it before your surgery and maintain your routine after your recovery period.

Call up a friend or relative in advance – around three days before your procedure. That companion of yours can assist you after the procedure by driving you home, help you keep track of your medicines and give you the moral support that you need during your recovery period.

You can also ask your surgeon if you need to abstain or fast before getting a surgery, especially if you'll be given general anaesthesia. 
After Your Neck Lift
Remember that the first week after your neck lift are some of the most uncomfortable days post procedure. So have someone close come over regularly or stay with you for that duration to help you do some household chores and other daily activities.

Avoid bending, lifting heavy objects, driving long distances and strain yourself during your recovery period

As long as you stick to your schedule, visit your surgeon so they can take out your stitches after a week. At this point, you can gradually go back to your daily routine but be sure to take it easy most of your recovery period.

 Be sure to stock up on medical supplies such as bandages, pain killers and wraps.

Always keep your surgeon's contact details on your phone to call or message them in case you feel any of the following concerns:

You've developed a fever

Swelling or redness worsens

General pain lingers even if you've taken medicine

Blood along your incision

Follow your doctor's instructions to the T. 
It is important that you take care of yourself when you decide to have a neck lift in order to have long lasting effects. Follow our tips and you'll have great results. But when in doubt, be sure to call Dr Jack at Artiste Plastic Surgery.
Are you ready to feel youthful and rejuvenated? Come over to Artiste Plastic Surgery, one the most trusted names in neck lift procedures in Sydney. Contact us on our website for enquiries or book a consultation.