Blepharoplasty or eyelid correction surgery is a popular procedure that improves the appearance of drooping eyelids by lifting and tightening the sagging skin around the eye area. Both the upper and lower eyelids can undergo blepharoplasty and the procedure is similar to that of a facelift but with the targeted skin very localised. While this is often considered as a cosmetic treatment for its ability to give a naturally youthful look, eyelid blepharoplasty provides several medical benefits as well.
Benefits of Undergoing Blepharoplasty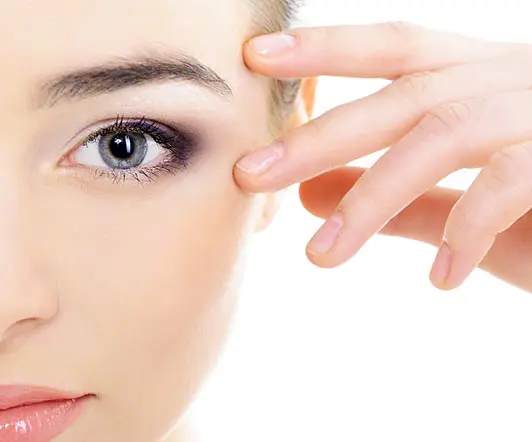 Having excess skin on your eyelids adds weight and stress to your eyes, leading to tension and migraine headaches. While researches about the impact of sagging eyelids on migraines are still developing, recent studies have shown that more than half of the patients that had blepharoplasty reported that their migraine headaches lessened significantly after the procedure.
Aging can cause the muscles in our upper eyelid to become weak over time. However, the change is gradual, so most patients don't even notice it happening until its latter stages. There are telltale signs of weak eyelids that you can observe early on, one of these is forehead wrinkles. Weak lids are unable to lift excess skin and fat, causing a droopy eyelid. Blepharoplasty tightens the muscle and ligament in the eye, lifting the upper lid and improving vision. With the upper lid treated, the contact of skin and eyeball decreases, which can help lessen eye irritation.
Do You Need Blepharoplasty?
Plastic surgery blepharoplasty is often performed for cosmetic and medical reasons. Patients wishing to undergo blepharoplasty for cosmetic purposes are those that want to rejuvenate their eye region, reduce the bulging caused by excess fat in the eyelid and remove extra folds of skin on the upper lid. If you wish to open up your eyes and refresh your appearance, you may consult your surgeon about eyelid surgery.
While for others blepharoplasty is a choice, the surgery is highly recommended for some, particularly individuals with folds of skin on the upper eyelid that interfere with their vision. While this problem isn't an issue all the time, at the end of the day, when your eyes are tired, and you're starting to feel sleepy, your eyelids can droop low enough on your eyelashes and cause irritation. This condition, called dermatochalasis, is often described as though someone has drawn curtains across your visual field. Another condition that calls for eyelid blepharoplasty is eyelid ptosis that's characterised by a dropped eyelid margin, interfering with an individual's vision. Eyelid ptosis can occur on its own or in combination with dermatochalasis.
If you fall under the second category, it's best to talk to your primary care physician to help create the right treatment plan for you. While blepharoplasty can provide you with a way to lessen headaches and eye irritations, it may not be the best solution for your condition. If you're planning to undergo eyelid surgery in Sydney, reach out to Artiste Plastic Surgery for optimal results. We can accurately assess your condition and recommend the ideal treatments. Schedule an appointment today.
Disclaimer: At Artiste Plastic Surgery, our Plastic Surgeons led by Dr Jack Zoumaras have been trained to the highest possible degree. All surgery has risks and it is always advised to get a second opinion. Risks are very real and we cannot guarantee any result. Results are illustrated as a guide only. All risks are managed and any need for revision surgery or complications (1-5%) can be managed by our specialist plastic surgeons.
Any statements on how you will feel is based on Level V Evidence:
Level V:  How you will feel after plastic surgery varies between individuals, depending on psychological and physical factors. Our internal research is based on how patients in our practice feel after surgery.
The blogs are not a substitute for a medical consultation and do not form as part of the doctor to patient relationship.