Dr Jack Zoumaras is a Plastic Surgeon, Writer, Blogger, current Secretary of the NSW Chapter of the Australian Society of Plastic Surgeons and Founder of Artiste Plastic Surgery.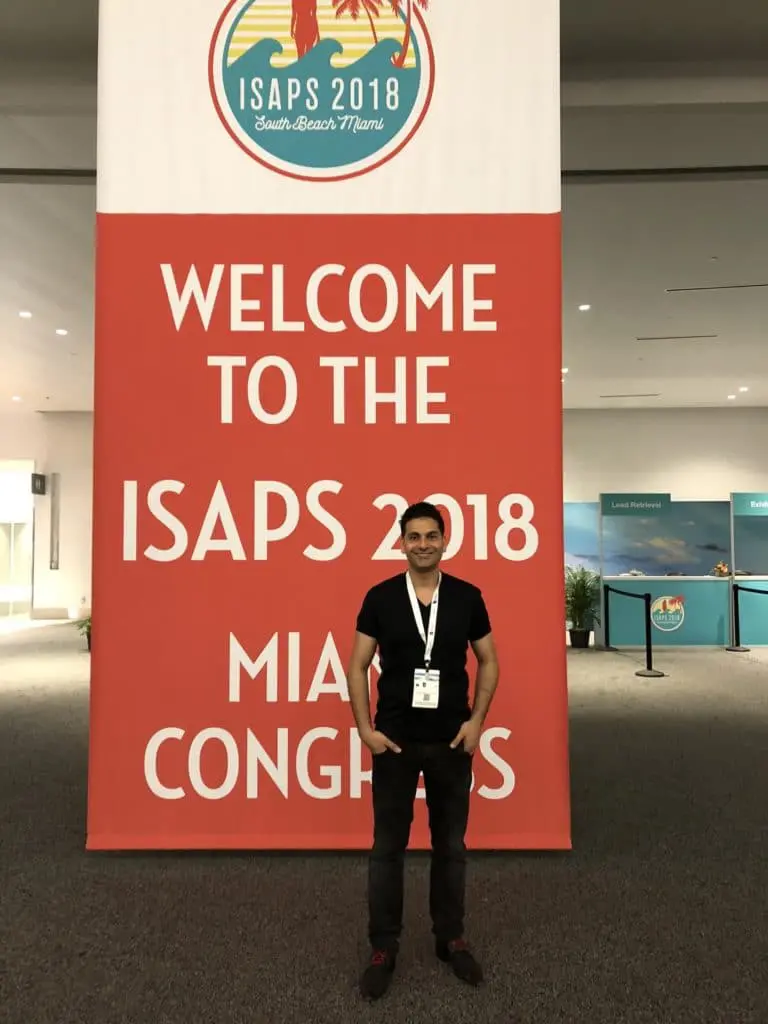 The Sun, Halloween and Plastic surgery all combined in Miami South Beach for the International Aesthetic Plastic Surgeons (ISAPS). The ISAPS conference occurs every two years in the home country of the president. The next president is Austrian and the 2020 conference will be in Vienna. ISAPS is made up of over 100 Societies and associations of aesthetic plastic surgeons all around the world. This years Congress was themed 'The Greatest Aesthetic Education on the Planet'. The conference consisted of two main rooms one on face the other breast and body and as a Facelift Plastic Surgeon I attended the face sessions predominantly. There were masterclasses at 0700 as well as lunch time and evening education events. The social events included a Halloween party and a Beach party that did get rained on….Because the conference was catering for the worlds plastic surgeons the level of depth was variable and each continent was represented in each discussion which offered a truly world class perspective and flavour.
All I can say is that Artiste plastic surgery is world class in our offering and customer service.
The following is a summary of key take home messages.
Face:
International experts continue to agree that when lifting the face the best and lasting rejuvenation consists of lifting the SMAS (muscle layer) of the face as it allows re-positioning of the facial ligaments and a powerful natural re-fresh. In the older patient or those with signs of neck ageing combination with a neck lift is best.
What Artiste does: As you are well aware Artiste Plastic Surgery offers the Ultimate Facelift (High SMAS Lift) and Signature Facelift (Smasectomy) to rejuvenate the face. Discover Now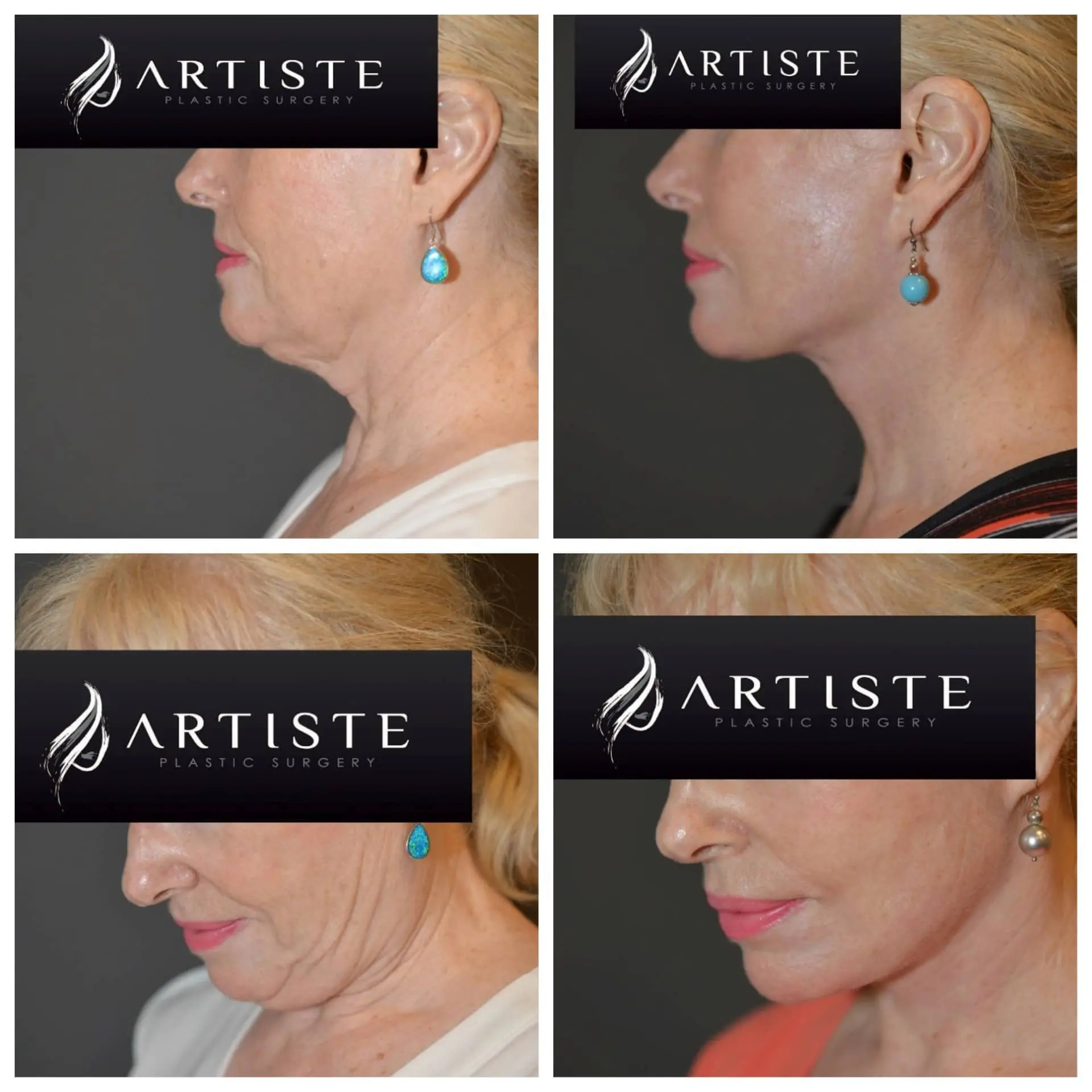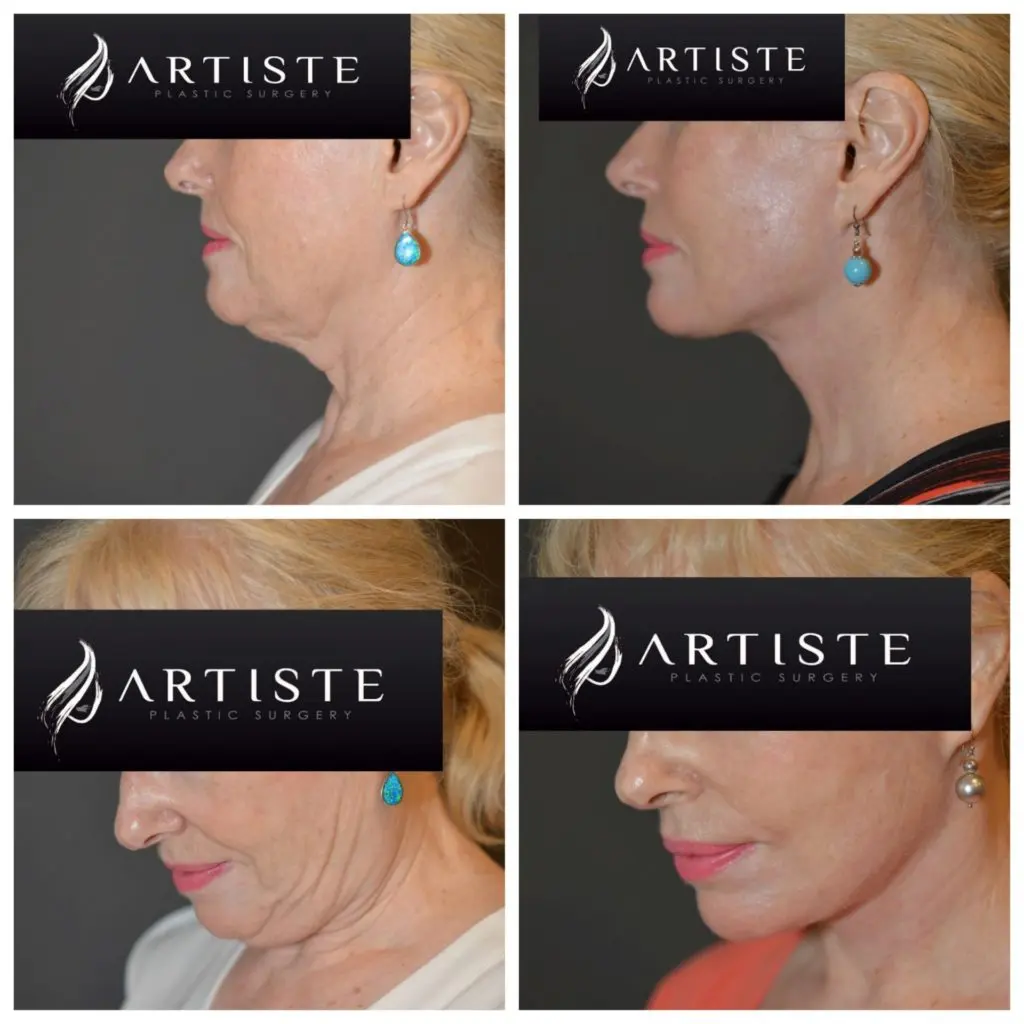 International experts also agree that fat grafting to re-inflate lost fat around the eyes, nose, cheek and brow adds a powerful dimension to any Facelift.
What Artiste does: We offer and perform Fat Grafting with every Facelift we do.
Controversies:
There was a lot of presenters from around the world talking about minimal downtime ultra mini lifts (2-3cm skin dissection), external suturing of the face (net procedure) to physcially lift the face by sewing a seem on the skin (akin to a seam on a football). There was a technique called "Pony Tail Lift" which lifted the face through a hariline incision and special deep instruments that hug the bone and lift the muscle like threads. The first two techniques-minimal dissection and sewing a seem on the face simply did not yield any great results from the authors before and after images. The reasons are they do not address the real ageing changes which are ligamentour laxity, fat changes and skin laxity. They were presented as quick procedures with minimal downtime because they did not achieve much.
The Pony Tail lift is an interesting concept that utilises endoscopic equipment to lift the mid face through an incision in the hairline. This technqiue is suitable for those with not a lot of skin laxity who have heavy midfaces. The lift occurs via sutures (similar to threads). I am unsure of the long term affect of the lift as the author did not show long term results and as mentioned it does not address kin laxity and other signs of ageing. Watch this space for more developments.
What Artiste does: We offer a Short Scar Facelift for treatment of jowls and skin tightening that is superior to "Mickey Mouse threads and other techniques" that rejuvenate the face.
Nose:
Rhinoplasty was discussed by world experts with increasing attention to use rib grafts where necessary and specially designed instruments to aid the restoration and contouring of nasal bones. The specialised equipment is Piezotome. Piezotome consists of tiny burrs (2-3mm) and cutting blades to fine tune cutting and shaping of the nasal bone. Traditionally the nasal bones are broken externally and re-shaped with osteotomes. The Piezotome enables more controlled and precise bone adjustment with less trauma and therefore bruising.
The use of rib grafts enables crooked noses and those that have been operated on before to have a stable structure and importantly a straight nose. This can only be achieved with reconstructing the structural elements of the nose with rib cartilage. World leaders in Rhinoplasty all agree that the Septum is the key to a straight and stable nose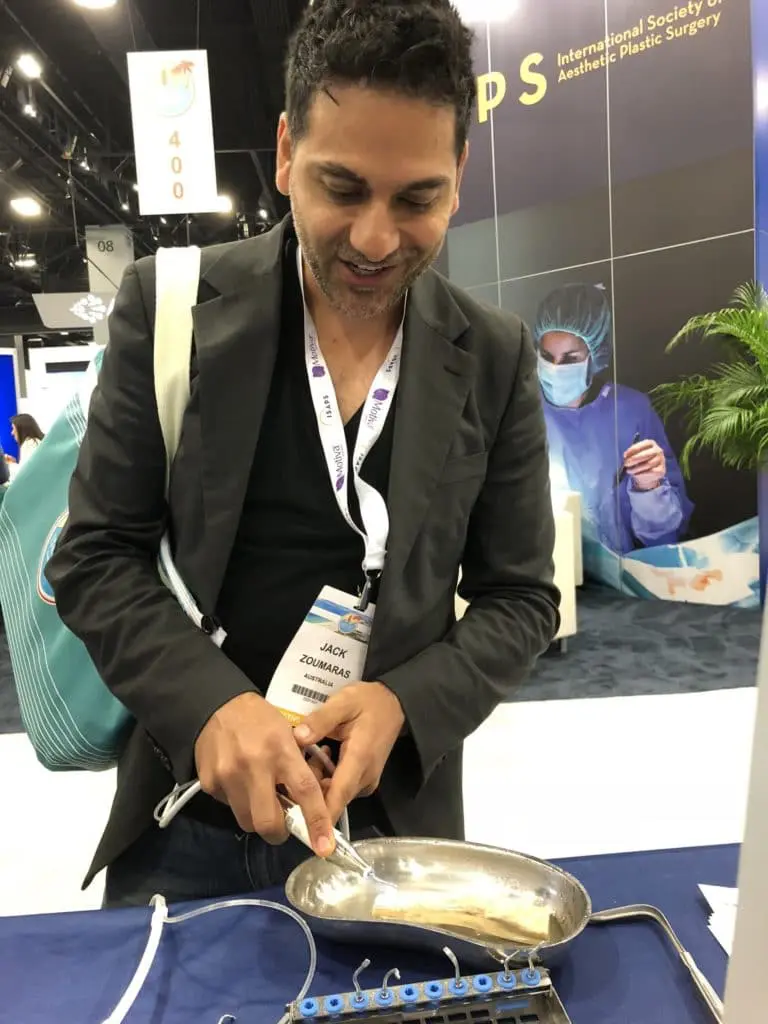 Using the Piezotome
What Artiste does: For all revision Rhinoplasty procedures and those that have had significant trauma we always use and consider rib grafts. As for the Piezotome instruments I will start to introduce the instruments where possible. Discover Rhinoplasty
Social:
The conference allowed international networking with Plastic Surgeons from Brazil to Canada to NZ to Spain and to Korea and all over the world. This was done in the hallways, exhibit halls and the streets of South Beach. The Halloween and Beach party were the official social events of the conference that allowed exchange of ideas in a less formal setting and enjoyment of the surroundings and a bit of fun.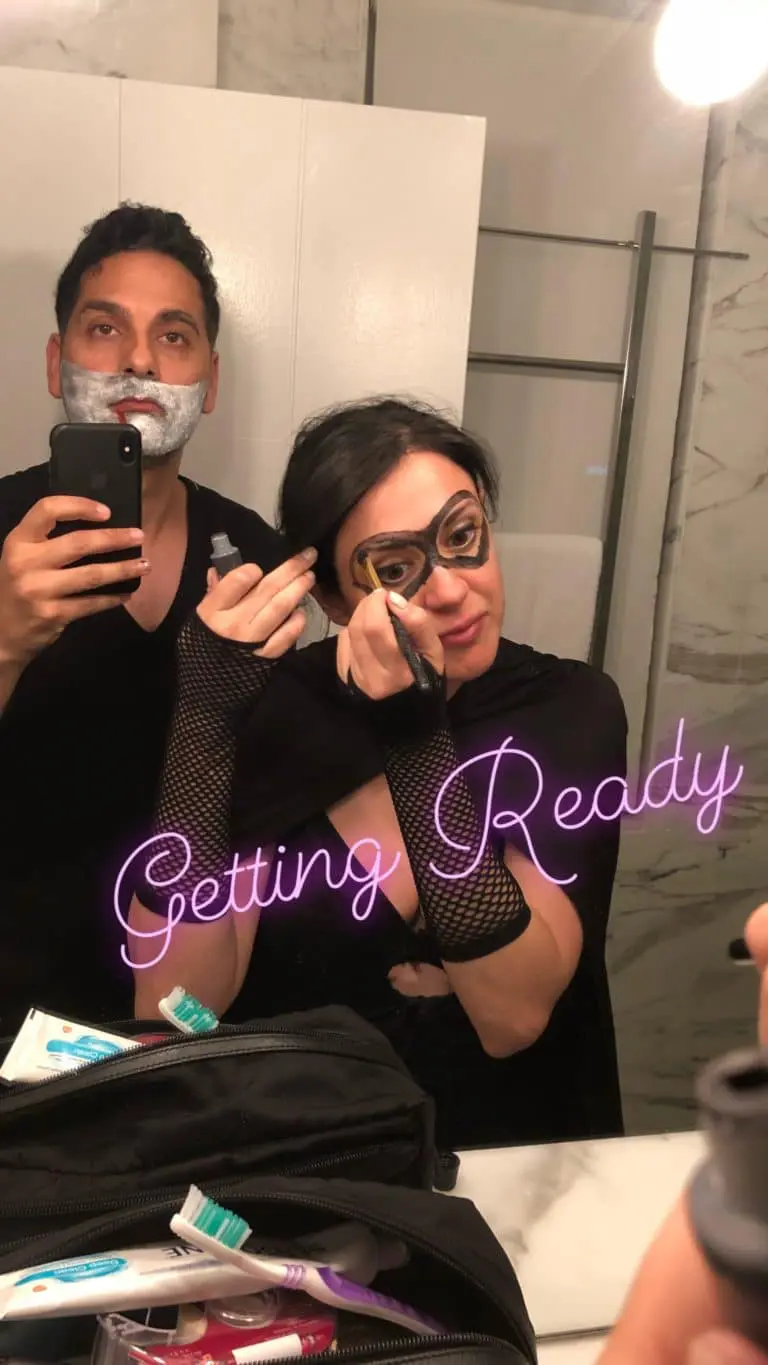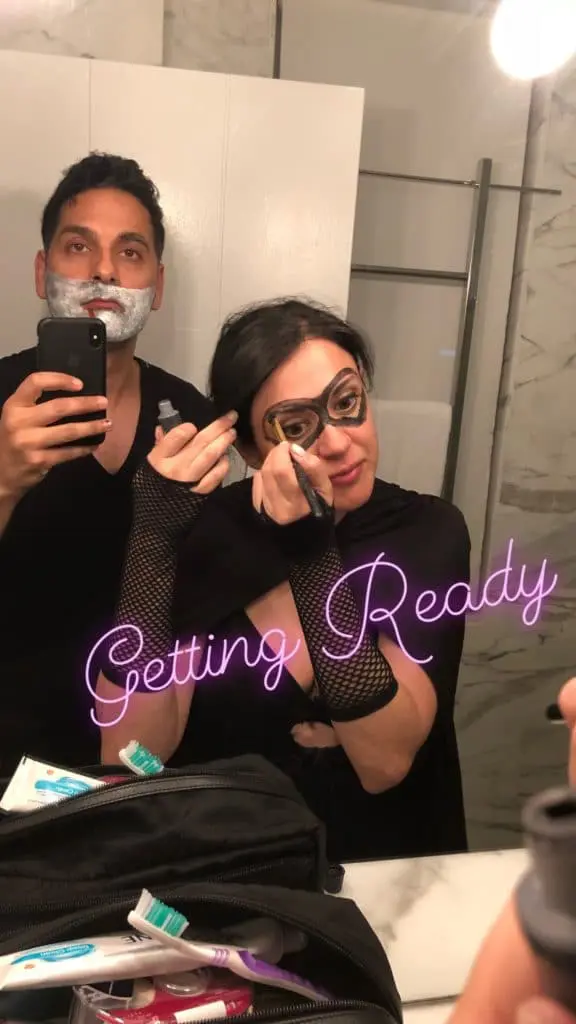 To add fun to my time away I spent 5 nights in New York where my Facelift training and adventure all started. New York was a chance to unwind in the city that never sleeps and enjoy shopping, dining and fun conversations with my wife.
Disclaimer: At Artiste Plastic Surgery, our Plastic Surgeons led by Dr Jack Zoumaras have been trained to the highest possible degree. All surgery has risks and it is always advised to get a second opinion. Risks are very real and we cannot guarantee any result. Results are illustrated as a guide only. All risks are managed and any need for revision surgery or complications (1-5%) can be managed by our specialist plastic surgeons.
Any statements on how you will feel is based on Level V Evidence:
Level V:  How you will feel after plastic surgery varies between individuals, depending on psychological and physical factors. Our internal research is based on how patients in our practice feel after surgery.
The blogs are not a substitute for a medical consultation and do not form as part of the doctor to patient relationship.