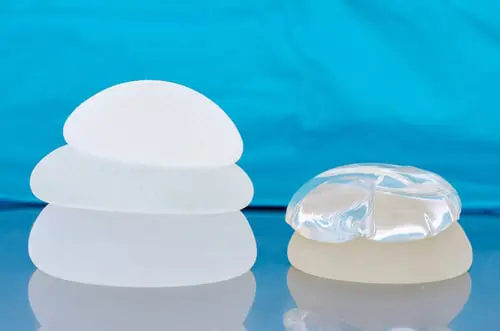 There are many factors that can affect the outcome of your breast augmentation. Size, projection, and how natural they feel can all impact your satisfaction. While there are some potential post-surgery complications that can alter your results, dissatisfaction often stems from a poorly chosen implant. In today's market, there are more choices than ever for which type of implant to use for augmentation. Each implant type has varying characteristics that yield different results.
Silicone vs. Saline Implants
For a long time, saline breast implants dominated the market in the USA. Saline implants are a silicone shell filled with a saltwater solution. They dominated mostly because the TGA wouldn't approved the use of silicone implants until the early 2000s. Since then, silicone implants (formed from a cohesive silicone gel) have seen a steady rise in popularity, with over 90 percent of all breast augmentations currently performed using silicone implants.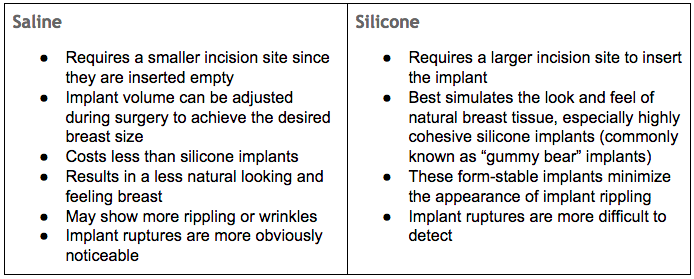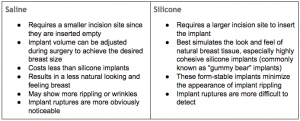 What it comes down to is that consumers value quality over cost. While silicone implants may be more expensive, they are more effective for achieving the natural breast look and feel that many women desire. Studies have shown that there are less post-surgical complications associated with silicone implants, but this has yet to proven through a long-term study. Many women desire implants that will give them results to match their natural body type, and silicone implants are the best product to achieve those results.
Round vs. Anatomical Silicone Implants
Round Silicone
With silicone implants, you can choose the shape of your breasts. Round implants are spherical and produce a more rounded breast shape. They achieve your "typical" breast implant look that is commonly associated with Victoria Secret or Playboy models. Some women find the noticeably augmented look desirable. Round implants also maintain their shape even if they shift within the breast pocket.
Anatomical Silicone
Anatomical silicone implants are shaped like a teardrop, which resembles the shape of natural breast tissue. When placed over the chest muscle, the implant creates a gentle, authentic breast slope. It is important that a skilled surgeon inserts anatomical implants. If one of these implants moves within the breast pocket, it can deform the shape of the breast.
Ultimately, you should make your breast implant decision based on the breast profile you want. The goal of any breast augmentation surgery is to provide the patient with results that fit their body and give them confidence. During your consultation, Dr Zoumaras will evaluate your goals and help you decide on the implant option that best suits your needs.
Dr Jack Zoumaras is a plastic surgeon with over 14 years of experience. He has completed extensive fellowships and training in Sydney, New York, and Paris and has trained under the most qualified plastic surgeons in the field. He is a member of several professional societies, including the Australian Society of Aesthetic Plastic Surgeons (ASAPS), and he is a Fellow of the Royal Australian College of Surgeons.
If you are looking to enhance your body and confidence through breast augmentation, schedule your consultation with Dr Zoumaras today. Call our office at 02 9327 1700 or fill out our online contact form here for more information.
Disclaimer: At Artiste Plastic Surgery, our Plastic Surgeons led by Dr Jack Zoumaras have been trained to the highest possible degree. All surgery has risks and it is always advised to get a second opinion. Risks are very real and we cannot guarantee any result. Results are illustrated as a guide only. All risks are managed and any need for revision surgery or complications (1-5%) can be managed by our specialist plastic surgeons.
Any statements on how you will feel is based on Level V Evidence:
Level V:  How you will feel after plastic surgery varies between individuals, depending on psychological and physical factors. Our internal research is based on how patients in our practice feel after surgery.
The blogs are not a substitute for a medical consultation and do not form as part of the doctor to patient relationship.