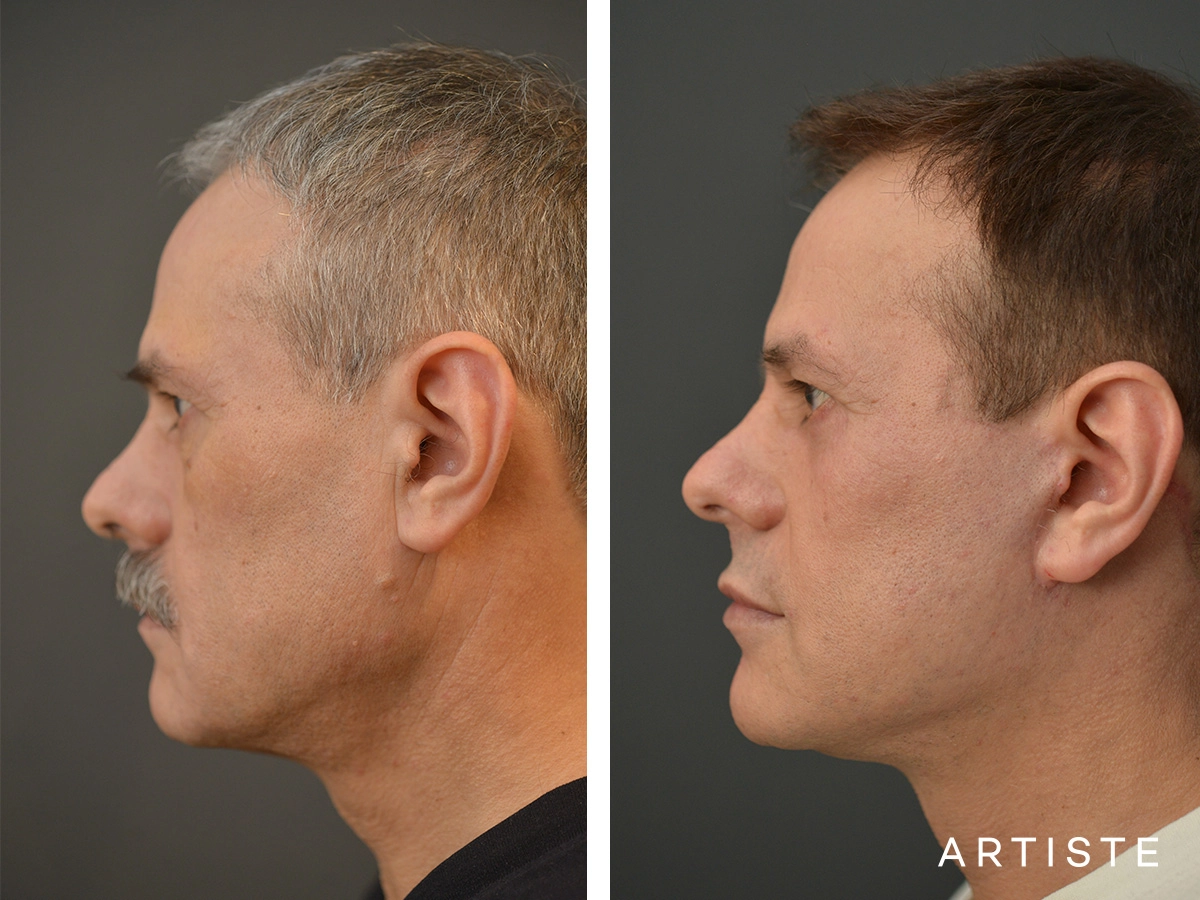 Women are often the patients of cosmetic surgery and facelifts throughout the world, but men are gradually embracing such procedures, sometimes called the "Daddy Do-over," to complement their diet and exercise regimen and boost their confidence. In fact, the American Society of Plastic Surgeons reported that there have been 1.3 million cosmetic surgeries performed on men alone in 2018.
In Australia, the trend is also gaining traction. Men often undergo gynecomastia procedures, which reduce male breast tissue. However, other cosmetic surgeries are much sought after. Facelift surgery is another popular procedure to look younger or feel more positive about their body image. For several men, they believe that appearing more youthful helps them stay competitive in their careers and personal lives. 
With the taboo of male cosmetic surgery disappearing and becoming a norm, Artiste Plastic Surgery offers facelifts in Sydney that removes excess wrinkles and regain the facial skin's youthful position. Their facelift surgery is often accompanied by a neck lift procedure. 
Dr Zoumaras explains more reasons why facelifts are becoming more popular among men:
Plastic Surgery Increases in Trustworthiness
Men who undergo facelifts perceive that their more youthful looks could increase likeability and trustworthiness. The same goes for neck-lifts and nose jobs (rhinoplasty). This helps men extend their careers, climb up the corporate ladder, and maintain their jobs even beyond retirement age.
Facelift Surgery Erases Signs of Aging
It's not only women who want to look younger. The face is exposed to the sun and pollutants that can cause the skin to look aged. This makes people look tired. This is especially true for men who may feel energetic on the inside, but they look drained on the outside. A facelift could help match both the image and energy and gives the skin a healthier glow. 
Cosmetic Surgery Can Improve Mental Health
While men feel good about how they look after cosmetic surgery, there are psychological benefits for getting a procedure. For example, facelift surgery generally improves one's happiness. While these benefits may require further study and research, many patients, both male and female, have an overall positive feeling about themselves after a procedure.
A Handsome Face Attracts a Better Mate
Because cosmetic surgery improves one's appearance, it also means that they look more attractive. While women often go under the knife to look for or retain a partner, some men also go through facelifts for the same reason. After all, in order to get the best mate, men want to be ahead of the competition and make their partner happy.
Cosmetic Surgery and a Facelift Can Change a Specific Feature
If there's been something in a man's appearance that's bothered them for some time, they can opt to undergo cosmetic surgery to change that or take it out altogether. It could be an obvious mole or how their eyelids droop that make them look lethargic. Surgery can correct these flaws.
Whatever reason men have cosmetic surgery or facelift, the industry is no longer dominated by women who want to look pretty and feel confident. When you're ready to make the decision to have a facelift in Sydney, you can consult with Artiste Surgery and find the right way to make your face look better and give you more confidence. Schedule an appointment today.
Disclaimer: At Artiste Plastic Surgery, our Plastic Surgeons led by Dr Jack Zoumaras have been trained to the highest possible degree. All surgery has risks and it is always advised to get a second opinion. Risks are very real and we cannot guarantee any result. Results are illustrated as a guide only. All risks are managed and any need for revision surgery or complications (1-5%) can be managed by our specialist plastic surgeons.
Any statements on how you will feel is based on Level V Evidence:
Level V:  How you will feel after plastic surgery varies between individuals, depending on psychological and physical factors. Our internal research is based on how patients in our practice feel after surgery.
The blogs are not a substitute for a medical consultation and do not form as part of the doctor to patient relationship.