A neck lift is a cosmetic surgery designed to address various concerns related to the neck and jawline. This procedure aims to tighten loose skin, eliminate excess fat, and improve the overall contour of the neck. For a more comprehensive transformation and for patients wherein excess fat is a significant concern, liposuction can be a valuable addition to the procedure.
In this blog, Artiste Plastic Surgery will dive into the role of liposuction in enhancing neck lift results.
How Is Neck Lift Surgery Done?
During a neck lift, the surgeon makes incisions behind the ears, along the posterior hairline, and under the chin. This allows them to remove excess skin, tighten the underlying muscles, and redistribute fat to create a more youthful and defined neck appearance.
How Liposuction Enhances Neck Lift Results?
Liposuction is a surgical technique to remove localised deposits of excess fat from various body areas. When combined with neck lift surgery, liposuction can play a crucial role in enhancing the final results by addressing excess fat in the neck and jawline.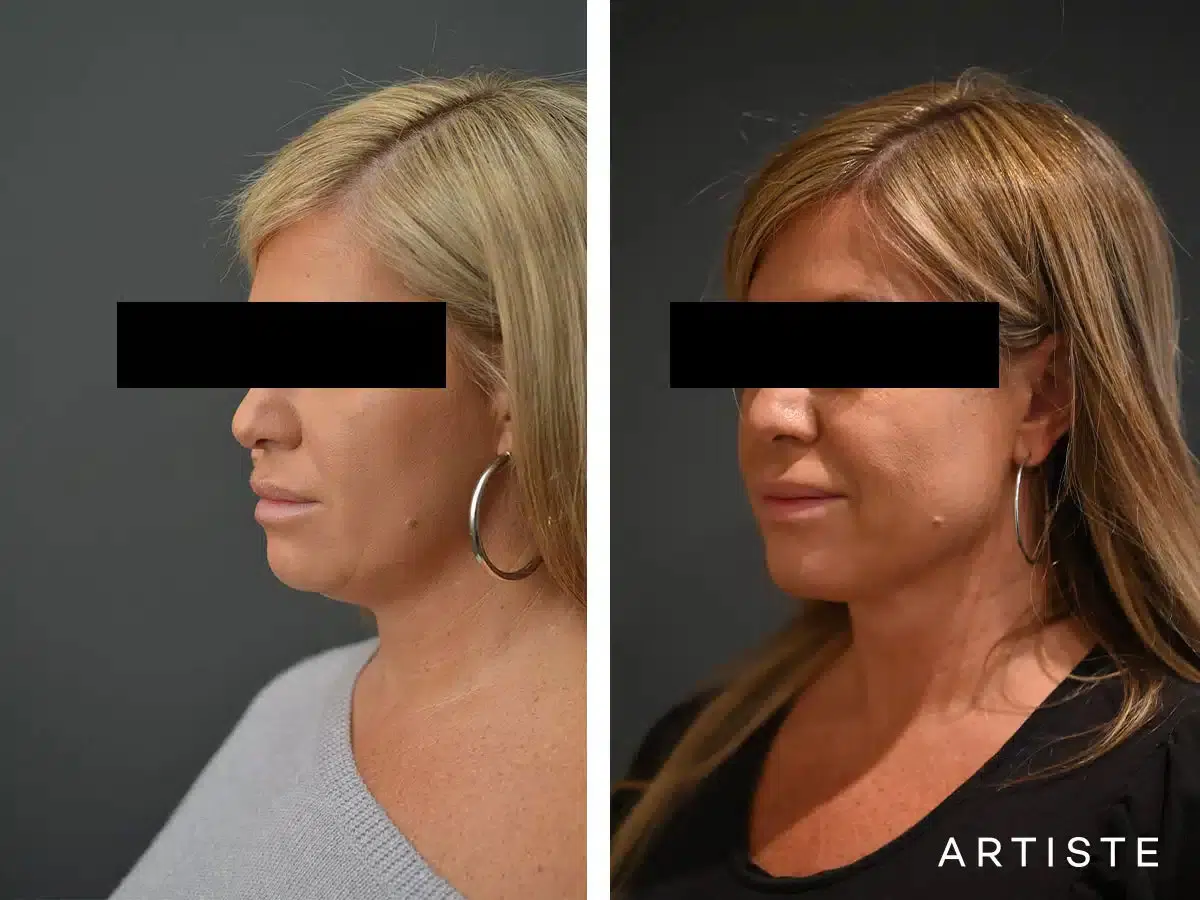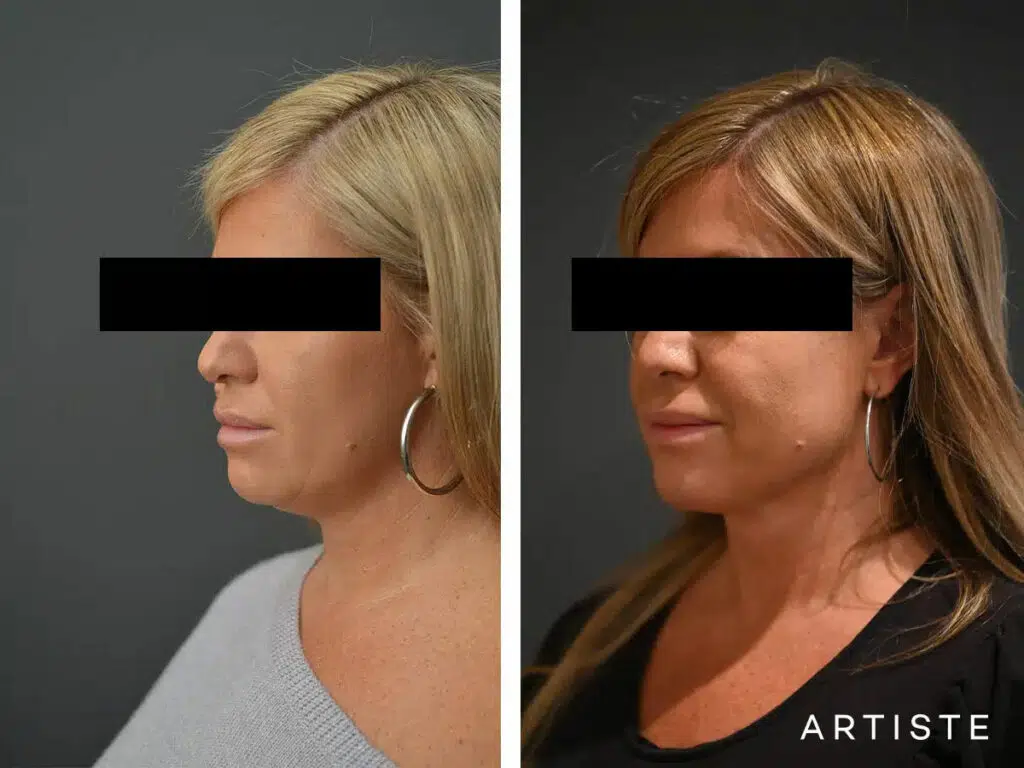 During a neck lift with liposuction, the surgeon uses a thin, hollow tube called a cannula to suction out the excess fat deposits carefully.
The Benefits of Liposuction and Neck Lift Surgery
Improved Contour: The targeted fat removal helps improve the definition of the jawline and neck, resulting in a more refined neck and jawline contour.
Enhanced Youthfulness: By eliminating excess fat and tightening loose skin, the combined procedure can take years off your appearance, giving you a more youthful look.
Boost in Self-Confidence: With a sharpened profile, patients look refreshed and confident in every angle, helping boost their confidence.
What are the Potential Risks?
Like any surgical procedure, liposuction and neck lift surgery carries potential risks. These can include infection, bleeding, scarring, asymmetry, and adverse reactions to anesthesia. It's essential to have a detailed discussion with your surgeon about the potential risks and how they can be minimised or managed.
Discuss Your Neck Concerns with Dr Jack Zoumaras
If you're considering neck lift surgery, it's essential to consult with a qualified and experienced plastic surgeon like Dr Jack Zoumaras from Artiste Plastic Surgery in Sydney. He will assess your needs and provide personalised recommendations on which neck lift technique is most suitable for you. Book a consultation with us today.
Disclaimer: At Artiste Plastic Surgery, our Plastic Surgeons led by Dr Jack Zoumaras have been trained to the highest possible degree. All surgery has risks and it is always advised to get a second opinion. Risks are very real and we cannot guarantee any result. Results are illustrated as a guide only. All risks are managed and any need for revision surgery or complications (1-5%) can be managed by our specialist plastic surgeons.
Any statements on how you will feel is based on Level V Evidence:
Level V: How you will feel after plastic surgery varies between individuals, depending on psychological and physical factors. Our internal research is based on how patients in our practice feel after surgery.
The blogs are not a substitute for a medical consultation and do not form as part of the doctor to patient relationship.