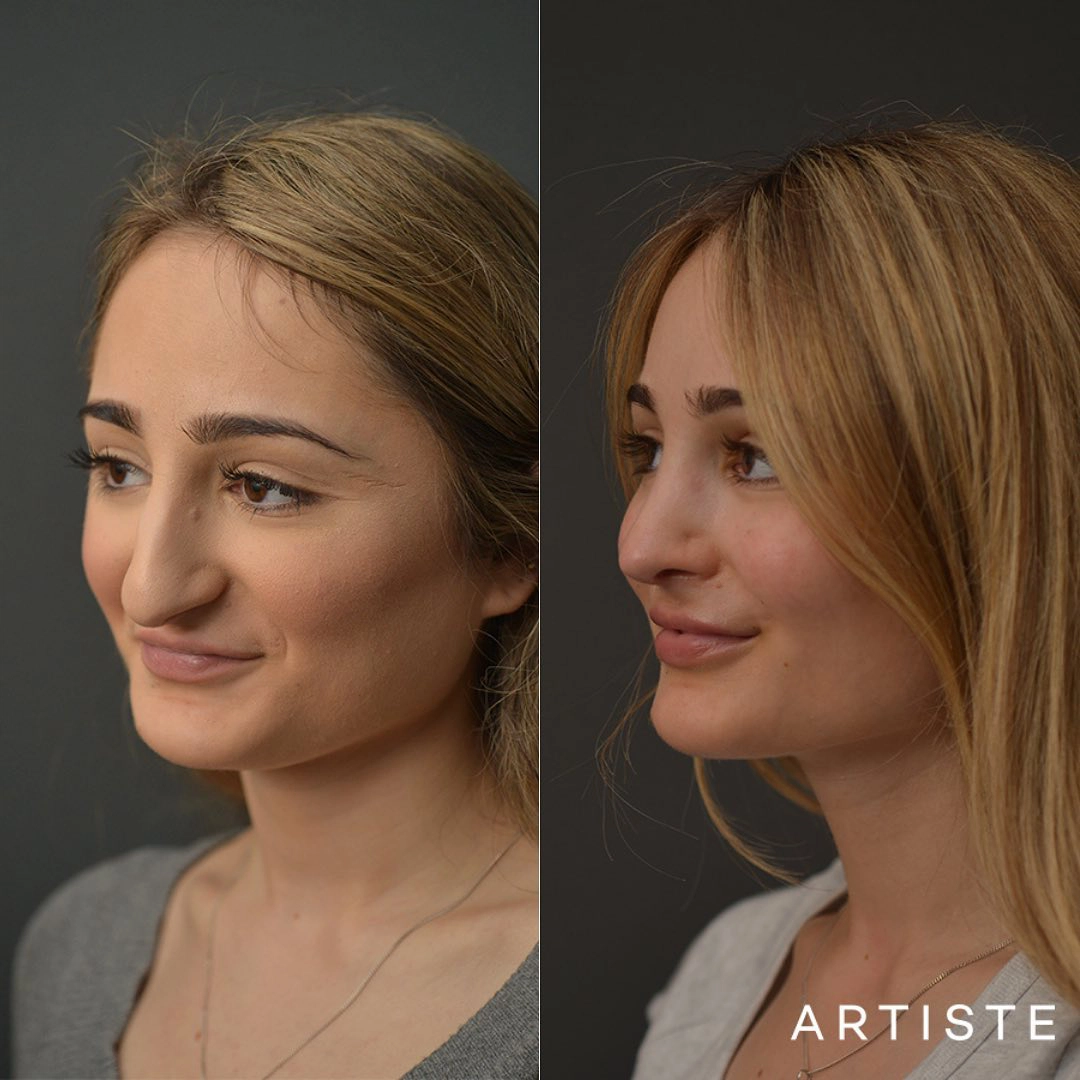 Whether your reason is to improve breathing or improve the structure of your nose, rhinoplasty cosmetic surgery can be the solution for you. With various rhinoplasty techniques, it's essential to know how each procedure works to determine which one is the best for you. 
Artiste Plastic Surgery shares the different nose job surgery techniques and their benefits:
1. Open Rhinoplasty
This nose surgery procedure involves a small incision made across the columella between the nostrils, wherein the nose is open entirely. It allows the surgeon to have a better visualisation of the nasal structures.
Open Rhinoplasty is needed when an extensive alteration is required, including nasal tip work or revision surgery. Patients who want to refine the tip of their noses undergo this procedure to create better facial asymmetry.
2. Closed Rhinoplasty
This procedure involves internal incisions in the nostrils where the nose structures are reshaped or resized. There's no external skin incision required, so scarring is completely concealed. It is considered less invasive than open rhinoplasty, allowing for faster surgery and recovery time.
Closed Rhinoplasty is the best option for patients who want to address the nasal dorsum, such as removing a prominent dorsal hump.
3. Revision Rhinoplasty
This nose job technique reconstructs the nose's components, including the upper, middle and lower thirds. It's considered a secondary rhinoplasty resulting from revisions needed from a previous rhinoplasty.
Revision rhinoplasty is commonly for patients unhappy with the current aesthetic or functional results from their rhinoplasty. This procedure can help refine the nose tip and dorsum further and assist with improvement in breathing.
4. Asian Rhinoplasty or Augmentation Rhinoplasty
While traditional rhinoplasty involves reducing the size of the nose, this procedure is different, as it generally augments the nose to achieve better aesthetic balance with the patient's facial features. It involves augmentation of the nose bridge and tip and narrowing the alar base.
This nose job technique is more common to Asian patients with smaller noses and less projection. Asian rhinoplasty is recommended for patients who are tired of using fillers and want a more defined nose bridge and tip.
If you're interested in a nose job in Sydney, reach out to Artiste Plastic Surgery. Our Specialist Plastic Surgeon Dr Jack Zoumaras has helped many patients to achieve the nose shape they always wanted by performing the appropriate nose job technique that suits them. Visit our rhinoplasty gallery to browse our collection of before and after results!
Disclaimer: At Artiste Plastic Surgery, our Plastic Surgeons led by Dr Jack Zoumaras have been trained to the highest possible degree. All surgery has risks and it is always advised to get a second opinion. Risks are very real and we cannot guarantee any result. Results are illustrated as a guide only. All risks are managed and any need for revision surgery or complications (1-5%) can be managed by our specialist plastic surgeons.
Any statements on how you will feel is based on Level V Evidence:
Level V: How you will feel after plastic surgery varies between individuals, depending on psychological and physical factors. Our internal research is based on how patients in our practice feel after surgery.
The blogs are not a substitute for a medical consultation and do not form as part of the doctor to patient relationship.